I've been quiet recently, focusing on little projects and trying to look after myself and the other day I rewatched one of my favourite movies and took a whole buttload of screencaps because I thought I'd do the internet a favour. Strictly Ballroom came out when I was about 12 years old but I don't think I saw it until I was 14 or thereabouts. It was so influential for me at that impressionable time because I felt like Fran was basically playing out my fantasy life story, transforming from an acned outsider to a confident performer. Not only that, the writing and art direction really spoke to my soul. My sisters and I quoted lines like "Show me your paso doble!" over and over while trying to stomp our feet with authority, mimicking the dance. I dreamed of a life filled with every colour in this movie, Catherine Martin's overblown yet symbolic art direction became aspirational to me; and even though I knew nothing about ballroom dancing I hadn't ever seen a movie capture Australian humour and satire quite like this one.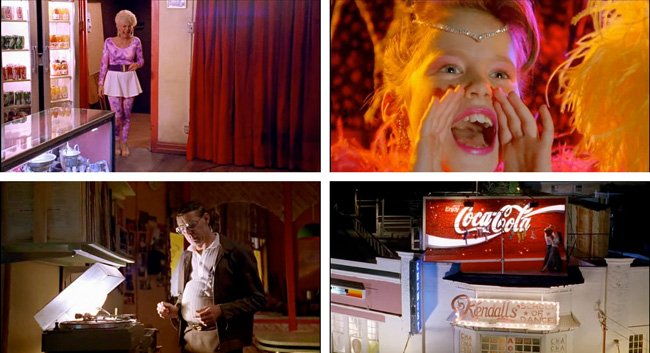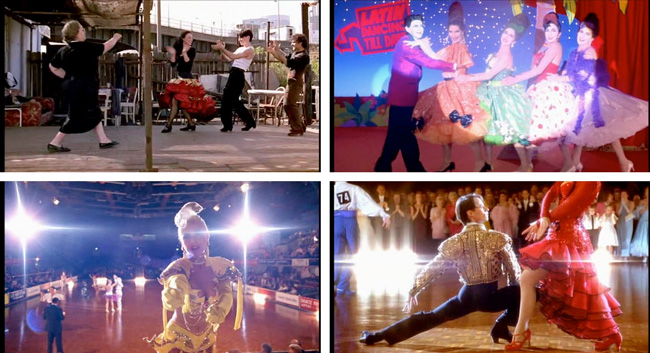 The styling in the movie is dated but it was so obnoxiously of it's time that it was parodying the huge fringes and eyeshadow up to the brows while we were all still trying to look like that. I remember I used to rub my fringe with the palm of my hand, hoping it'd knot up and get more body before I pulled it up in a fan-like array and doused it in hairspray. After watching the movie again for the first time in years I still would love to live in the Strictly Ballroom world, but without the ridiculous fringe. So here's a completely overworked and ostentatious collage inspired by Strictly Ballroom, sourced only from retailers of today on the internet. It actually took me hours to weed through all the boring, unfancy fashions to find the good stuff, being a stylist is hard!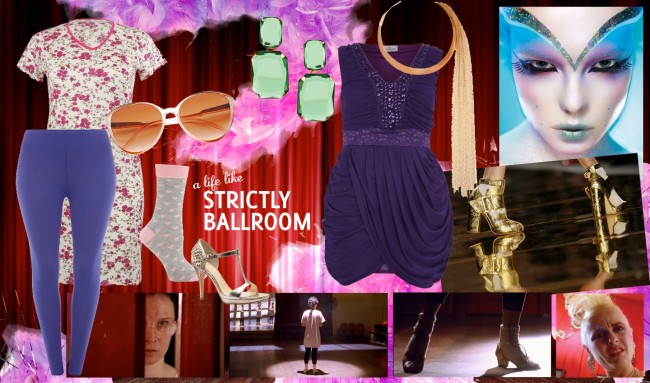 Yours Clothing Floral nighty; Evans purple leggings; Evans grey and pink socks; Isola heels from Shoebuy; 80s Purple sunglasses.
Evans Praslin purple tulip hem dress; ASOS open torque tassel necklace; ASOS emerald glass earrings; Cynthia Rowley gold cage heels with gold leaf socks; Illamasqua Body Electrics make up.