I love seeing casual outfits on bloggers. I don't mean "oh I just slipped on these really expensive wedges and woops everything coordinates perfectly and how convenient it is that I have a full face of make up and perfect hair" kind of outfits. That's not casual for me. My brand of casual is an outfit you can roll around on the floor with your pet in, an outfit you put on to answer the door when the postie comes, or something you wear while washing the dishes.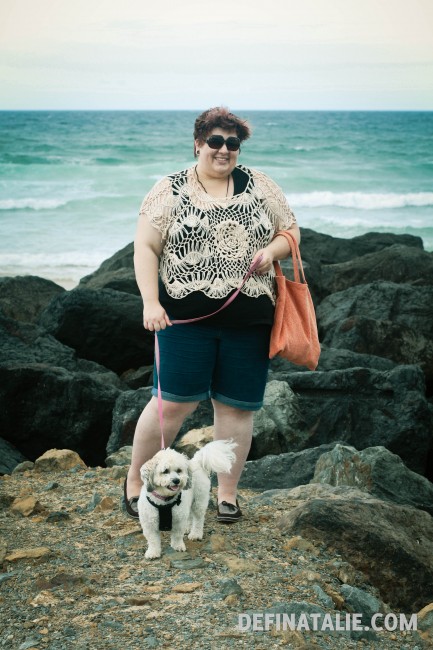 Even as I write this, I'm thinking this outfit is a little TOO dressed up because I'm wearing that crochet top, shoes and a bra. It goes to show that even though I really really want to show realism, there are little extra lengths I will go to when going outside and/ or posting photos to this blog. Do I show you photos of me wearing a daggy dress with no bra? Nope! Why? I guess because, for me personally, I already feel disadvantaged by not being a conventionally attractive blogger type so what I post is really just the cream skimmed off the surface in my sartorial life. That might be true even for the conventionally attractive blogger types too!
One day, I promise to show you what I really wear on a day to day basis. A singlet and a skirt, bed hair, no bra and no make up. There's this belief that fashion is aspirational, that is, that the types of people excluded from participating in fashion and being represented in magazines, on tv, through blogs, etc, aren't the type of people most people want to look like. And the only thing that sells clothes is the idea that maybe, just maybe, we could look just like the type of person we aren't. However, I know just through blogging that even us purportedly unaspirational fat people can get units shifted; that is, I know plus size bloggers are called upon by retailers more than ever to wear their clothes on their blogs so that readers will buy more clothes.
So what if I want to know where to buy casual clothes, nighties, undies and what not? And what if I want to see people like me who don't have a load of money to spend on glamorous pseudo-casual clothes (and don't get the "giftage" from retailers!) These are totally unfleshed out thoughts, but I'm sure somewhere in here is a middle finger aimed in the general direction of the fashion industry, popular blogging practices, the beauty ideal and capitalism. So just pretend I wrote something very smart and concise along those lines, and enjoy these photos of our day at the beach.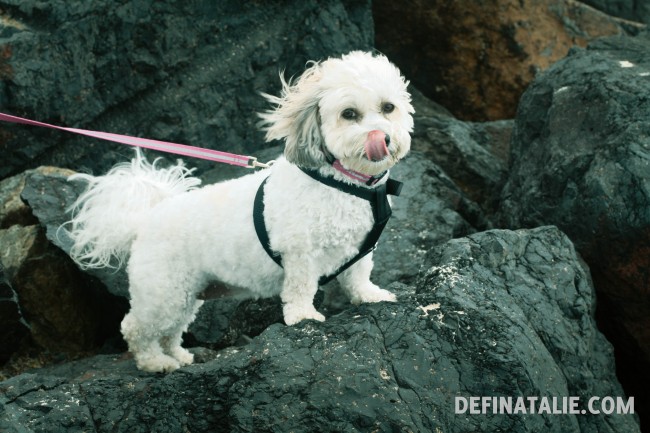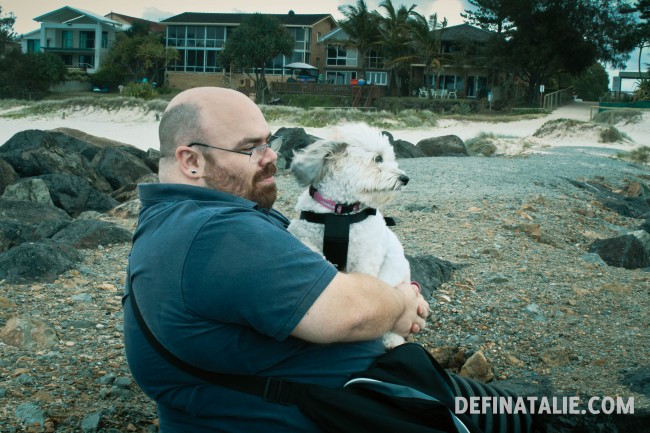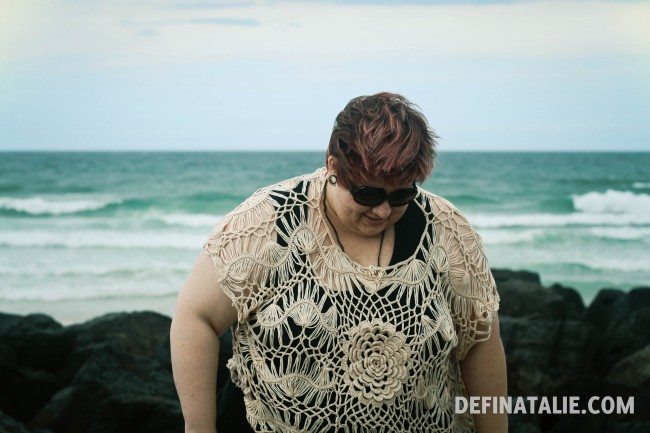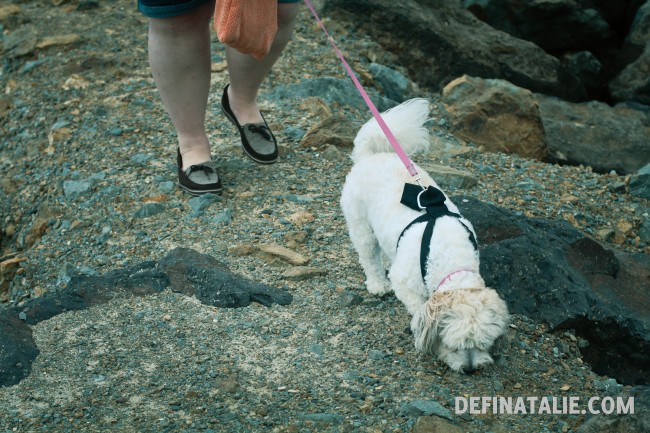 Singlet: Yours Clothing
Crochet top: Yours Clothing
Shorts: Best & Less
Shoes: Grasshoppers
Necklace: Made by me
Bag: Made by my neighbour