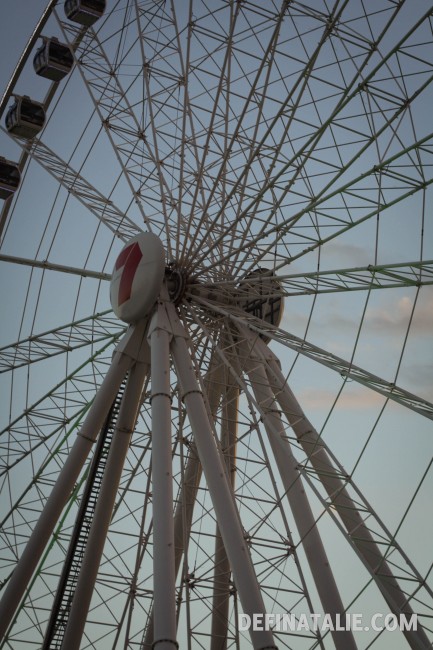 [Warning: this post contains an animated gif.]
The Wheel of Brisbane is pretty much a huge laughing stock situated at South Bank, a somewhat scaled down version of the London Eye. Normally it costs a ridiculous amount just for the pleasure of seeing exactly what you might if you were on a balcony somewhere on the banks of the Brisbane River, but Nick got a special coupon deal and we got to ride the wheel for a considerable discount on Saturday night to "celebrate" my birthday (which is actually on Tuesday). The wheel is actually kind of terrifying on the first orbit, I let out a shriek when I realised I was dangling in the air!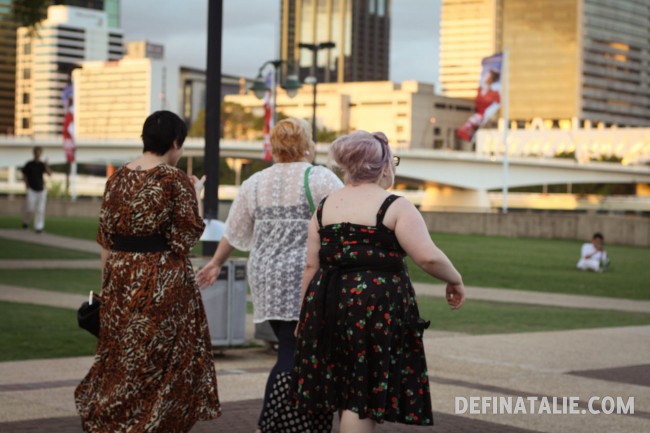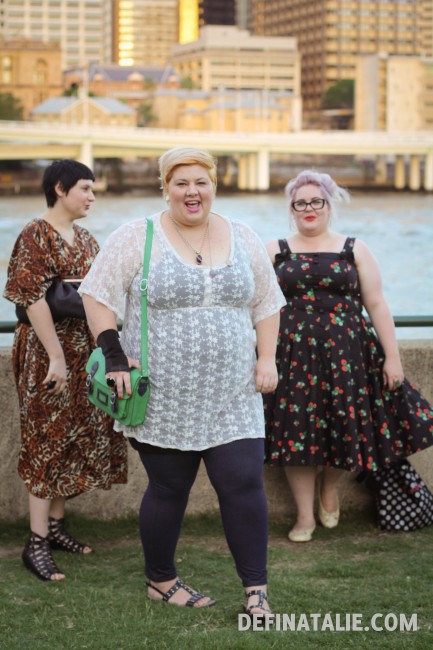 I thought I'd just approach my 31st birthday in a super casual manner, and that was conveniently assisted by my being pretty unwell for the past week. Gratefully I have friends who are not only ready for whatever mild mannered adventure is proposed, but also get fanced up for the occasion too! I wish I'd felt more in the mood for fance, but ehh what can you do? Sonya and Zoe ably carried the banner for the team!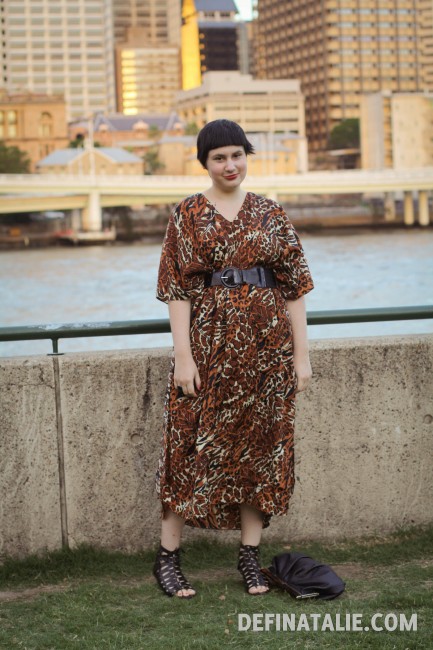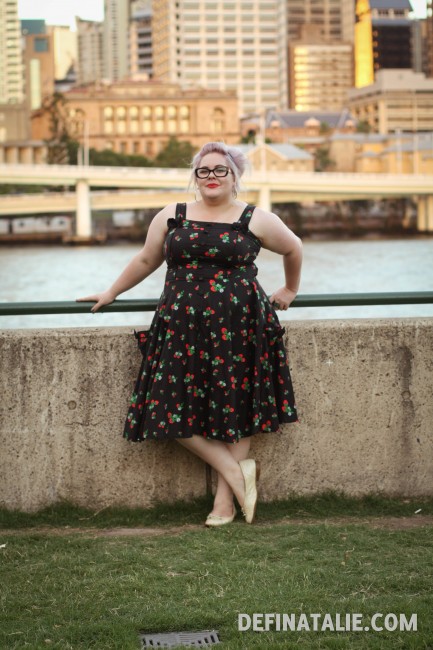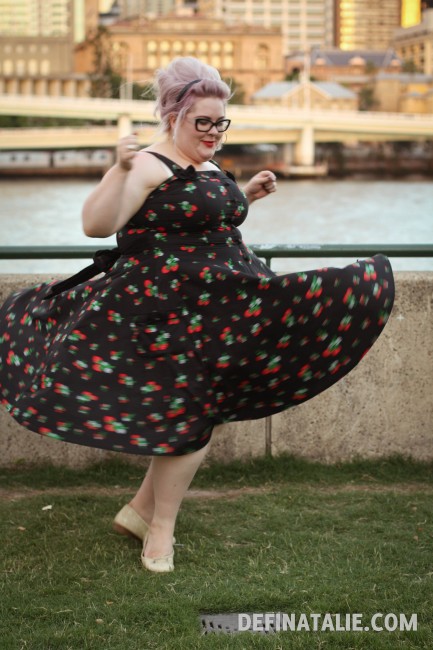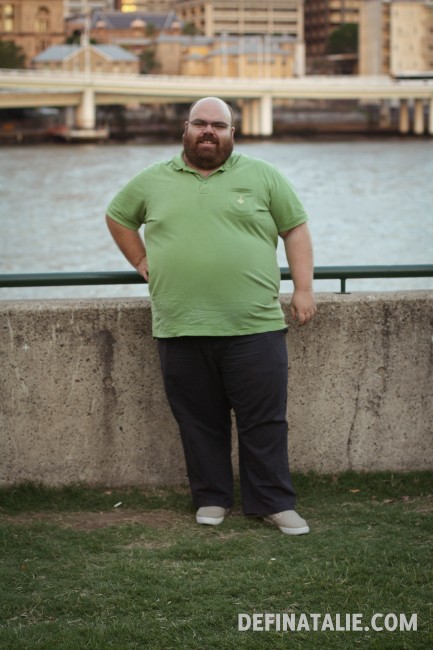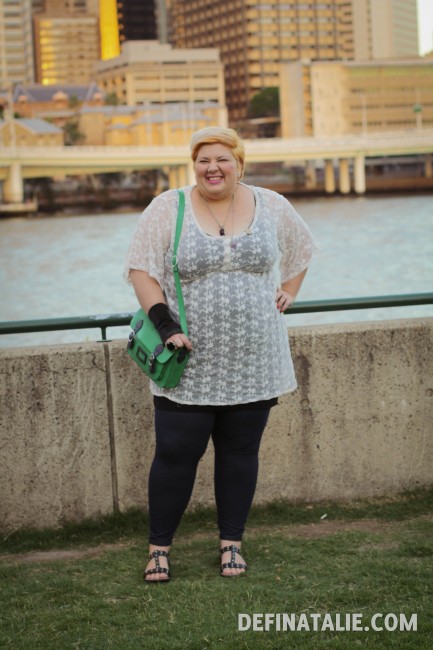 Remember all that hemming and hawing over satchels? I decided I couldn't afford to buy a Cambridge satchel any time soon, even if I really really wanted to and even just to spite a particularly nasty bit of hate mail, so I found a cheap green and blue satchel on ebay. It does the job! (PS xoxo lover anons!) I've also been stripping my hair of the red I so errantly dumped on my head, forgive the gingerness at this point in time.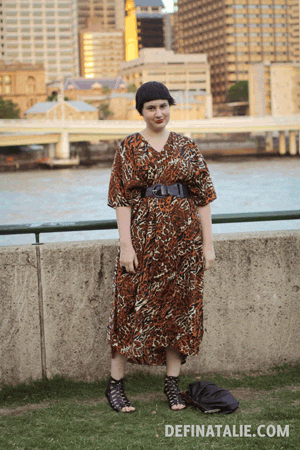 I couldn't resist making a gif out of this!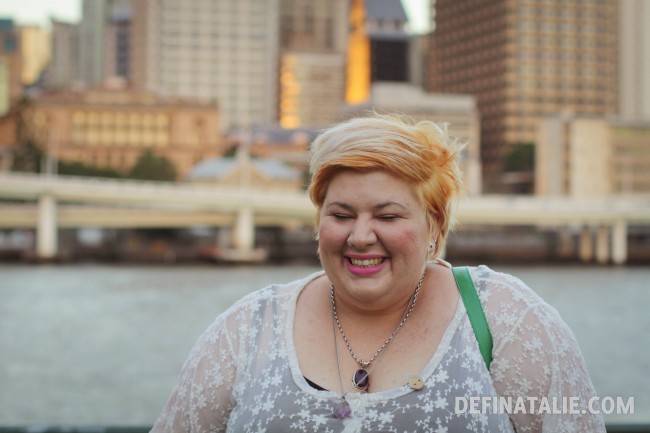 After the wheel we met up with a couple more friends and had burgers and wine; I almost wish I'd thought to take more photos but we were too busy talking and eating and drinking, which I think is entirely valid!
My outfit details:
Lace dress: Asos Curve
Slip: from an Evans dress
Jeggings: Best & Less
Shoes: Shoebuy
Bag: Shanghai Magicbox on ebay