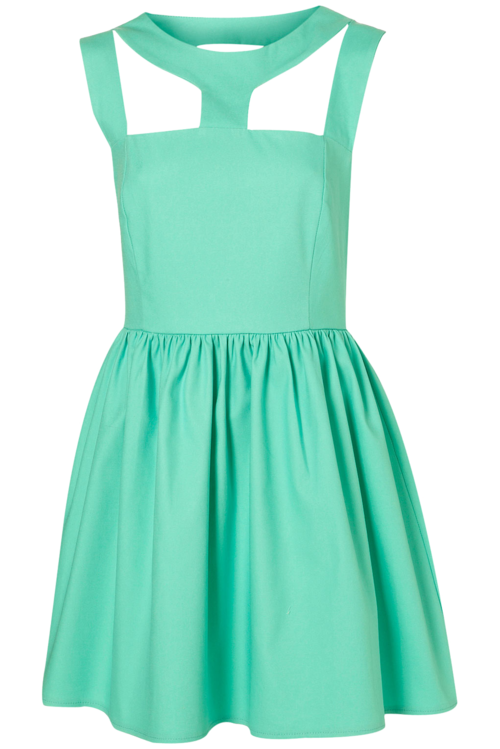 I saw this dress on tumblr the other week and fell in love. I do this often, not just with dresses either. Shoes (I need some blue velvet sneakers ok), jewellery, rainbow coloured smoke… it's just a daily source of unfulfilled desire basically. I figured I might be able to make this dress because when it's broken down we've got a bodice, a gathered skirt with some straps and a t-bar collar. I'm pretty fortunate to like sewing, own a sewing machine, and to have some pretty basic pattern making/ alteration skills so I decided to give it a go.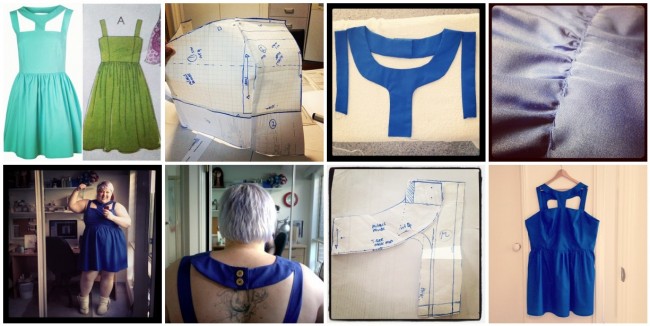 When I want to do something I fully commit to it. I spent the weekend altering McCall's pattern M6085 and sewing up a muslin out of some blue poly/ cotton. Upon my first fitting I was very happy to see that the dress would work out to be pretty close to the original, but I wanted to re-draft the bodice and straps. Upon surveying my fabric stash I realised I didn't have any other fabric suitable for this dress (lots of patterns but this dress calls for a solid colour, in my mind) so I eked the re-drafted pieces out of the blue fabric, including recycling some fabric from the first bodice, and completed the dress by hand stitching the lining yesterday morning!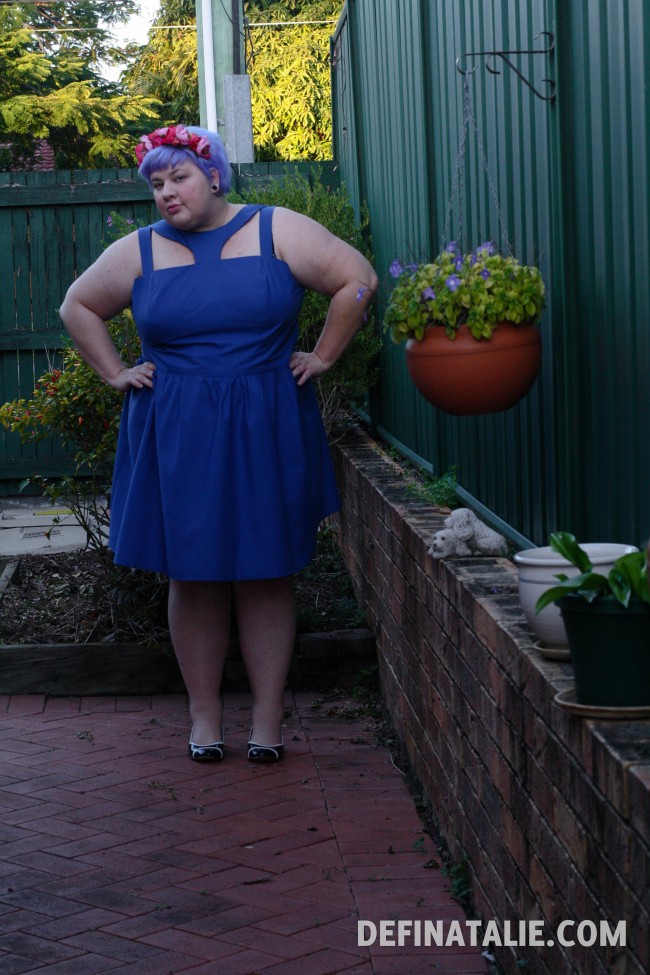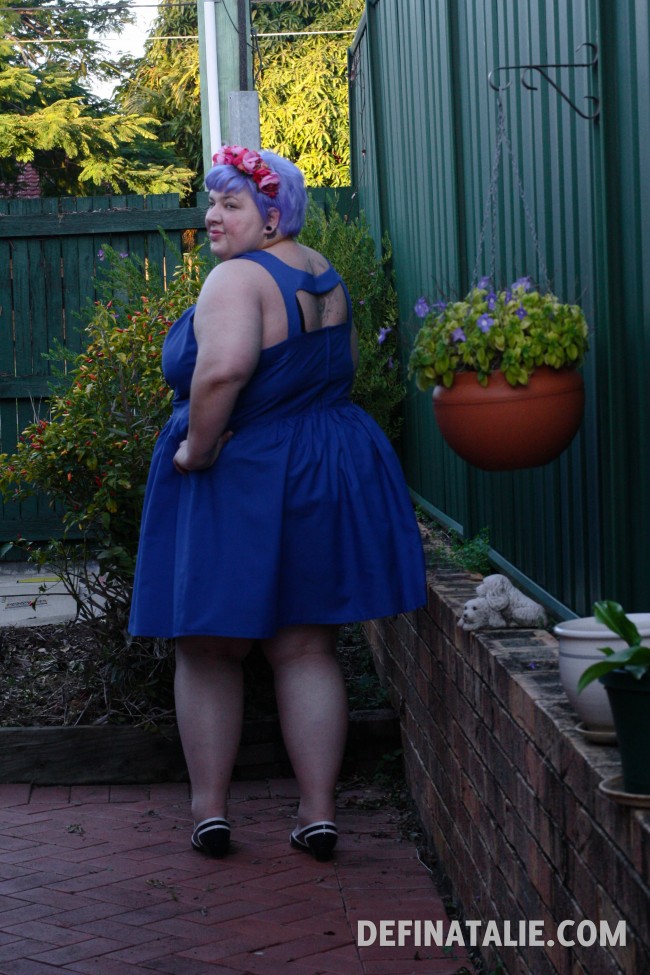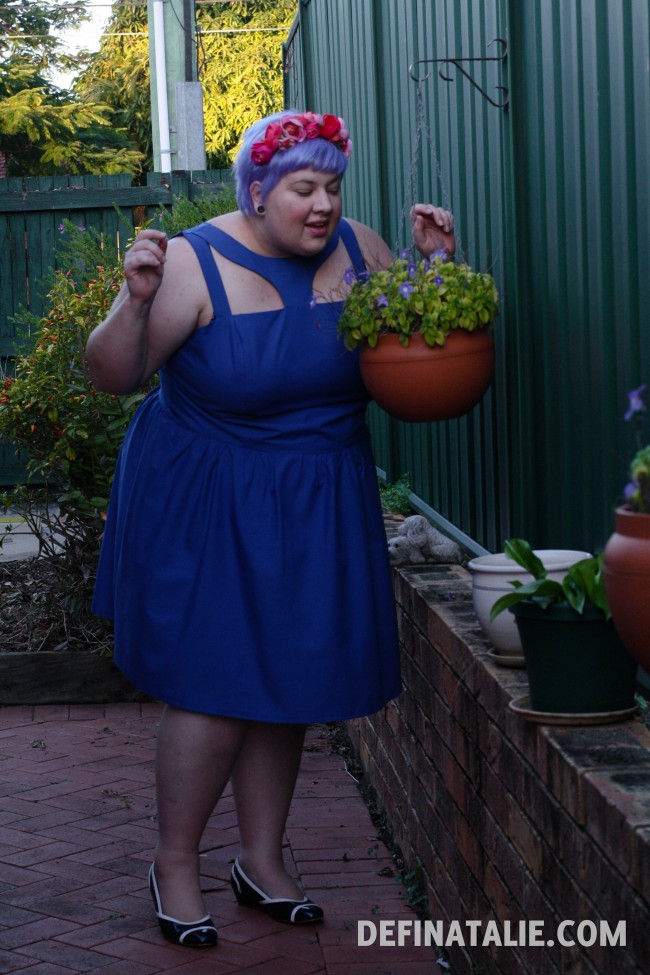 I couldn't tell you how many hours I spent on this dress, perhaps approaching 20! The fabric cost around $12 but when I think of all the hours that went into the dress, it doesn't seem so cheap after all. Infuriatingly, so many people tell me to just "sew it myself" when I get upset about the lack of plus size fashion options but even for me, someone with a sewing machine and the skills to do it, it's hard and it takes a long time. If you don't have the skills or the tools or the time, that leaves you with no other option but to buy what you can; and when you buy what you can, you end up with clothes that you might not even like, clothes that might not even fit you. So, sewing it yourself? Not a good enough answer.
I could nitpick about bits and pieces of this dress, the bodice pulls around my waist (yes, it's that high) and the bust seams are still doing a weird shark fin, but you know what? I'm pretty proud of myself for taking inspiration from a dress that is most definitely not available for fat people and making it for myself. I would dearly love to be able to make cute dresses for other people too, but before then I need to work on my pattern drafting skills (I am firmly in the "wing it" school of drafting rather than the favoured "this shit is complex and mathematical" school).
Some of you might think it strange of me to leave this post on such a bummer note, but I'm just saying what needs to be said. Yes, I'm proud of being able to sew a dress myself, but I will not be that jerk who tells fat people this is the only solution!