Instagram is my new convenient vehicle of choice for my day to day outfit photos, ever since life started going wonky and pulling out the big camera became too much of an effort. Also, these are some of the outfits I wear daily – nothing fancy – but I feel as if they still contribute to deathfatshion visibility and representation all the same.
But really, I started doing these Instaootds because of the full length mirror in my studio. I was going to remove the sliding mirrors to make way for a storage system but now my vanity has consumed me and I'm okay with it. Since I'm not posting here very often these days due to a pretty significant depression relapse and other events, I figured I'd cross platforms for those who don't have Instagram.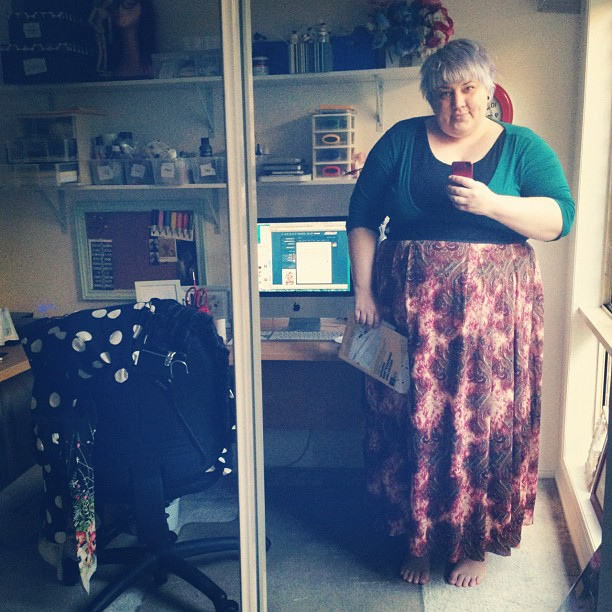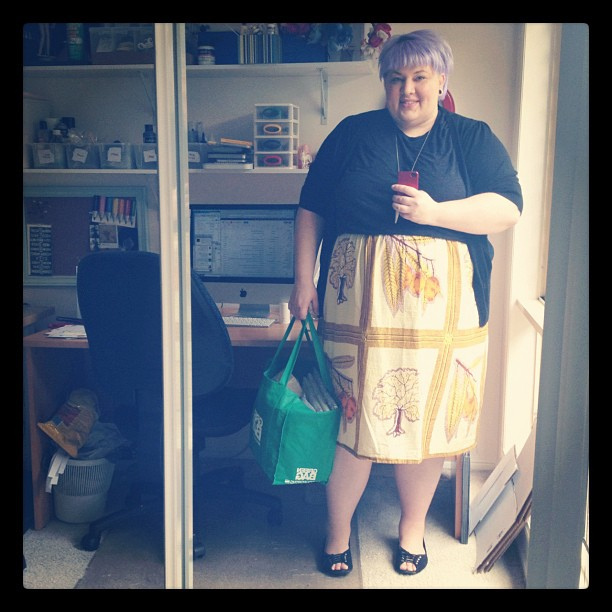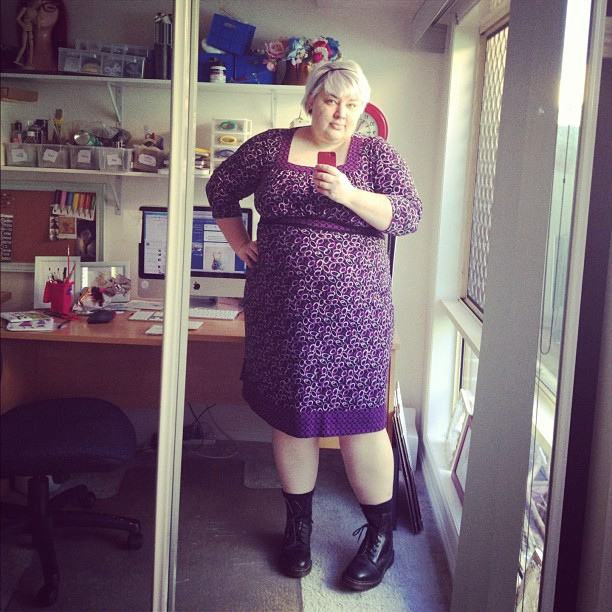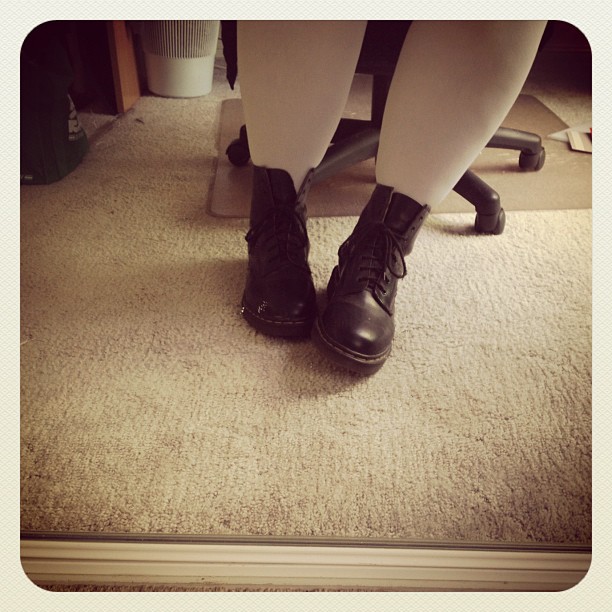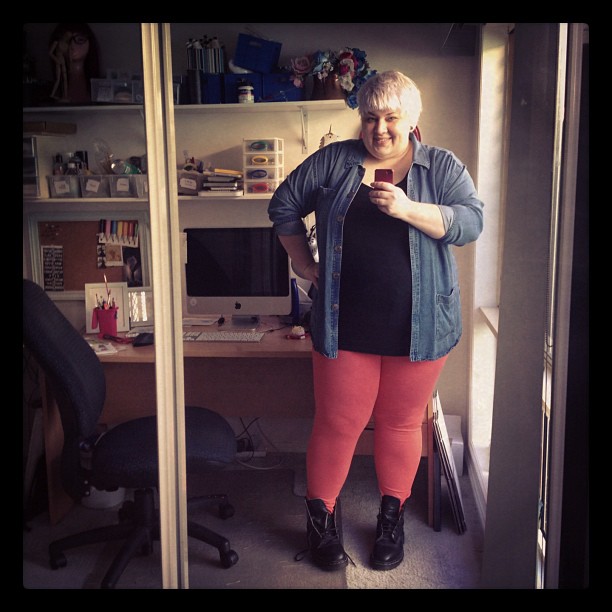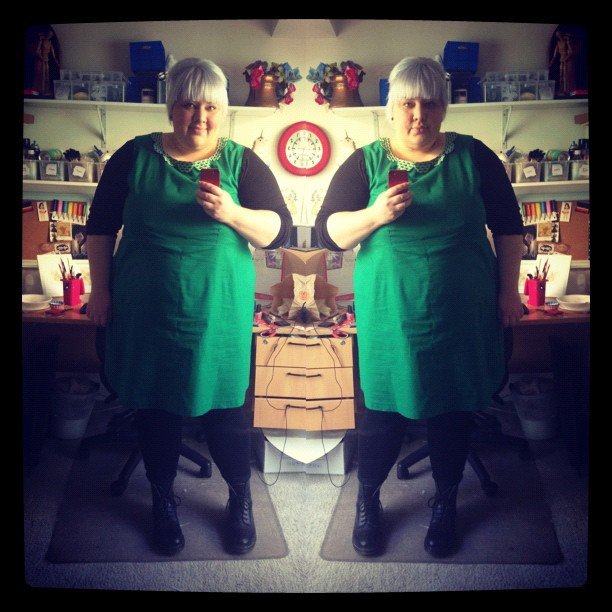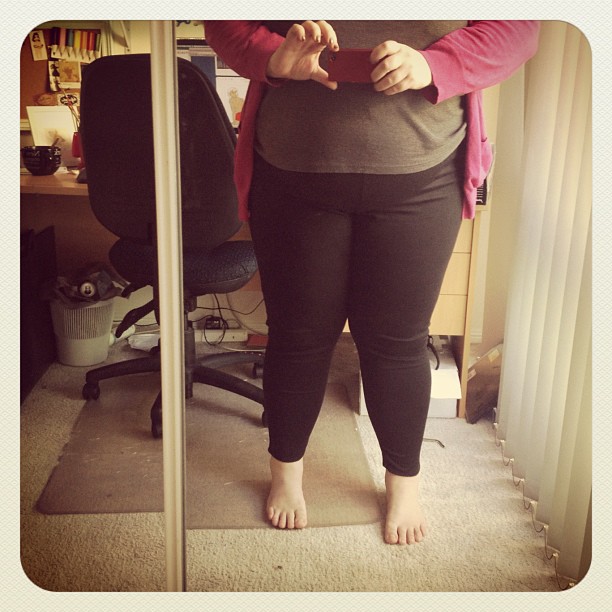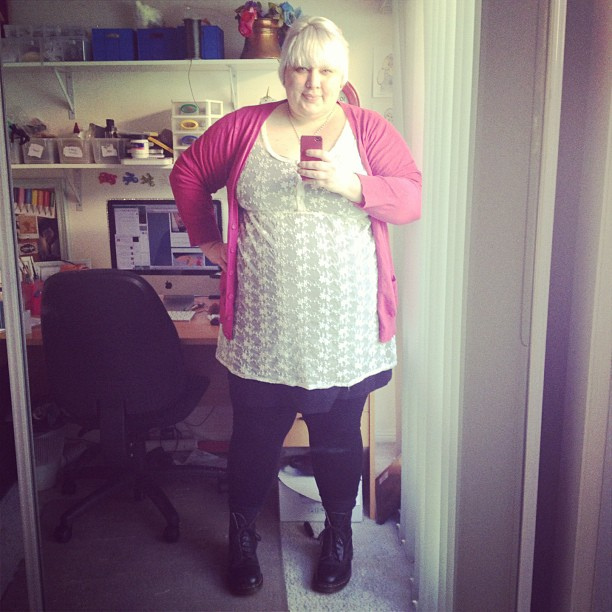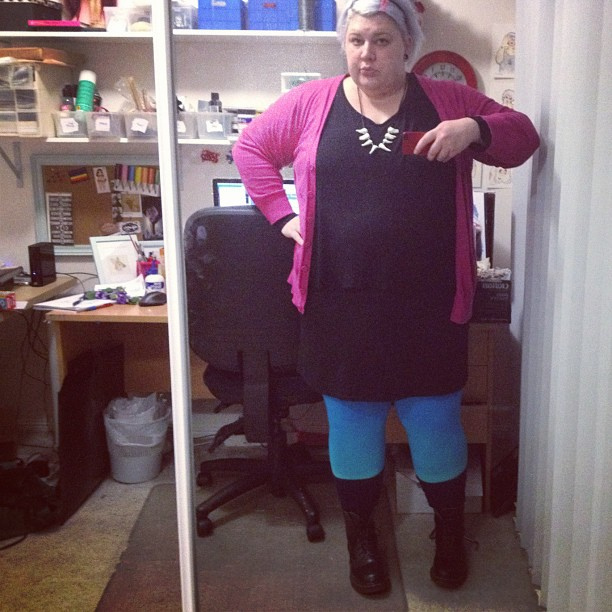 You can follow me on Instagram if you wish! My username is, predictably, definatalie.
Don't forget there are prints and necklaces and patches and fun things in stock on Fancy Lady Industries! They are waiting to make your life fancier!