On the weekend my family celebrated my youngest sister's engagement and I ran up a dark grey velour skirt for the occasion. I was almost going to wear the floral dress I made a few weeks ago but I wasn't feeling especially floral that weekend after spending some quality time suffering discontinuation syndrome after stopping Pristiq. I always wonder whether or not I should share mental health stuff on here, but I figure if I can help one person it's worth it! (PS: Pristiq is a SHOCKER to quit, set aside a fortnight if you can and unplug yourself from reality.)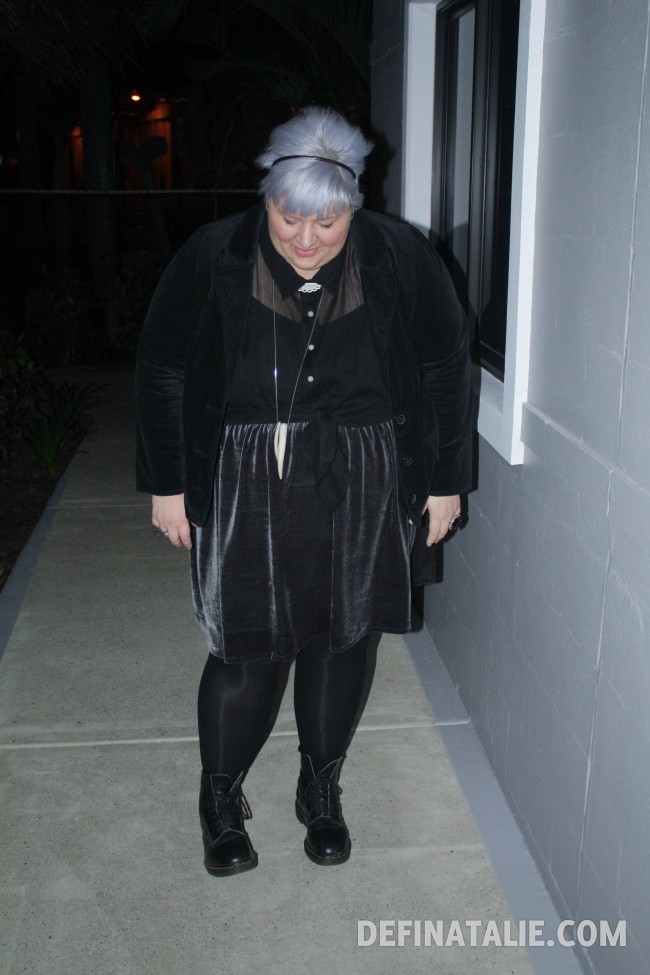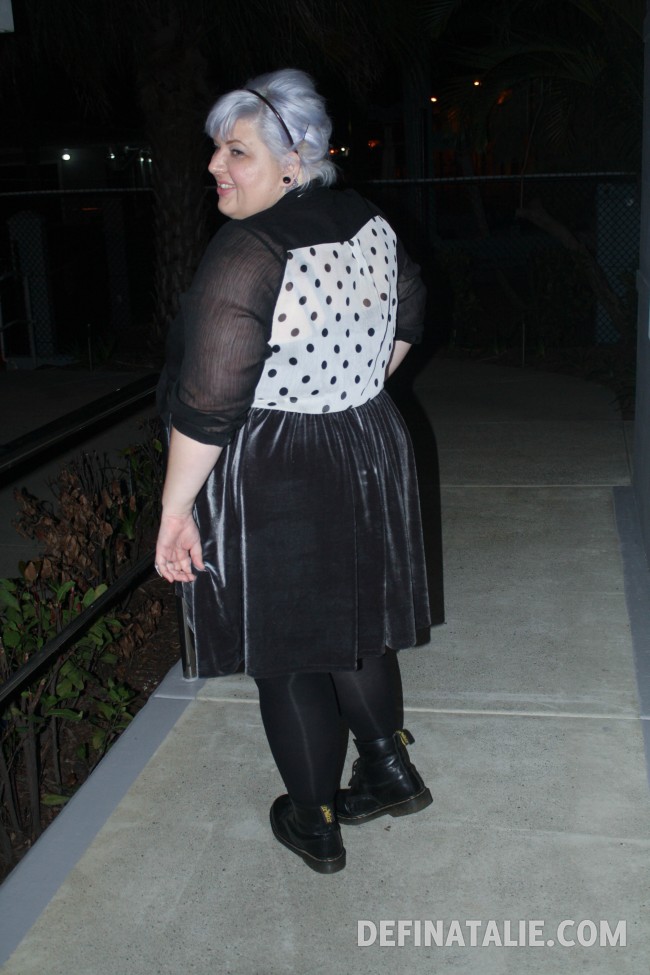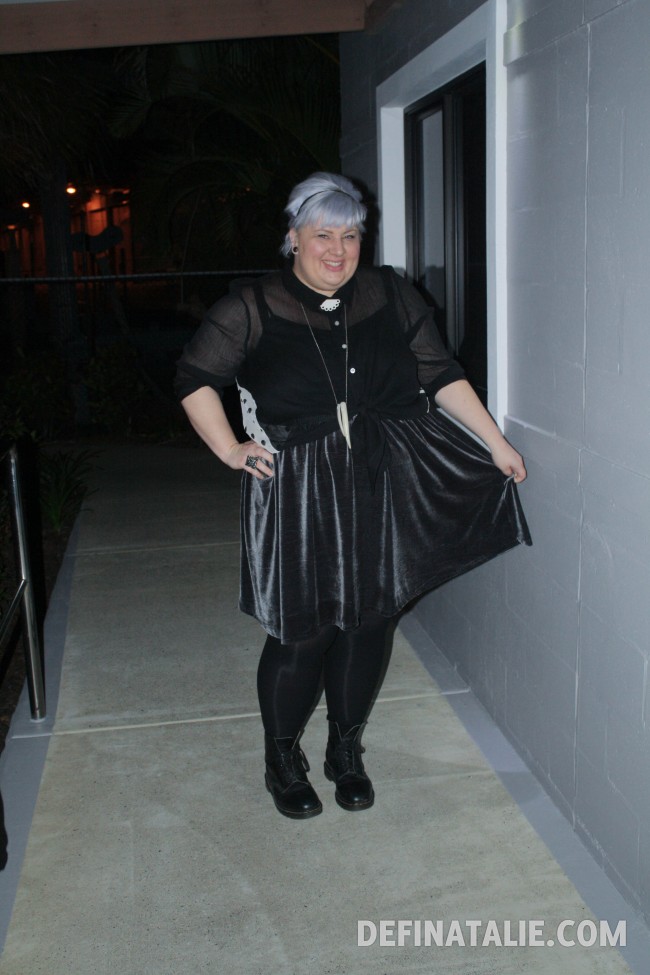 Blazer: Target
Shirt: Domino Dollhouse
Skirt: Made by me
Leggings: We Love Colors
Docs: hand-me-across from Sonya <3 Brooch: Gift from Kathleen, wish I could remember the maker! Deer antler necklace: That Vintage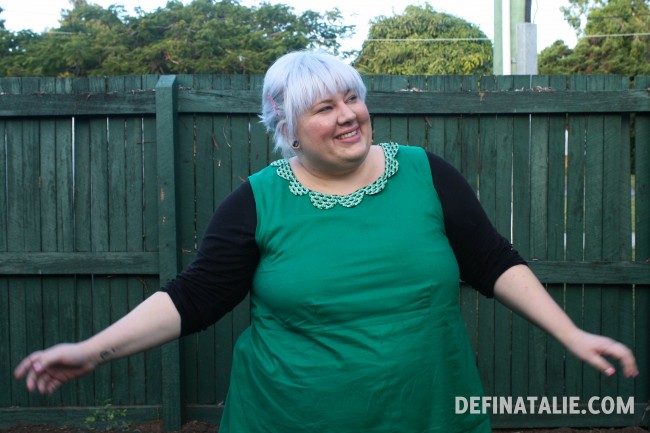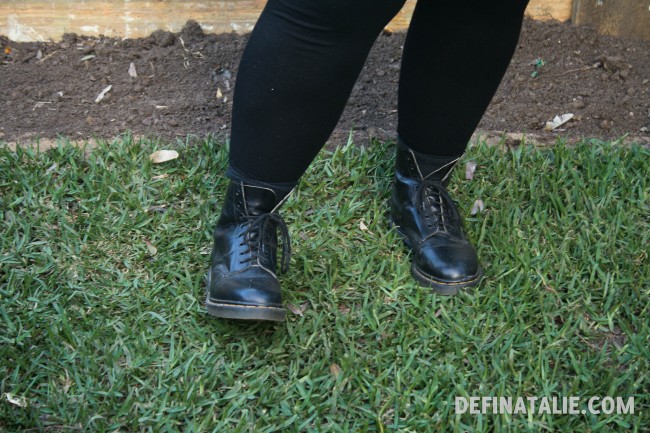 This morning I had to hop to it when I realised I had an appointment in the city! So I pulled out my Kermit dress and now compulsory Docs. I haven't worn another pair of shoes since Sonya so graciously gave them to me! I never thought, after all these years, that Docs would be wide enough for my feet but they are, so when I can save up some money I will definitely be investing in some 1914s.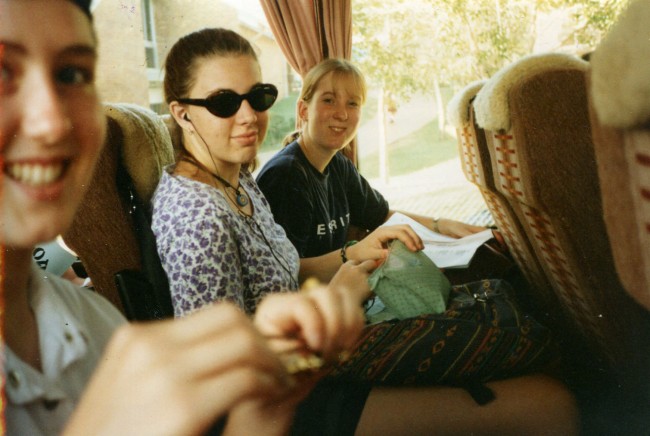 Last week I wore my new (to me!) Docs with a black and white patterned dress and cardigan and put some Tommy Girl perfume on. It's like I'm the teenager now that I wish I was in the 90s! If you weren't a teenager in the 90s do not believe any of the cool young bloggers trying to sell you a 90s revival right now. The 90s was, by and large, pretty daggy. I am your elder. Trust me on this. At my very coolest I wore brown corduroy flares and little velour t-shirts but you don't see anyone bringing back corduroy flares, do you? (Someone should, I am really into corduroy flares.)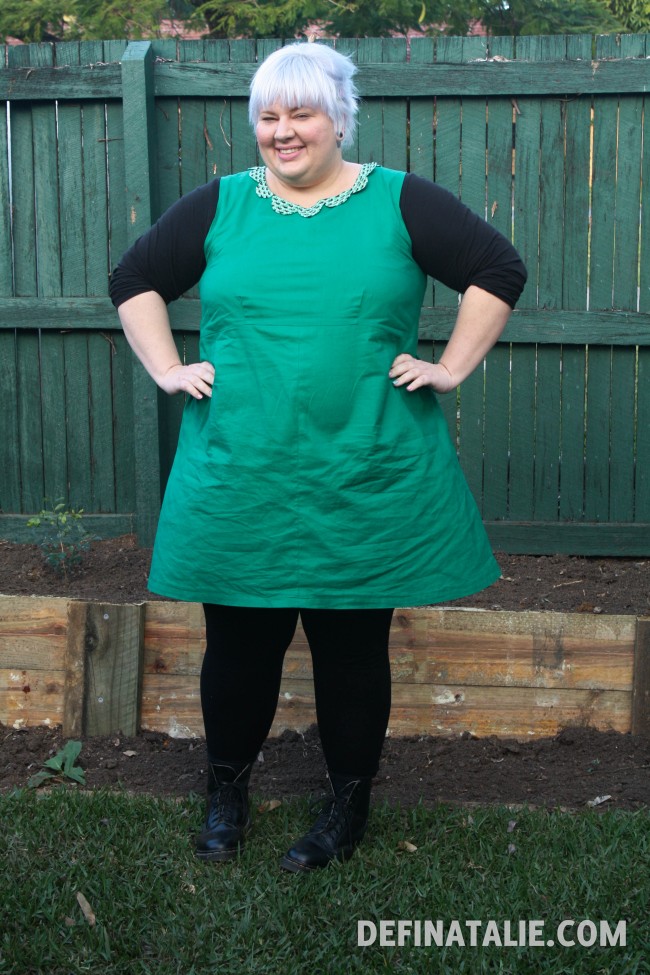 OK back to my outfit.
Dress: Made by me
Black t-shirt: New Look
Black leggings: Asos Curve
Docs: From Sonya
And just because I like to embarrass myself to my very fullest potential… Here are some jumping photos. It doesn't really work out when your ankle is still tender from being fractured!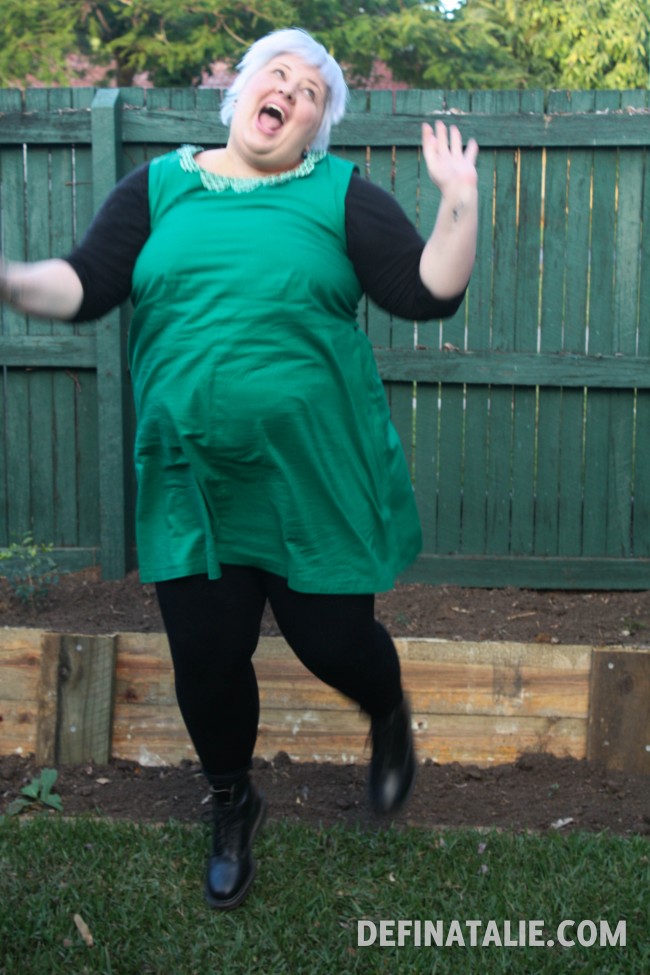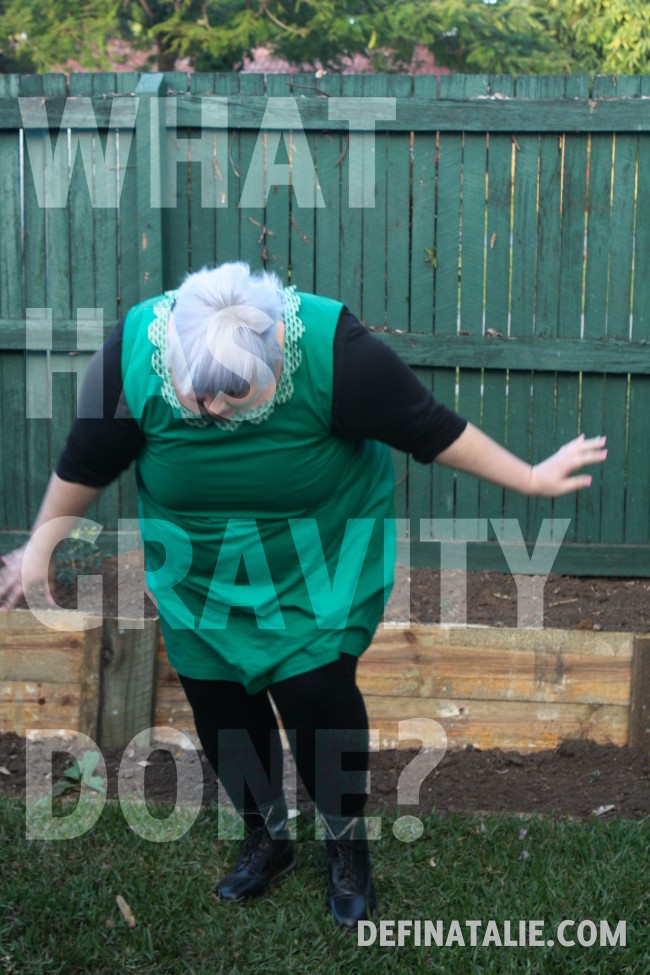 ~~ YOU'RE WELCOME ~~