It's been a year. A pretty good year. So good in fact I simply haven't had time for blogging, but I've still been making things. Lately I'm wondering why I'm not showing them off more; so I thought I may as well get back into the blogging habit especially when I've made this incredible dress that I feel needs the Nobel Peace Prize.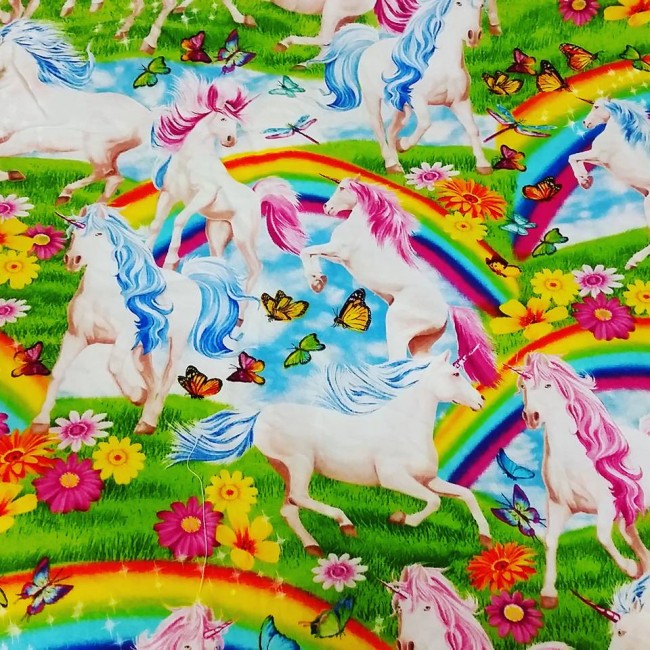 I found this trippy unicorn fabric on a facebook destash group and snapped up 3 metres so quickly I got a nose bleed. I had no idea what I was going to use it for but every cell in my body craved it. A few months later I saw that Modcloth had a dress made out of EXACTLY the same print. So I knew I had to make a dress. But not that dress. My kind of dress.
I cobbled together my own pattern out of the SBCC Mimosa blouse, and a simple A-line skirt. The narrow width of the fabric (112 cm wide fabric is not kind to the plus size sewist) meant my skirt had to have a few degrees shaved off the A-line angle but in the end the difference was negligible. I didn't quite have enough fabric for the raglan sleeves so I used a yellow cotton I bought from my work and trimmed the waist with some bias of the same fabric to tie it all in. I feel like the contrast sleeve works for me because the print is a whole lot of something that could easily scare off regular, boring people.
I wore it on my birthday yesterday to a casual family lunch. Of course.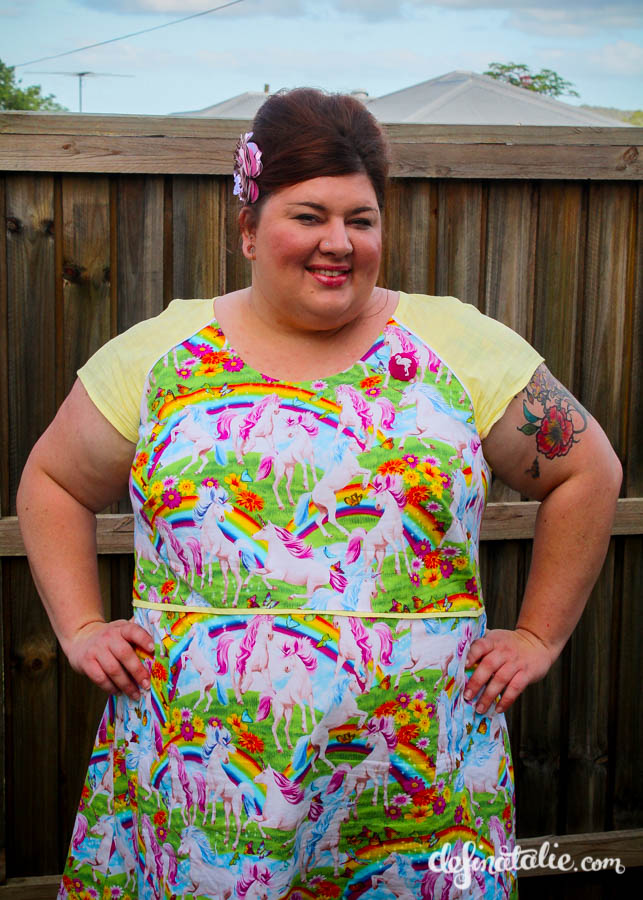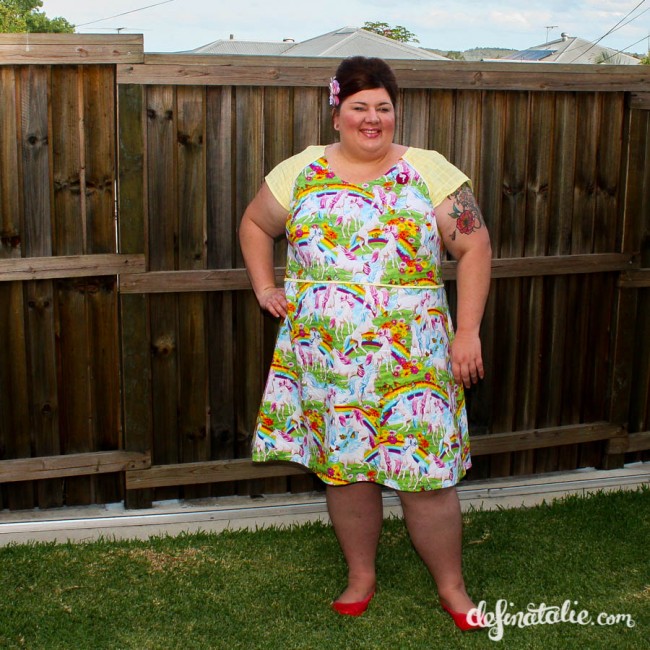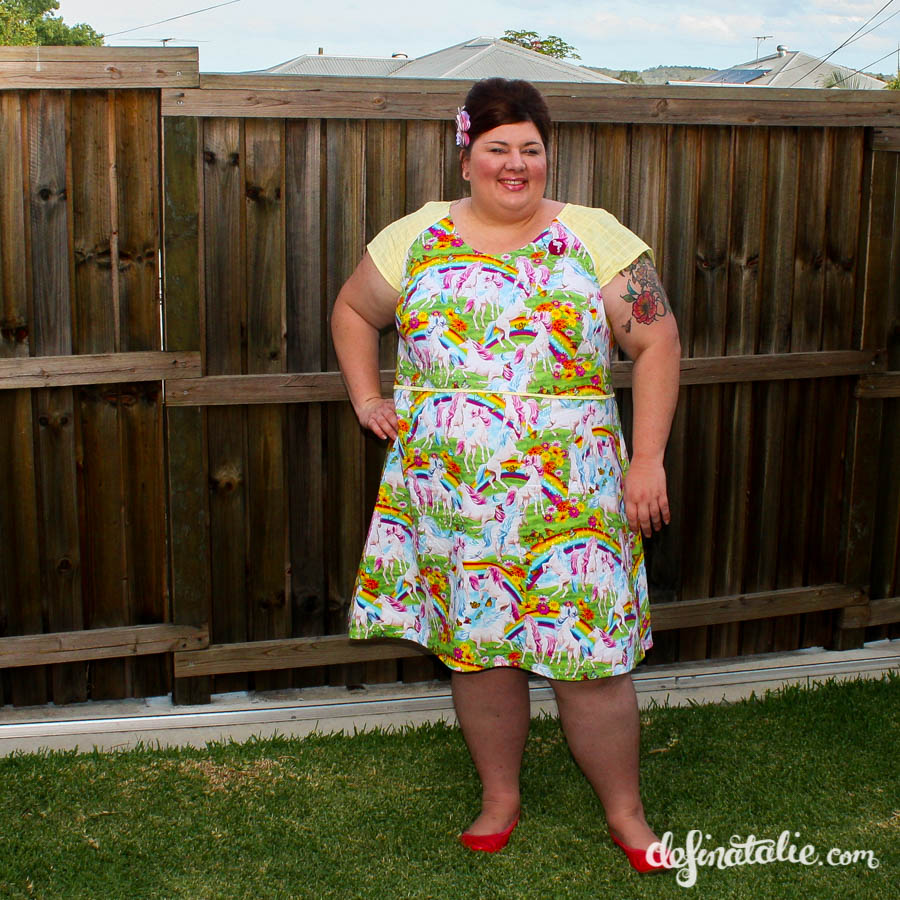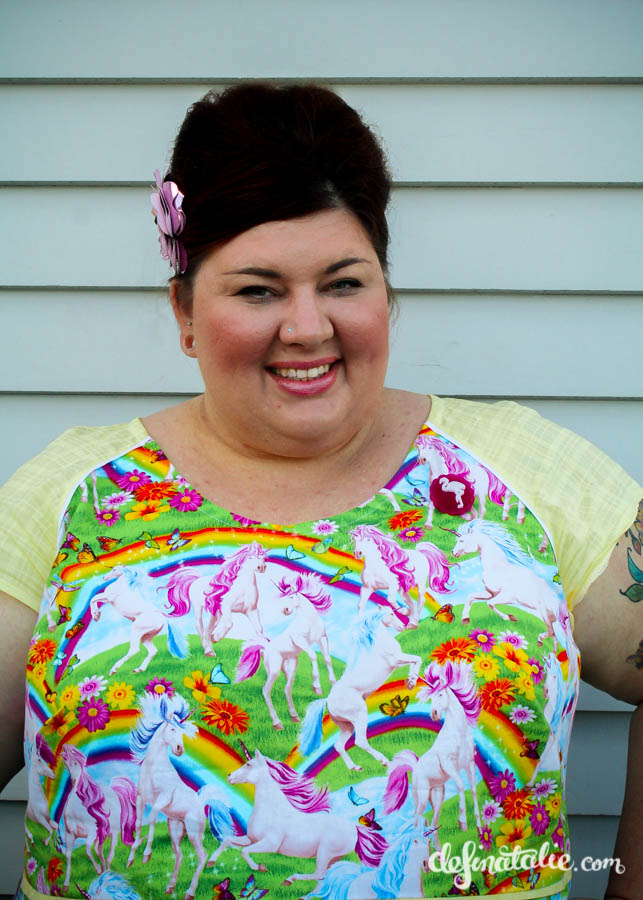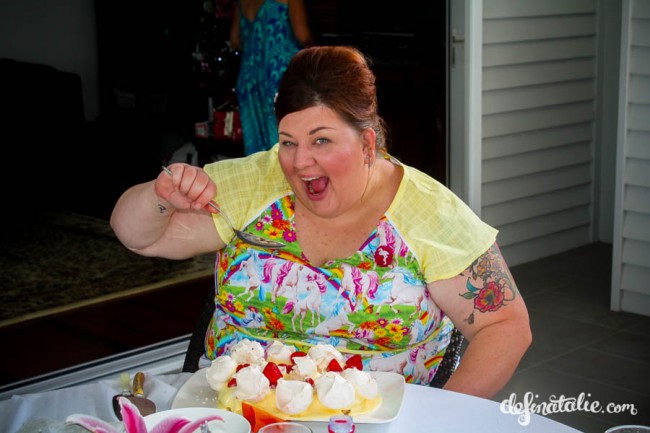 I really do need to formally document my crafting and making more. Perhaps I will make that my 2016 resolution.