I have been doing a LOT of things but I keep forgetting to blog about them. Once upon a time I would be quite distressed by this but I'm ok with it these days!
So I've offered to make a very special dress for a friend and a part of that dress is some lovely lace that we needed to dye purple. I assumed the lace was cotton and went ahead and plopped it in some RIT dye but the result was entirely lavender… meaning my lace was actually polyester!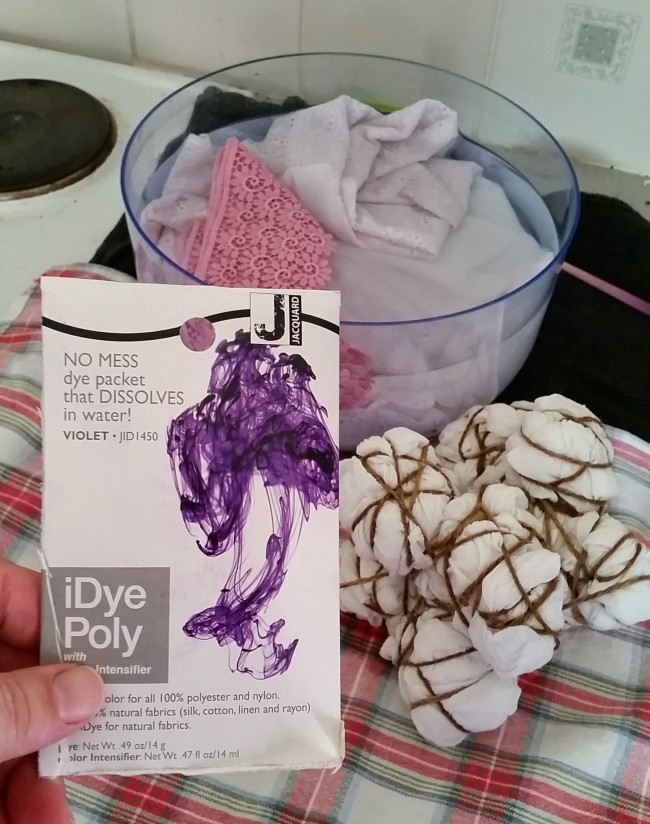 I came across iDye Poly at The Place I Shall Not Name That Starts With S, as I say at work, and threw caution and $15 to the wind. It comes in a "no mess" soluble packet that meant I'd have to round up a bunch of stuff to dye or I'd waste a lot of good dye! Also there was mess. Parts of my laundry are forever purple. I hope that any future owner of this house has plans to incorporate lilac in the laundry.
I dyed my lace first because I wanted it to be as dark and vibrant as possible, throwing in a bit of bridal tulle as well because why the heck not? I had it on a low boil for nearly an hour, stirring regularly and accepting the fact that an incredibly strong chemical pong might well lead to cancer.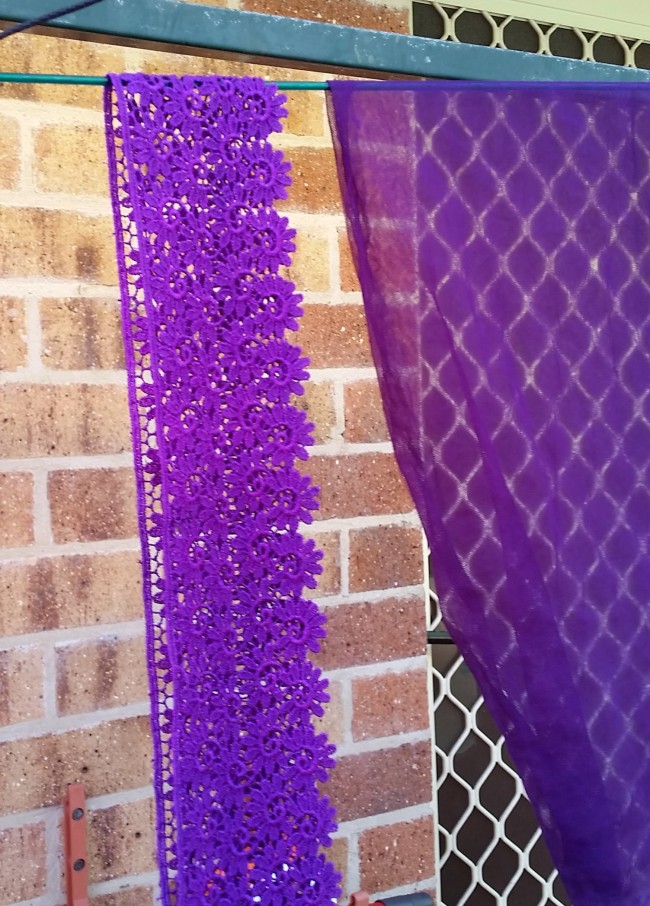 Victory!! Now to use up the rest of the dye pot. First some dodgy tied up polyester cheesecloth from my granma's stash. I thought it'd end up with more light parts but I think soaking the fabric in water before tying it up meant the dye could permeate further into the nooks and crannies. I only boiled it for about 20 minutes because I was hungry and I still had to do another load! After that I did a remnant of some broderie anglaise, and not knowing how it'd turn out I had it on the boil for half an hour. The embroidery was certainly a synthetic thread but the base fabric could have been a cotton/ poly blend. The result was lovely but there must have been a bit of cotton in that base cloth because it was slightly muted. I still love it!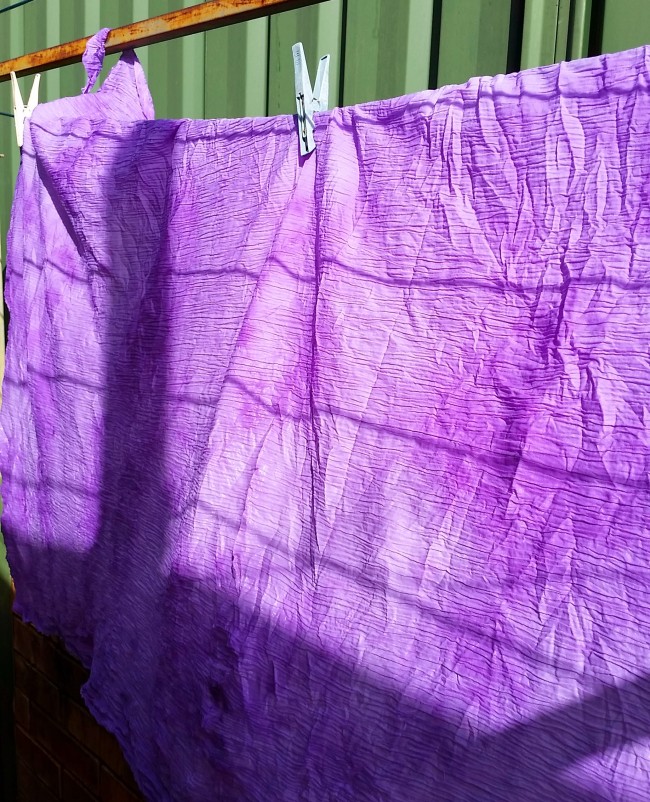 I will be going straight to iDye in the future. Today I found out my boss keeps her dye baths in sealed buckets so she can reuse them, so next time I don't think I'll feel the pressure to dye absolutely everything I can find!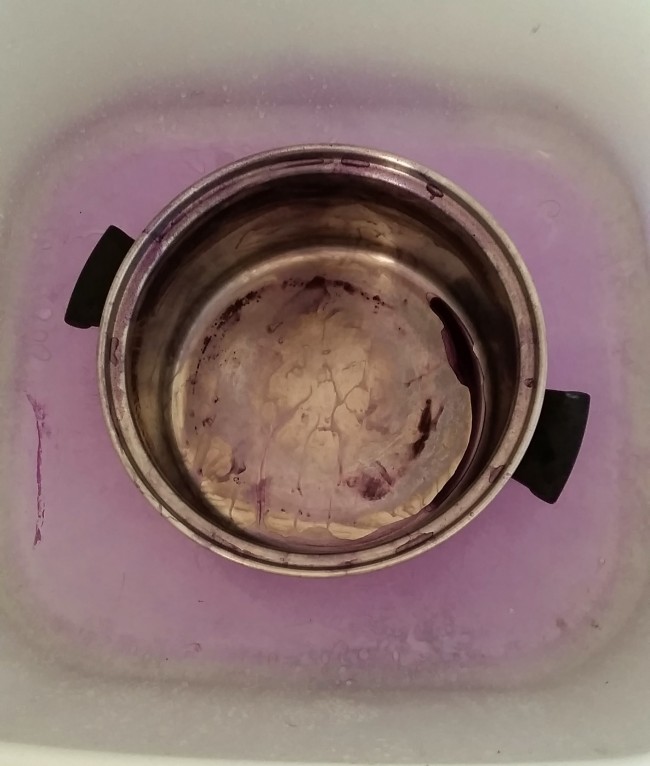 What am I working on next? Well hopefully I will be able to show you a gorgeous dress in a few weeks! I'm also planning on sewing some more men's shirts, this time for a friend. I've been trying to pad out my dress form and sew a cover for her, but that's turning out to be challenging. Tune in next time for… less purple blogging.