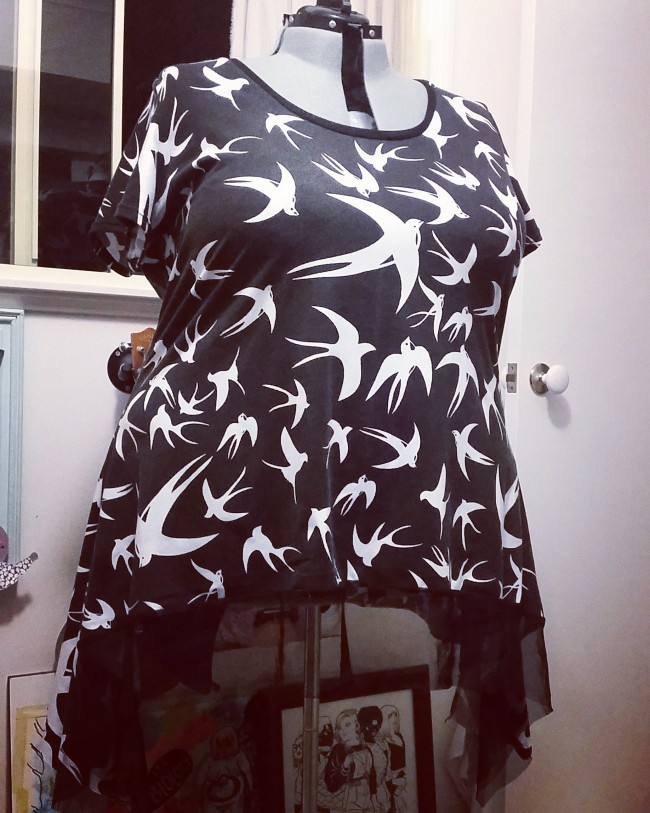 Last week I went into a bit of a hanky hem t-shirt frenzy. I had two I'd made a few months ago, but I wanted to make some more after my boss complimented me on one I was wearing! Funnily enough, I've had a head cold and last week I was working 5 days, but somehow I decided it was an appropriate time to sit at my sewing machine and sniff, cough and splutter my way through the night as I sewed hanky hems.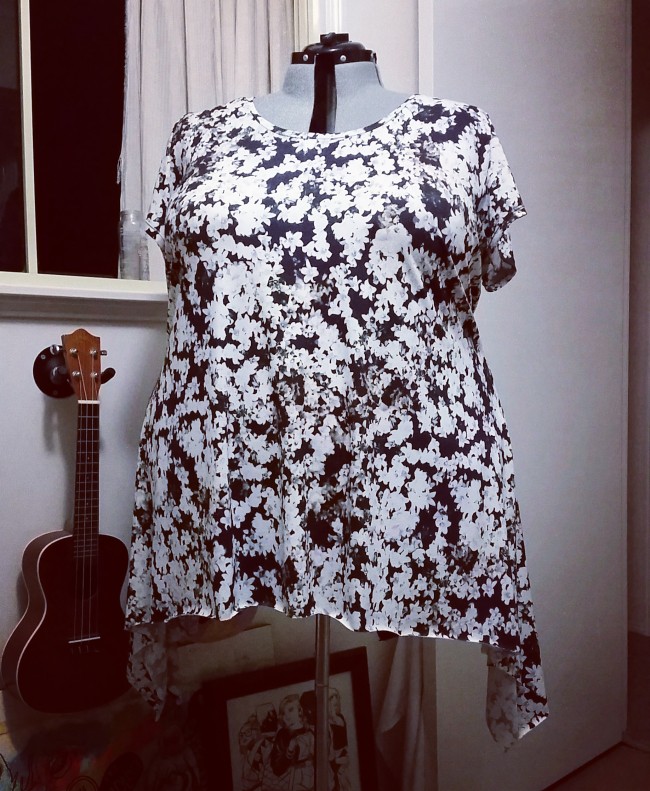 The pattern is one I based on a dartless fitted t-shirt block by Connie Crawford, given to me by a friend a few years ago. It's no longer available on her site, but you can adapt a t-shirt pattern you already have, or trace a t-shirt you own and draft the pattern.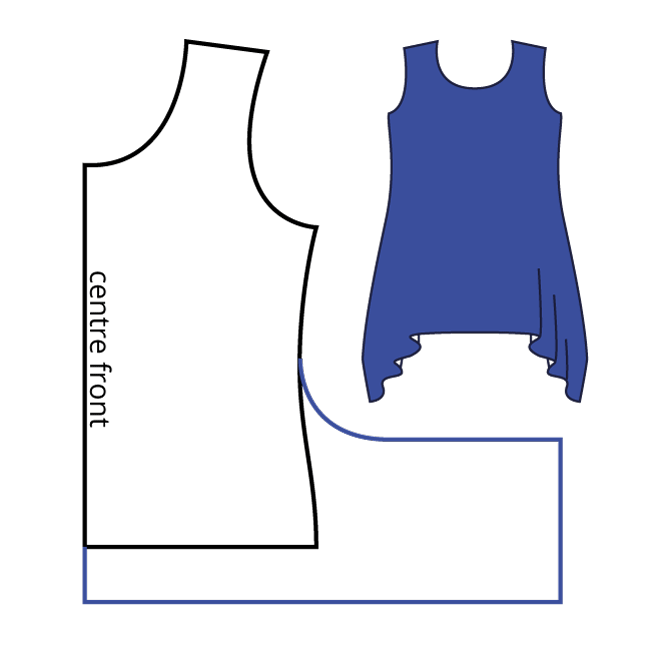 To start with, take your front and back pattern pieces. Mark the hip line of each piece, then draw a horizontal line out from that hip line on your front pattern piece. You can continue that line into eternity if you so please, it will result in more dangly side bits as they drop and essentially form a longer, flared, side seam. Smooth that angle into a nice curve. Copy your alteration to the back piece.
The bottom hem of the t-shirt will have a waterfall effect and if you're using a knit, you can usually get away with not hemming it at all. I lengthened my t-shirt so it was tunic length.  I like the casual look of it. I finished my necklines with a band, and this tutorial shows you how to do that. You can also finish the sleeves with a band, but I used my twin needle.
The hanky hem can also be applied to patterns for woven fabrics too. Choose a fabric with a soft hand and lots of drape if you want your t-shirt to gently flutter over your hips, but if you prefer an architectural silhouette you could go for a more stiff or heavier fabric. This is why sewing is awesome, you can create different things from the same starting block!
Here are some kind of shoddy instagram photos of me in my hanky hem tops. There just hasn't been time enough to take nice photos with the good camera!