At the end of last year I wanted a new machine. Something probably not brand new, but a little younger than my lovely Pfaff. I started saving up money and gazed wistfully at advertisements for Berninas. One day I decided to take stock of my life and realised I had a Husqvarna, only a few years old, sitting in the garage… her power cords all chewed up thanks to a mischievous dog who shall not be named. It was not sewing properly so I'd stowed it behind a couch, the same couch Miffy hid behind during thunderstorms. She's not normally a cord chewer, but she must have taken to it in her fits of anxiety. Thanks, Miffy.
I took the Husqy into work to send it to the sewing machine repair guy, thinking I'd have the mod con I really wanted (automatic button holes!) while still using the Pfaff as my regular machine. I'd put off buying a new machine until I could afford a really, really you-beaut-bloody-ripper bit of  kit. Yes, I would do that.
Unfortunately it seems as if the power cord on the Husqy is going to be problematic to replace (I'm yet to properly talk to the repair guy since I've been sick and busy) so… I decided to do something entirely sensible and buy a machine that can only sew in a straight line. No automatic button holes. No zig zag. It's actually older than my own parents.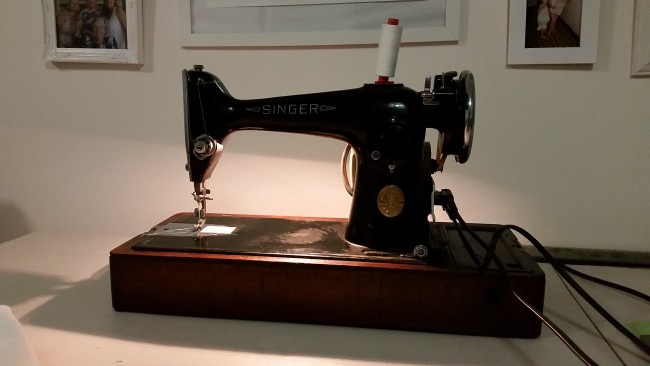 NO REGRETS! Meet Tilly. (I finally saw The Dressmaker, ha!)
I found her on Gumtree and she was $95. I don't know if that's a good price, but she was the cheapest of the 201 models I saw listed. The guy I bought her off was probably younger than me, and sews camping bags and other hefty stuff. Perfect. I need a machine that can sew through my leg and is adorable and doesn't have automatic button holes… oh dear.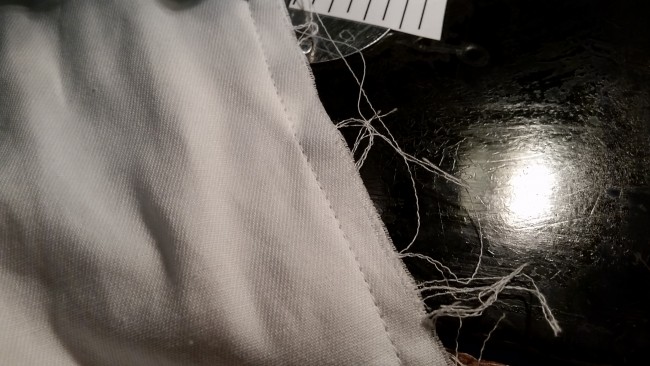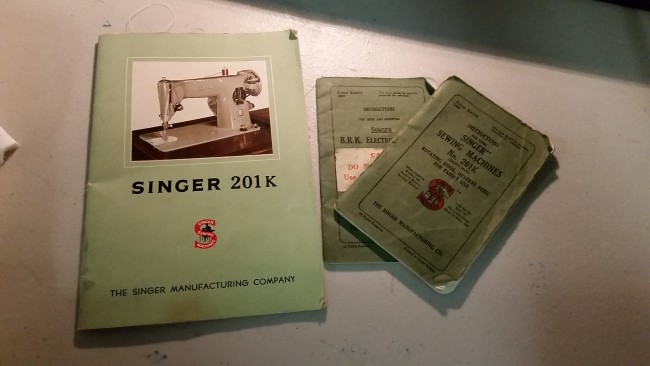 She came with all the manuals (from 1949!) and a bunch of feet, as well as a bag of random bias binding and threads. My mother-in-law gave me a few Singer feet some months ago, and I was bummed at the time that my high shank Pfaff couldn't use the ruffler, but now I can ruffle my butt off.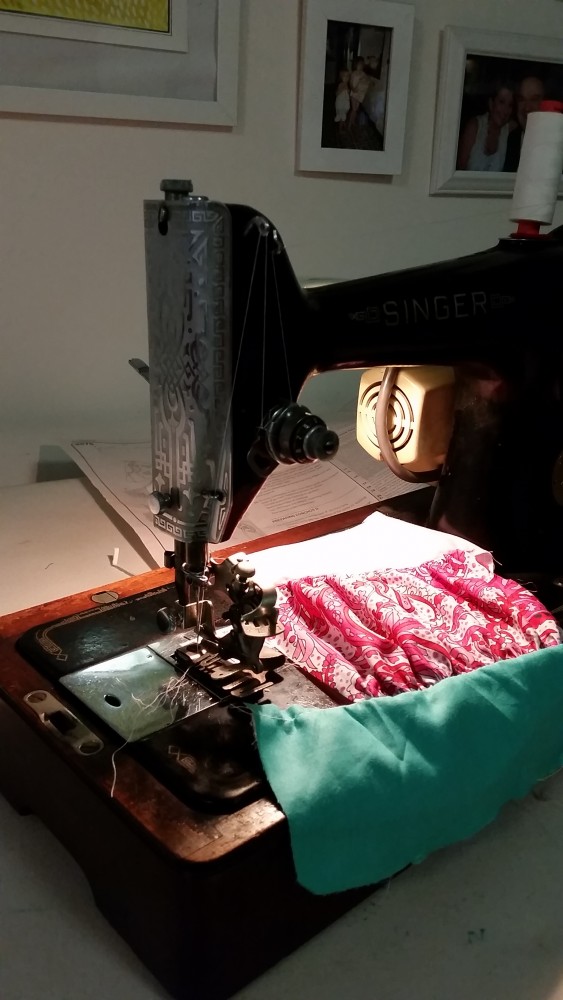 Seriously, who wants me to ruffle something for them?
I've been planning on sewing more purses and bags and now I can do that without fearing my Pfaff will combust. It's a wonderful machine but now I've seen what the Singer can sew through, it's definitely my go-to-guy for heavy duty stitching. I'm also going to use it for top stitching because I'd be a fool not to showcase that sexy, sexy stitch quality.
Now I just need a bigger sewing desk. And one capable of holding up my three all-metal sewing beasts!