Hot off my success with the Waikerie shirt, I set out to obtain some drapey rayon to transform into a dress using the Muna and Broad expansion pattern. Long time readers may know that I deal with social anxiety and agoraphobia, so setting out to go to a new fabric store was a Journey, but I emerged from the crowded shop victorious and only a little bit sweaty and panicked. I went to East Coast Fabrics for the first time and had pre-planned with the help of their website so I made a direct line to the rayon rolls and selected a small black on cream floral print and an animal print.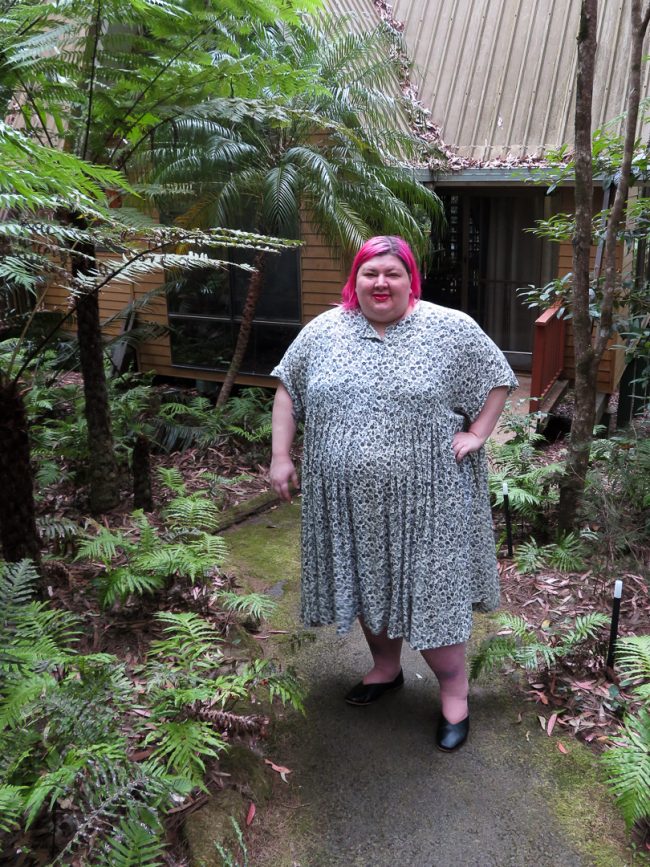 I made view A but without the collar for both dresses however for the animal print one I decided to cut it on the fold. This proved to be problematic when it came to getting the thing over my noggin! So I cut a little vent to give me a little more space but I think I will recut the neckline and facings entirely. Apologies for not providing photos of the animal print but I wasn't in the mood to be photographed today, so sorry!
The dress went together very easily, and even though the skirt involved gathering 5.6 metres of fabric the payoff is this lovely swishy dream. I enjoy wearing rayon so much but sewing with it is a little tricky! I very nearly had an issue with a Hungry Hungry Overlocker when I was a little careless with my attention. There's a lot of slinky fabric to control here!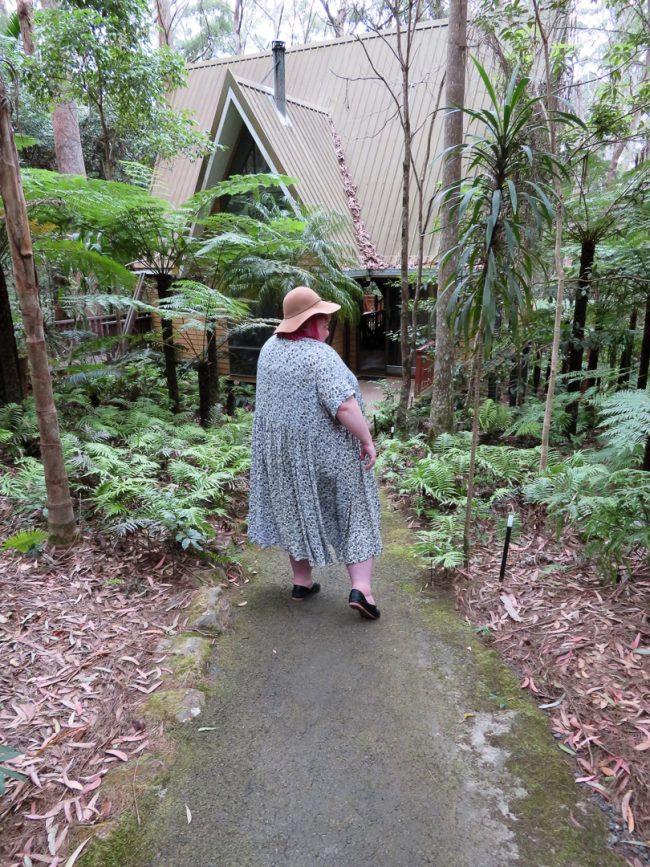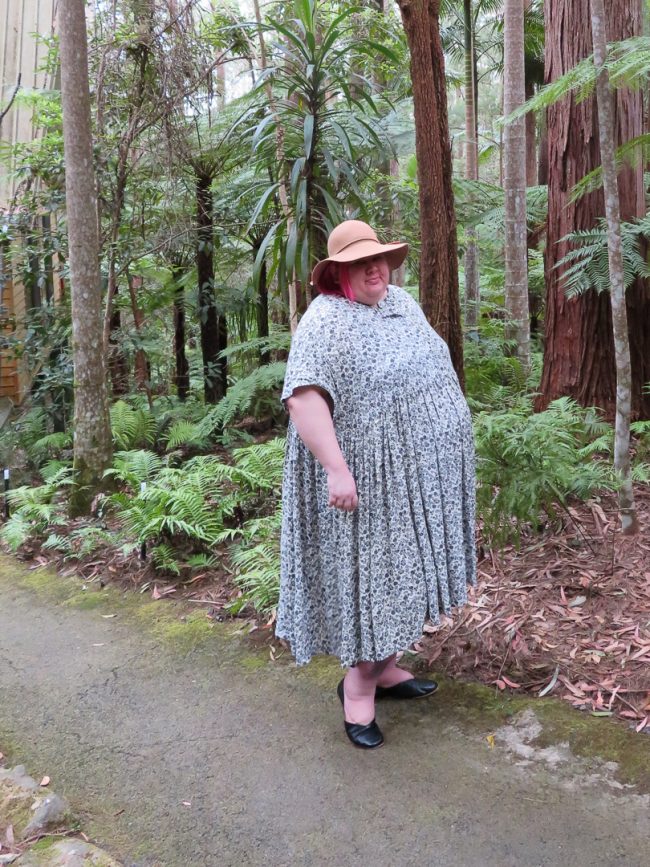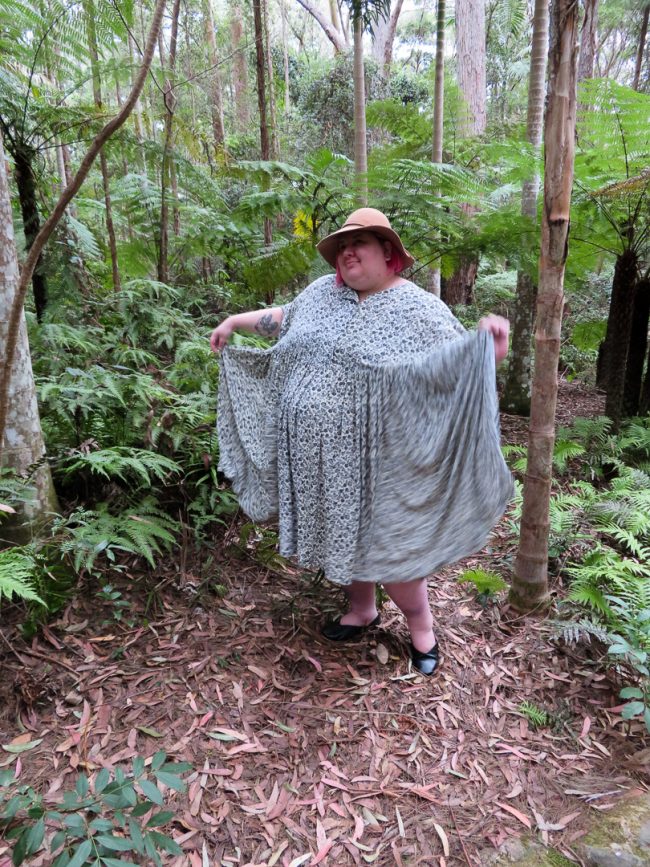 We stole away to the mountains for a couple of nights and stayed in a very cute A-frame chalet cuddled by the Springbrook rainforest. I felt like a total Mountain Witch with my felt hat, found in an op shop some time last year! Our phone connection was completely cut and there was no other option but to learn to understand the calls of the wild birds. I nearly figured out how to speak fluent whipbird!