Hello! It's my second last day in Melbourne and I'm actually writing this from the past. I hope Future Natalie is having an excellent time! Today's Fance has been curated by my fantastic friend Memily, who has exceptional taste and is a fellow practitioner of the fance.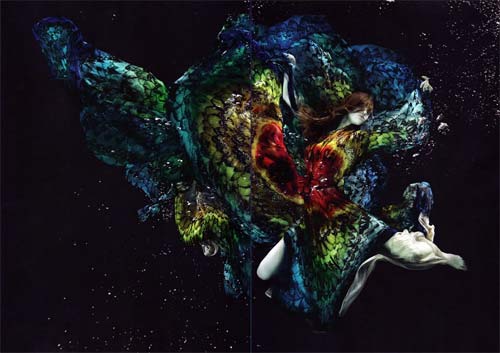 This mer-lady in was sourced from Abigail's treasures. It reminds me of a childhood I spent pretending I was a mer-lady myself, except I'd wear my daggy clothes in the pool and swish them around… instead of voluminous, expensive, silk dresses.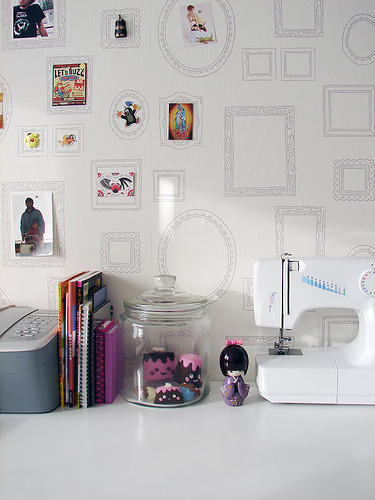 These frames were drawn by she.likes.cute on a wall that was cleverly covered with magneted paint first!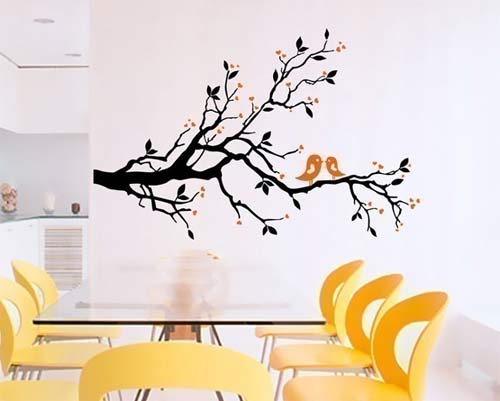 Quoth Mem, "I pine for the day that I own the walls I live between. I'm going to make those walls FANCY, you better believe." You can buy this wall decal from walldecor on etsy!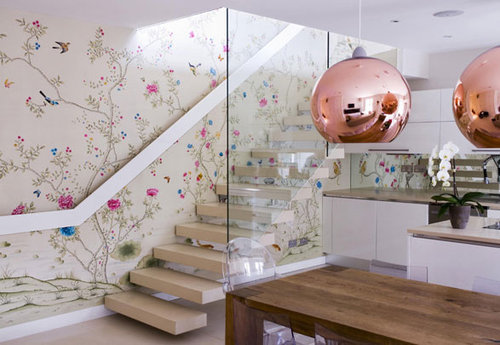 This gorgeous decor photograph with such amazing light fittings and wallpaper was sourced from here but was sadly uncredited!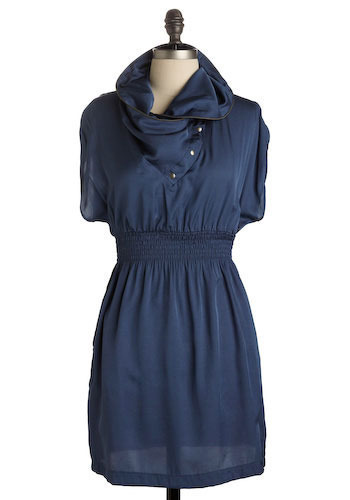 I'm going to leave you with the words of Memily, "Goddamn you, modcloth. Children would fit into your clothes easier than grown women." I am certainly looking forward to the day that ModCloth bring out that plus size line! (And I hope they don't cheat with junior plus sizes either!)