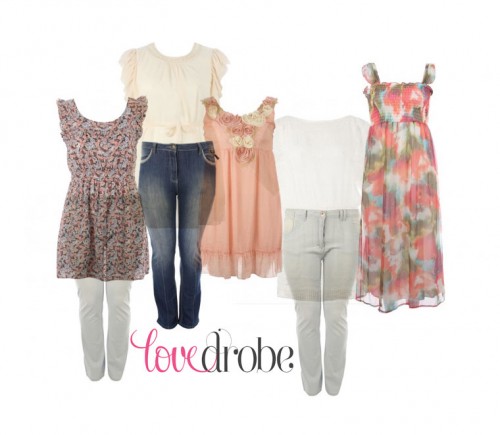 I wear a lot of black because it seems like it's the only thing I can buy a lot of the time. Imagine my utter delight when I came across lovedrobe – a UK plus size clothing retailer who sell pretty, whimsical, femme garments in a number of lovely pastel colours! Frills, florals and rosettes! Could I even deal with myself in one of these gorgeous things?
Unfortunately, that question will go unanswered… because lovedrobe only ship within the UK, Ireland and Europe. I wish an Australian plus size label would take heed – I AM SO TIRED OF WEARING DARK COLOURS. Especially as we're heading into winter.
Until then, I will dream about being able to wear romantic outfits like these.