Today Nick and I toddled down to Stones Corner to hang out with some friends who were in the area, and I was excited to see that the area had been yarnbombed. I knew there was a yarnbombing event coming up (psst, go here and confirm your attendance!) but I didn't know that the bombing had begun already!
Here's the story of the Stones Corner Yarnbombers:
We are a protest group who are reclaiming our space at Stones Corner. We are reacting against the government's resumption of houses along the outbound side of Old Cleveland Rd to build a busway. We have lost friends and neighbours and as MY house is right next to the construction, our house is on the chopping block. We just want to stay strong and fight our way through it as we love where we live and we are raising our little family and don't want to leave.

From a community point of view we also wanted to put up our art to show our support for the shops as over the last few years there has been a pretty steady decline. We just want to make some beautiful things that people can look at. We want you to touch them, adjust them, respect them coz we made them for you :)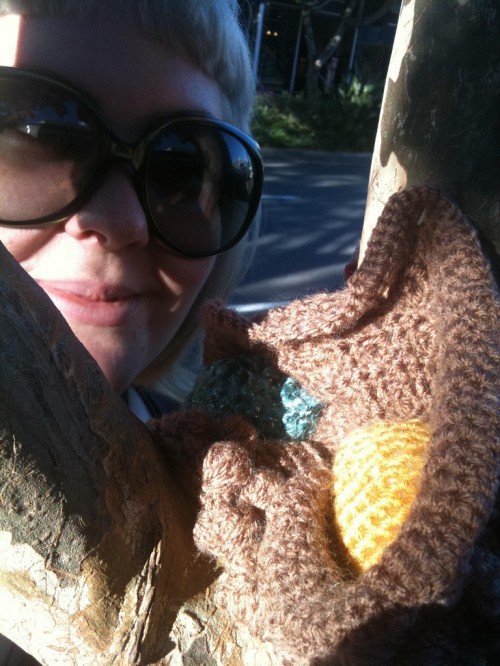 Zoe is pretending she's a lickle bird in the nest obviously!
See the rest under the cut!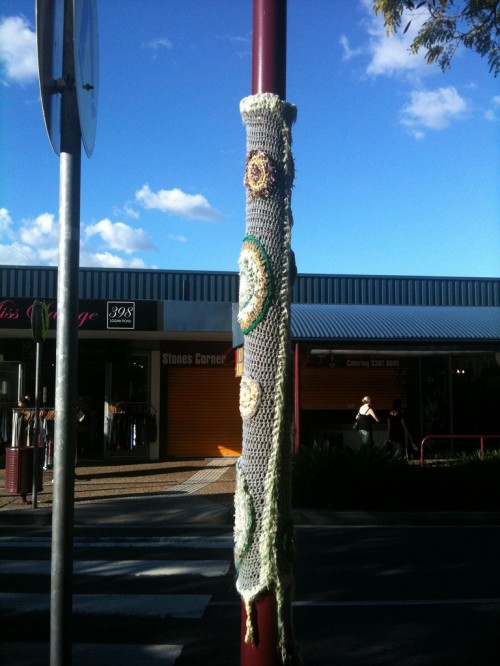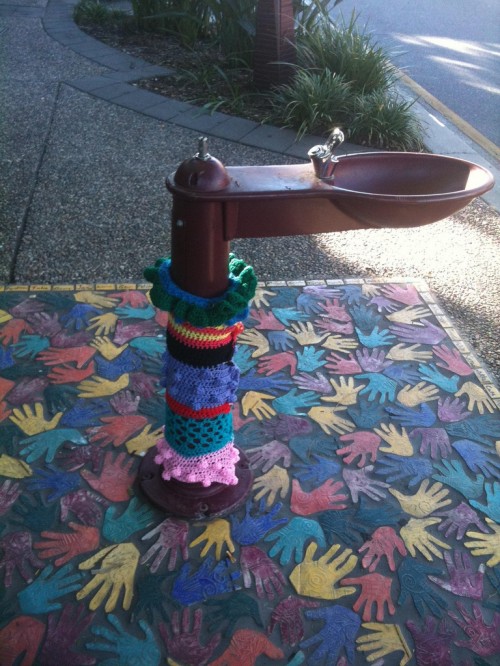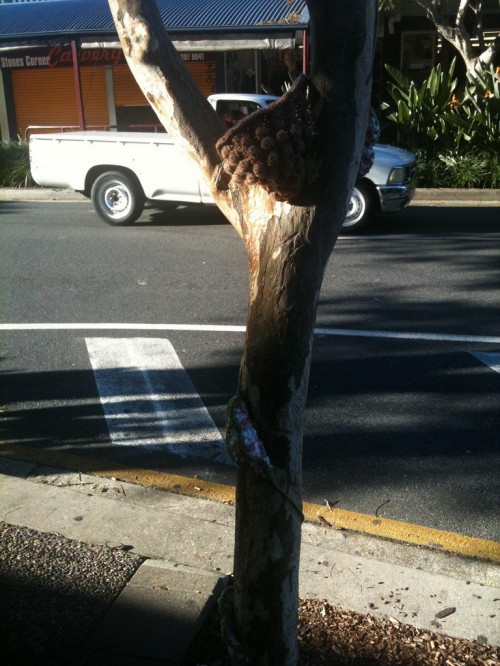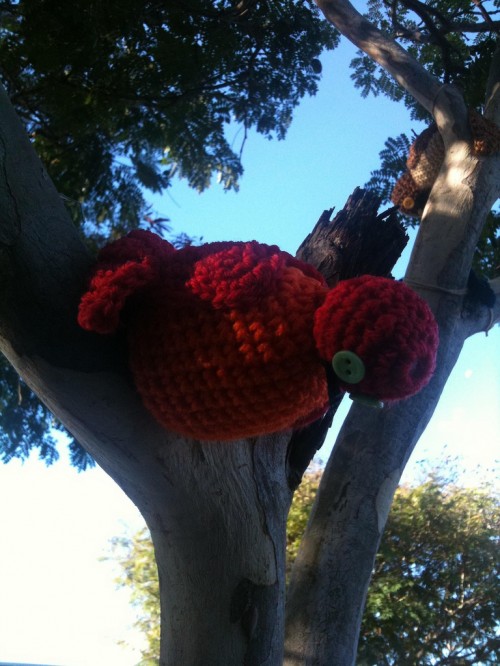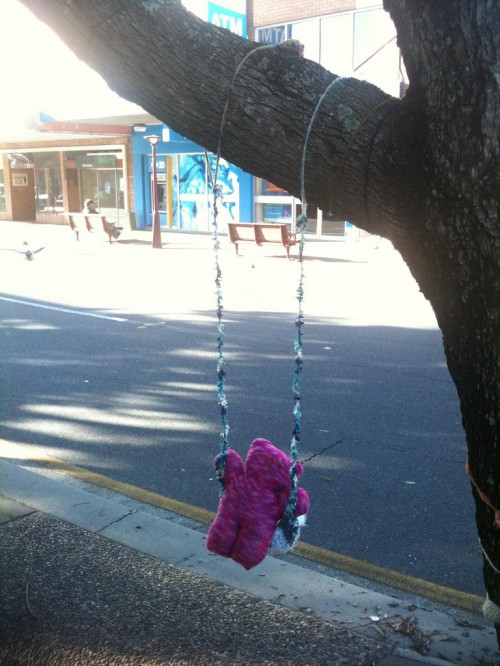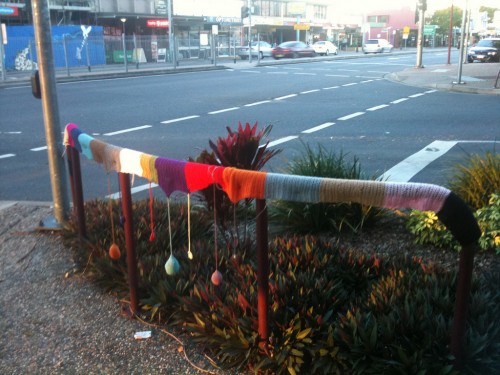 Want to know more about yarnbombing? Check out yarnbombing.com too!