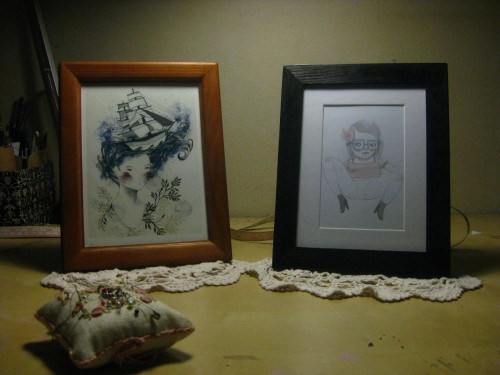 Considering that I'm an artist, I have an embarrassingly small collection of art by other people in my house! The above framed drawings were bought a little while ago, but I've only just gotten around to finding frames for them. The print on the left is by Catherine Campbell, and the original drawing on the right is by Mel Stringer. Both of these Australian artists really inspire me and now I'm happy to have their work up at home.
Would you like to see the other artworks I have up? Come on a little tour of my dimly lit unit, photographed with a camera that does not like dim lighting!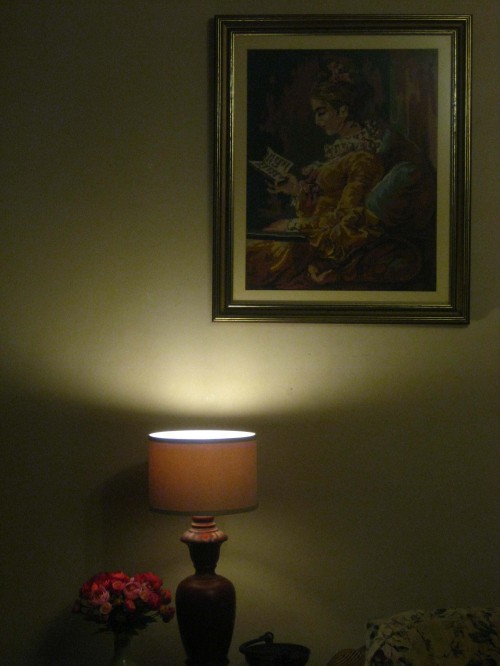 My Nana did this tapestry of a Mary Cassatt painting. I always loved it as a kid so I was really pleased when she gave it to me!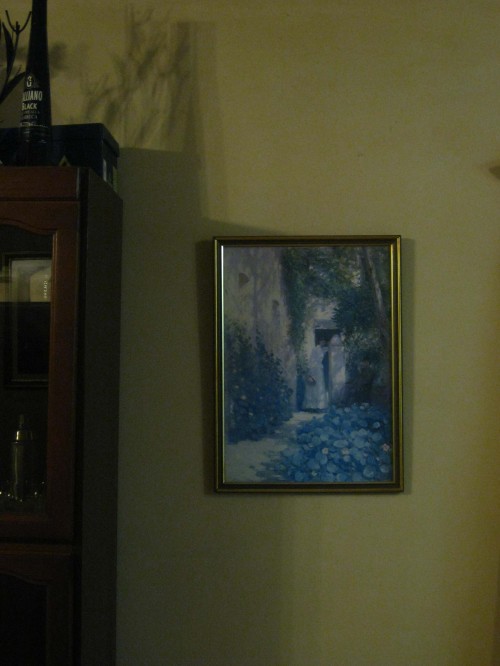 This is a print of Nasturtiums by Tudor St George Tucker, another piece given to me by Nana. It's quite badly faded, but I still like it because it reminds me of my Mum saying "Don't cast NASTURTIUMS on me!"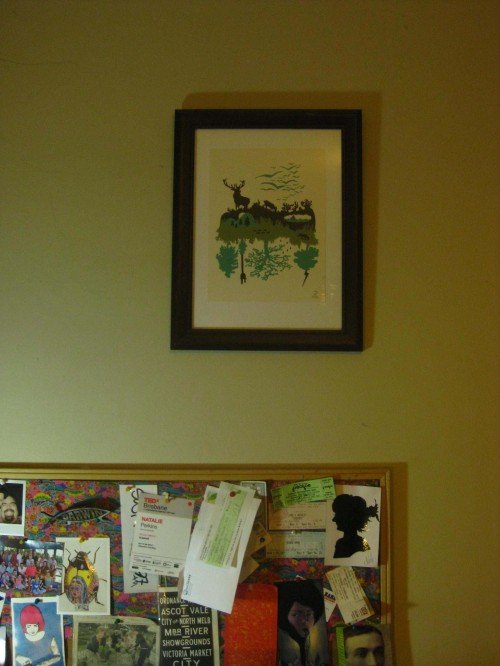 I bought this print a few years ago, and I have no idea who the artist is or the name of the piece. If any of you know, please help!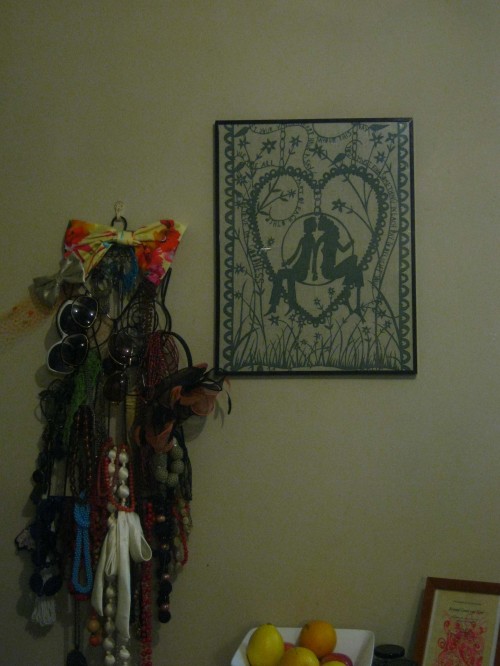 This Rob Ryan tea towel came with the anniversary issue of Inside Out, and today after saving the tea towel from being used as an actual tea towel *death stare at Nick* I decided to shove it in this frame. It's too small, but at least my lovely Rob Ryan tea towel won't get put in the wash!
Do you have lots of art up in your house?