I've been a fan of Burda patterns and BurdaStyle for a few years now, and love the idea of open source sewing patterns. Unfortunately in recent years, the BurdaStyle site has deviated from the open source ideology however there are still a bunch of talented users on the site uploading their own patterns!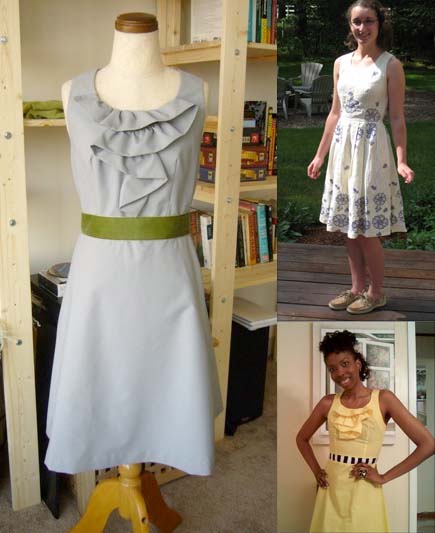 When I came across the Coffee Date Dress by elainemay I was enamoured but felt predictable disappointment when I discovered that the pattern only covered a limited range of small sizes. Since I've got a bit of pattern drafting experience, I decided to grade the Coffee Date Dress up to a Burda size 60 (or US 28, I think). I could have just graded it up to my measurements but I decided to take the pattern into Illustrator and grade it up to fit sizes 44-60. Obviously, simply enlarging such a small pattern to begin with will not fit plus sizes straight out of the box and here's where you can help.
If you are Burda size 44-60, love to sew, and have experience with Burda's print-at-home patterns, then I'd love to send you the plus size Coffee Date Dress pattern to sew up. I need to check that my grading is adequate, and if the markings and instructions make sense. If you know a bit about fit, and can help with alterations that will enhance fit on plus size bodies, I'd also love to get some feedback on that.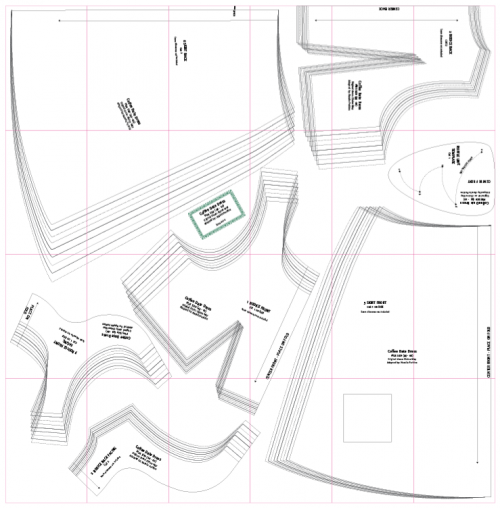 Some important things to note:
This is a draft pattern. Results may vary! If you notice an error in the pattern, layout or instructions please let me know.
The BurdaStyle How-To's referred to in the instructions are now in the Learning section of the site.
If you'd like to add sleeves there are a number of styles in the Learning section, and if you'd like to add pockets use this How-To.
Seam allowance is NOT included. You must add whatever seam allowance you prefer to sew with. I usually add 15mm.
I suggest making this up in a cheap piece of fabric you're not really attached to. I'm going to make mine out of an old sheet.
The BurdaStyle size chart does NOT cater for sizing beyond size 48 (US 16). I have used the power of maths to scale this chart up to a 60 (US 28) and my size chart is included in the pattern.
If you can take photos of your finished product (on you, preferably!) and email them to me, that would be FABULOUS!
If you have the time and the skills and would like to help me refine this pattern so I can make it available on BurdaStyle, leave a comment! I will use the email address that is attached to your Disqus comment and send you an email with a link to the pattern in a zip file.