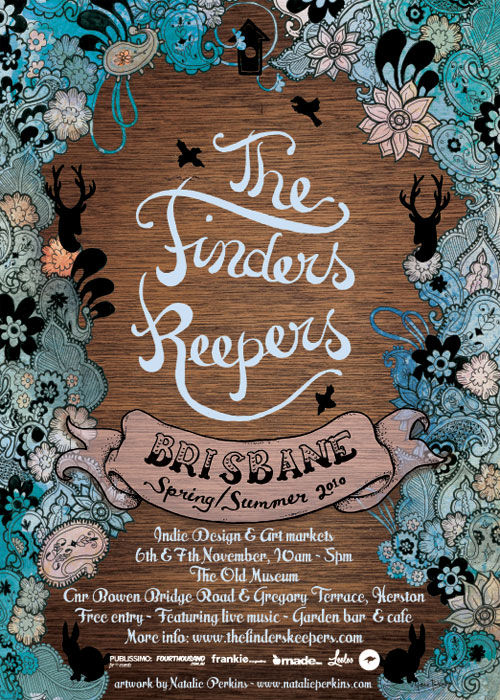 The Finders Keepers are coming back for the Brisbane Spring/ Summer markets and I was asked to design the poster!
The Brisbane markets will take place on November 6 and 7 at The Old Museum. Applications for stalls are still open at the moment, so if you want to go sell your wares make sure you check out the application page.
The other bit of awesome news I have to share is that my piece La Donna Mascherata was accepted into the 2010 Curvy book. It's a big deal to me because I was amongst 75 artists from 38 countries picked out of 2300 submissions by Fafi and Sarah Lerfel (from Colette; and the wonderful Deanne Cheuk is doing the layout too!
Find out more about Curvy on their Facebook page.