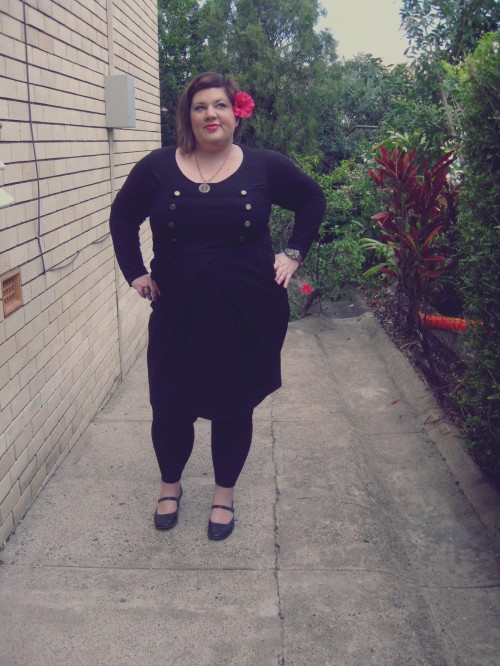 My sister's hens night was last night and this is what I wore. The hibiscus was left behind… I only plucked it off a bush for photo taking purposes. I'm thinking about chopping this dress up and making it into a high-waisted skirt. It's rarely worn because I just don't do strapless dresses, and the brass buttons look odd over my large bust. The four brass buttons on each boob make me feel like some kind of steampunk pig waiting for her robot piglets to suckle.
Dress: City Chic
Top: New Look
Tights: We Love Colors
Shoes: Softspot
Pendant: An Etsy seller I've long forgotten, silver chain is from a random jewellery store
Ring and bangle: Evans
Watch: Bijoux Terner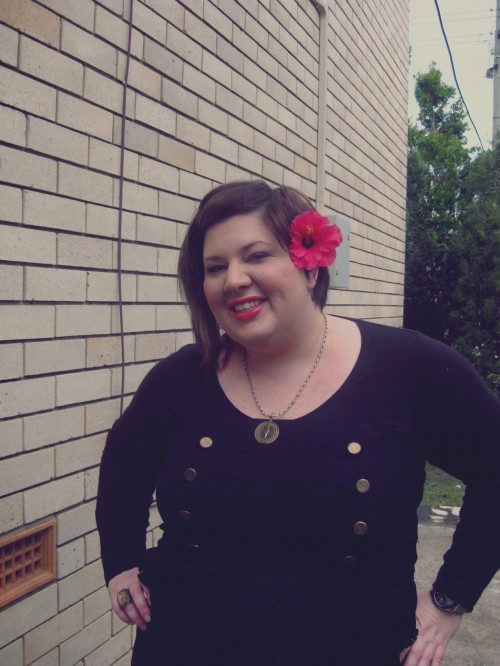 Even thought I look chirpy, I feel pretty crap at the moment. I've just gotten over an awful flu and I'm now left with some kind of bizarre fatigue, probably because I had to work through the flu and catch several planes and be places and what not. It's hard to rest when much is expected of you. I look forward to a bit of rest and a couple of months off from doing commissions and stuff so I can focus on my personal art work.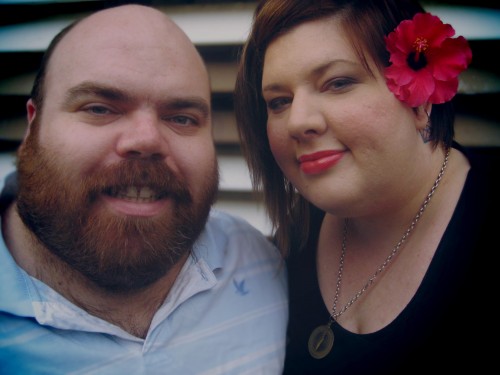 Bonus photo of Nick and I.