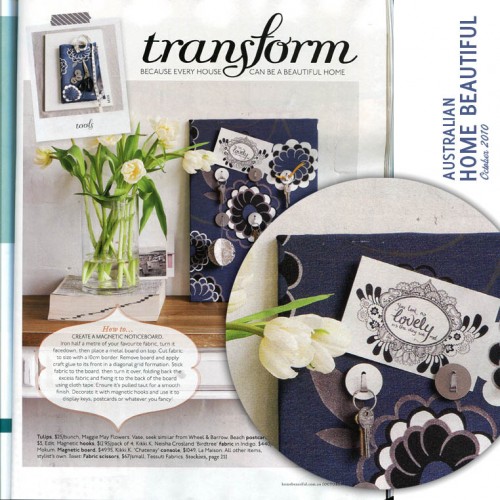 When Alex Louisa let me know that my Lovely postcard was used in this month's issue of Home Beautiful magazine I was pretty surprised. I'm glad the stylist liked it enough to include it (though it'd be cool if it was attributed, just saying!)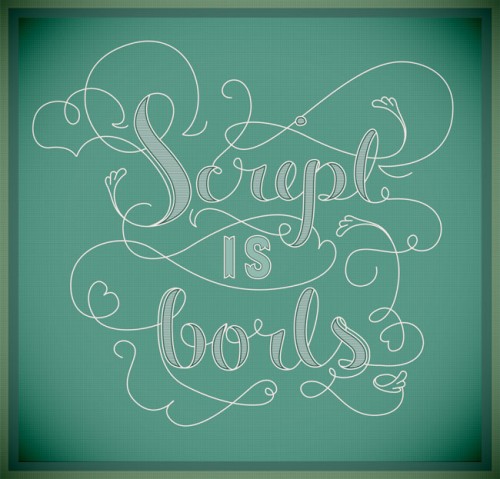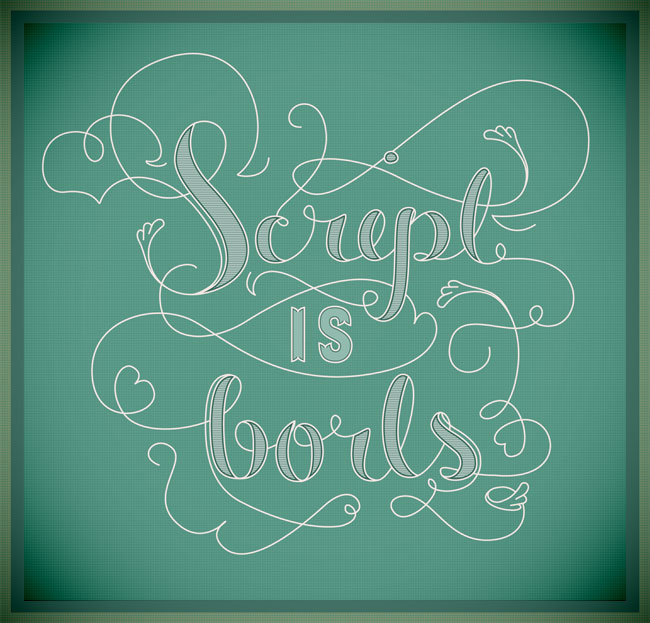 This is what I do on Friday nights. I'm not a rager and you won't find me at a party; no sir, I'm right here drawing and mucking around. After noticing that my clients seem to want me to do a lot of script lettering, my friend Viv challenged me to draw something like this. Instead of rendering it by hand I decided to take it into Illustrator, because I haven't done much lettering work in the program for ages.
Yes, it says "Script is borls". Interpret as you wish :P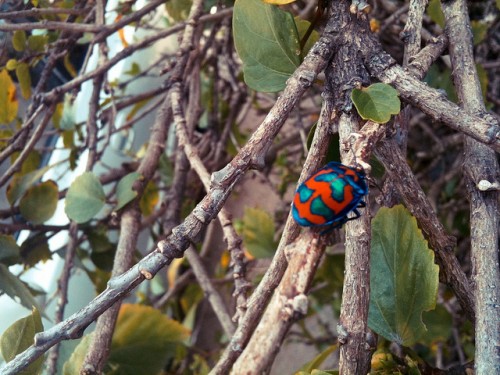 I found this beetle crawling around the hibiscus the other day. It's nearly time for Christmas beetles, but this isn't one of those… I wonder what it is?