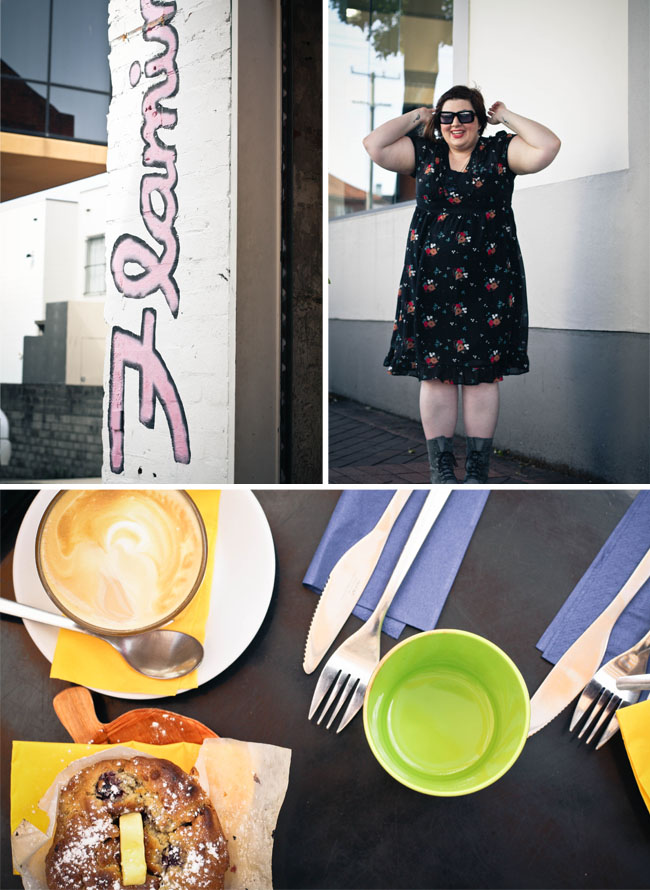 Prising Nick away from his precious car racing on a Sunday is pretty difficult but I was going insane and needed some sunshine. We popped into Flamingo for afternoon tea and I remembered to bring the camera to document its adorableness. Flamingo is a cafe in the laneway behind the Zoo, I highly recommend visiting for the good coffee and friendly faces and cute stools.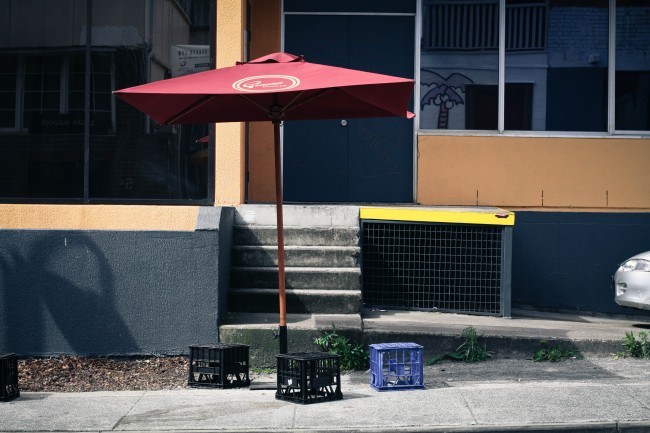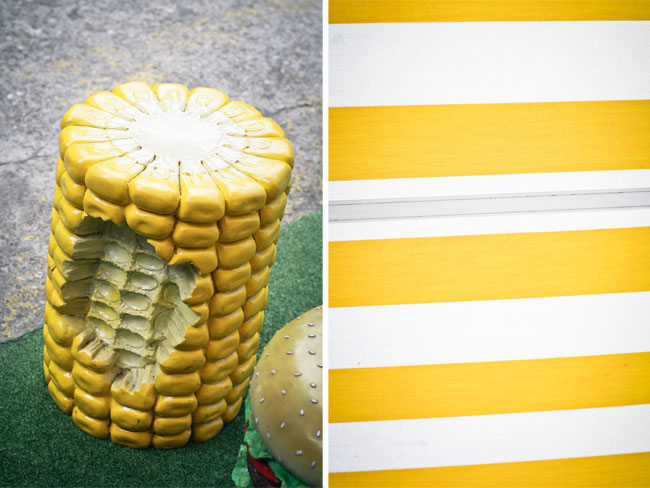 Milk crates are most definitely not cute stools. I guess Flamingo gets so busy they need overflow seating across the road! I can't post this without telling you that milk crates are HORRIBLE and remind me of when I was too poor for furniture. Corn cob stools are, however, the greatest followed closely by hamburger stools; Flamingo has all these stools and MORE, including pretty jewel-like and vase shaped stools. STOOLS! It's a funny word. The yellow and white striped awning is super cheery. (I would have missed this had Nick not taken a few of these photos, thanks Nick!)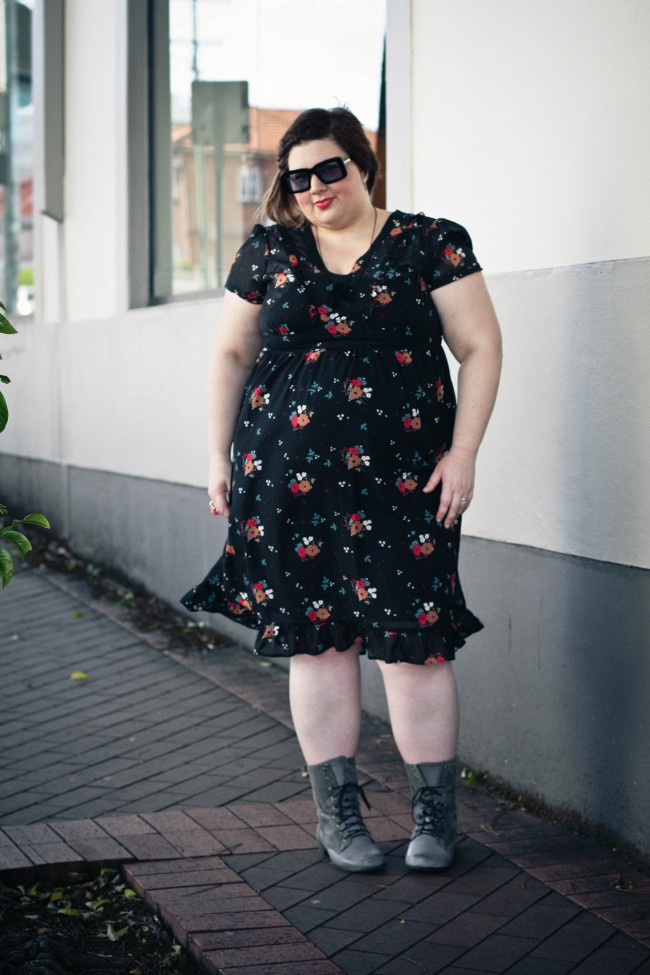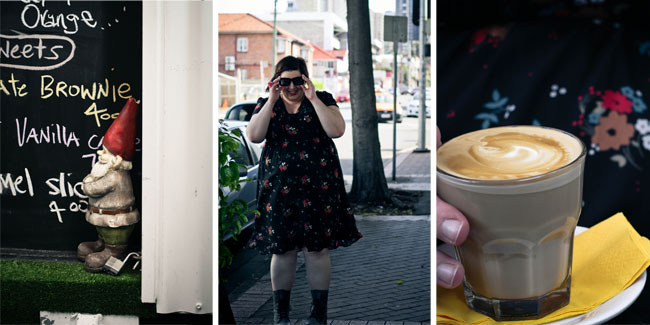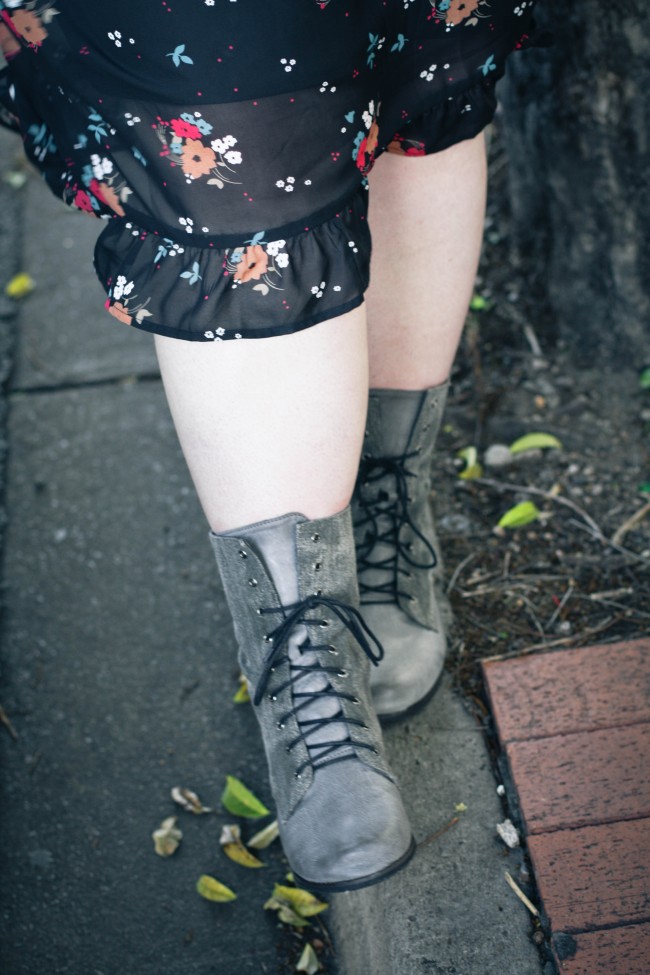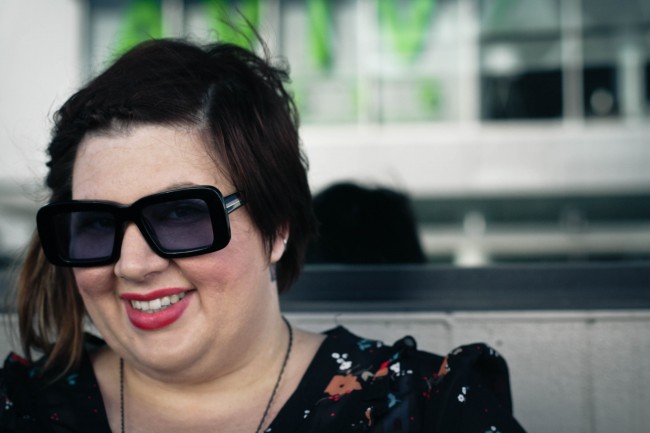 Of course, I wore clothes. After weeks of rain and storms Brisbane has certainly turned on the sun-beams and I suspect we shall not escape any of the cloying humidity even if summer is full of wet weather and flooding as everyone is worried about. Today was a little bit steamy and it makes me think I need more clothes that aren't black… but I love black. I am feeling the need for more sundresses to wear with my boots, because the stompy fashions from the '90s are very comforting right now.
As much as I like my shorter hair, growing out my fringe is really frustrating. I don't like having hair in my face so I've been playing with ways of keeping it off my face. Today I managed to pull off a messy braid along the front, I am very pleased with my efforts!
Dress: Second hand from Sonya's sister.
Boots: Evans
Necklace: moi
Sunglasses: Karen Walker