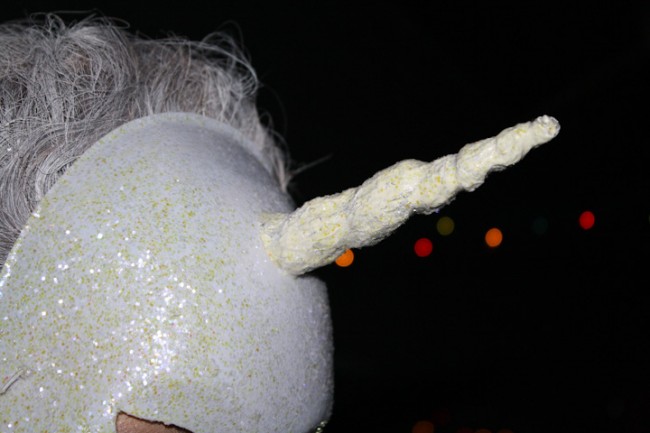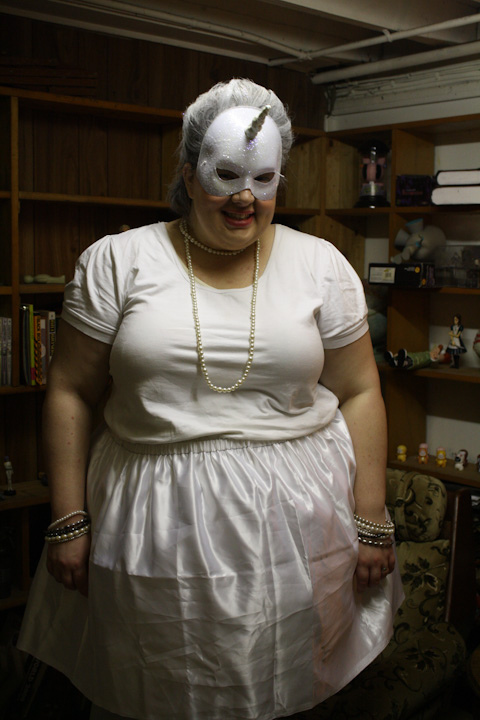 I was a unicorn. An inappropriate unicorn, drinking wine out of plastic cups and quoting Jay Z lyrics at inopportune times! This was the first time I've ever really dressed up for Halloween because it's not really a thing in Australia, but my friend Heather organised a huge party so I thought I should put in some effort.
[Warning: There is an animated gif down below!]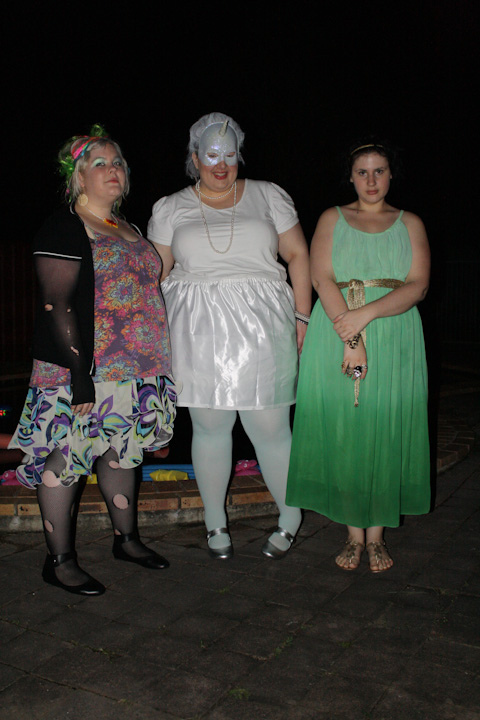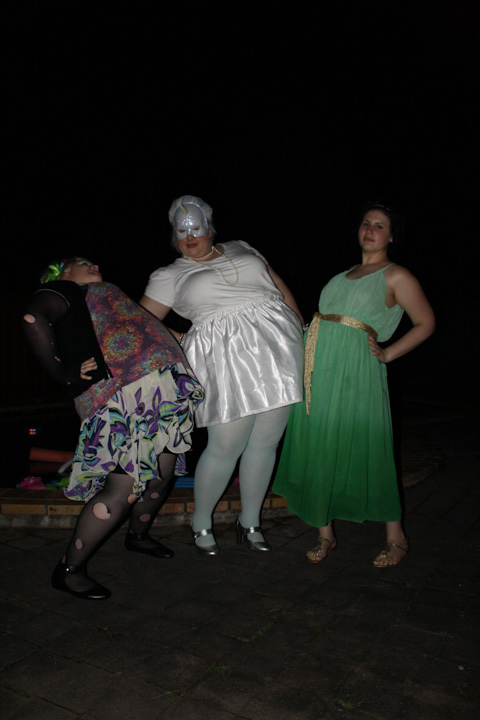 The lovely Zoe and Sonya also attended as Delirium and Medusa and of course we couldn't let an opportunity to Awkward Lean pass us by.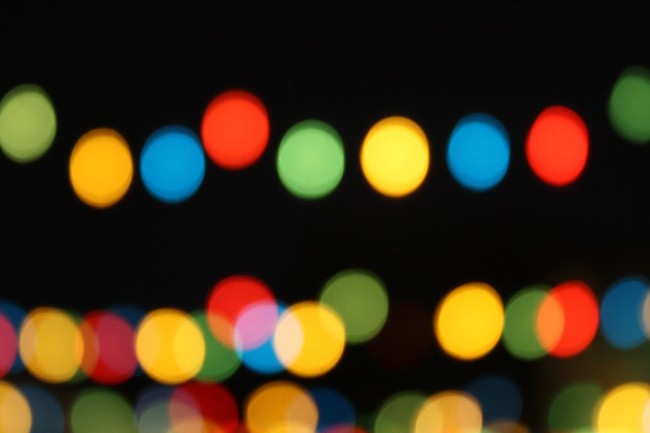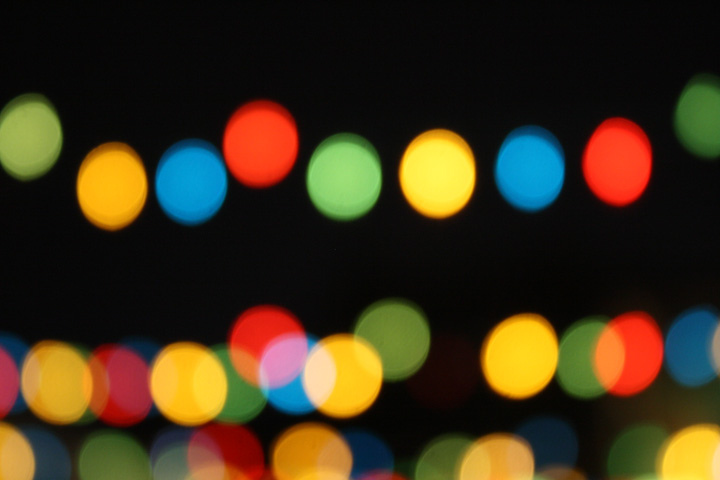 Nick was on photo duties and figured out how to photograph bokeh… oh no, A MONSTER HAS BEEN MADE!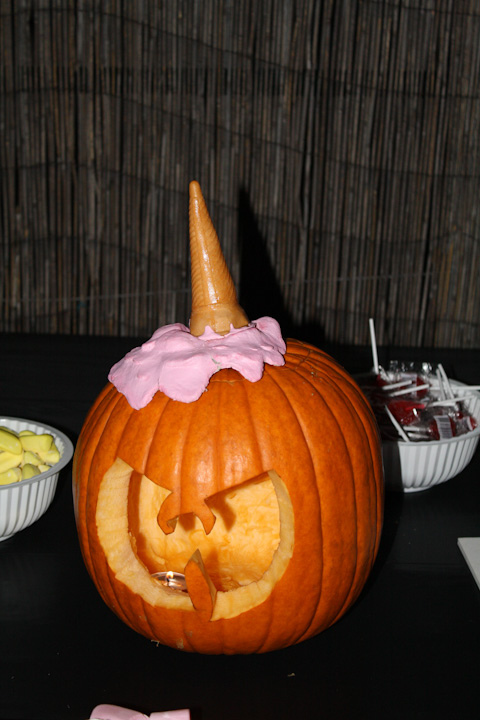 The ice cream cone was the headpiece I made for Nick, who went as Ralph Wiggins. Unfortunately I used the wrong glue and the ice cream detached from the headband. Sad story :(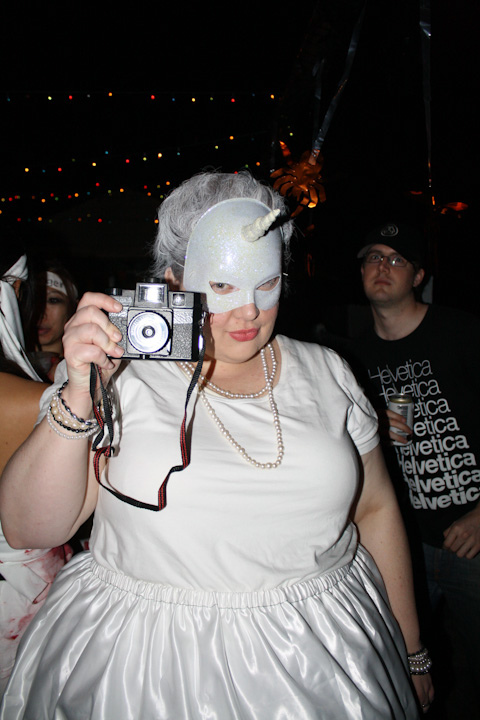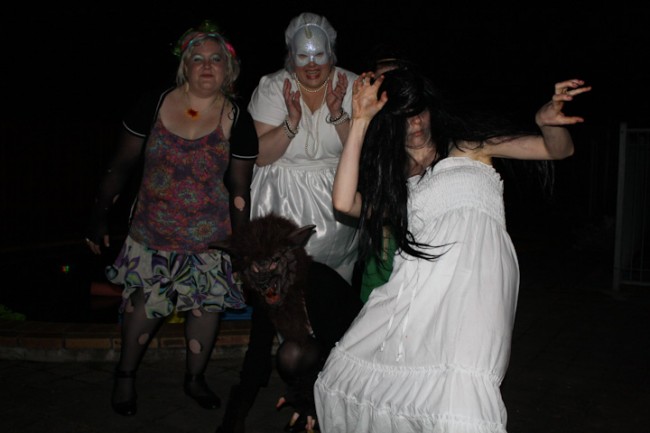 It wouldn't be a proper party if no one ever photobombed. I looove the second photo just because the werewolf and Grudge costumes were so freaky!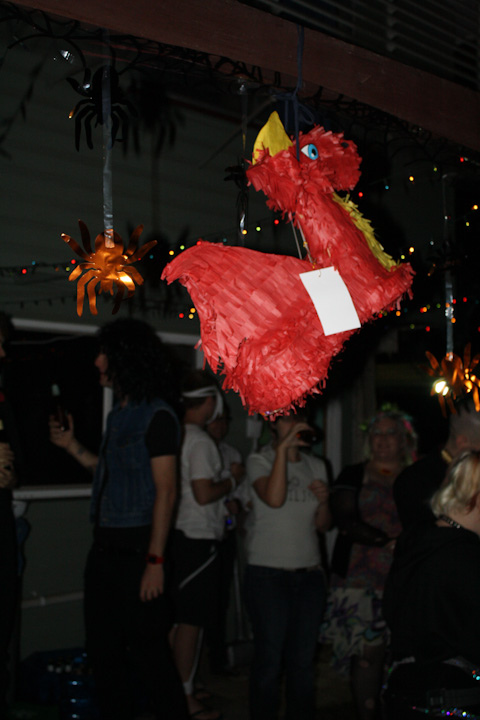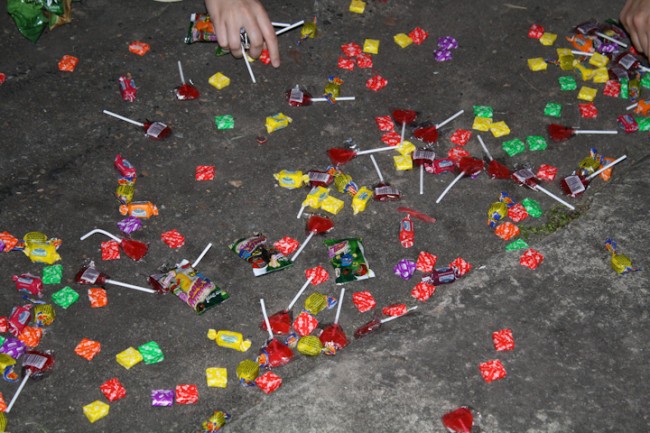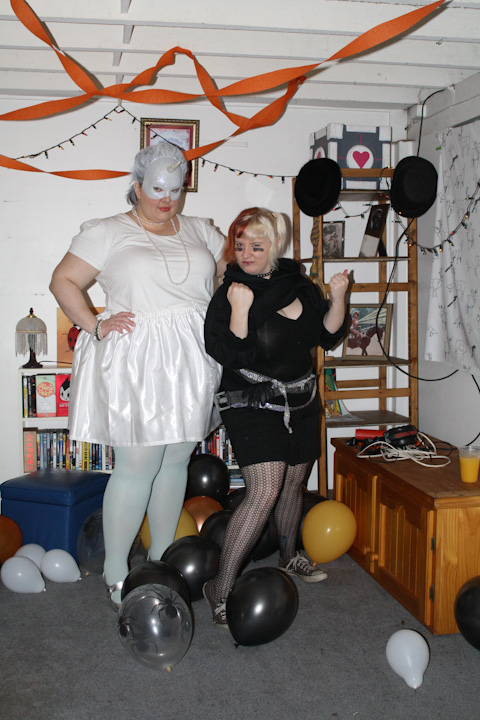 Thank you Heather (as Roxie Richter from Scott Pilgrim) for a great party! I think we look like kick ass superheroes here :D
My costume details:
White shirt: City Chic
Petticoat: Wedding Checklist on ebay
Skirt: DIY
Tights: We Love Colors
Shoes: Evans
Mask: DIY
Hairspray: Cinta Intense Colour Hair Spray