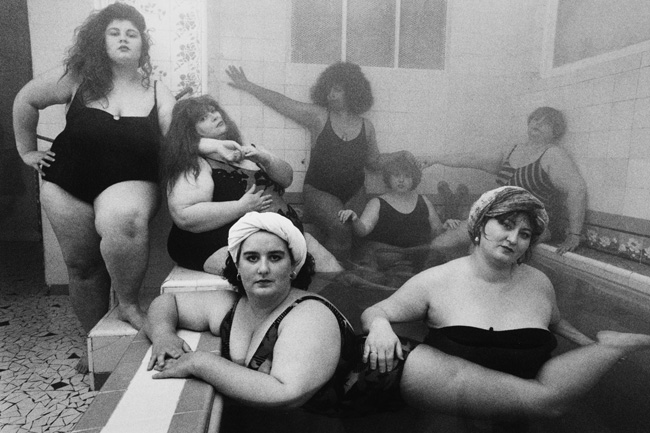 I always love coming across this photo, Club Allegro Fortissimo by William Klein. From my years of musical training (cough, makes me sound more knowledgeable than I actually am!) I think that translates to Club Fast and Loud, which is badass. I have been busy/ overwhelmed in the past month and haven't organised another Aquaporko in Brisbane, but this needs to happen again and soon! Why am I so terrible at organising things, uhhh!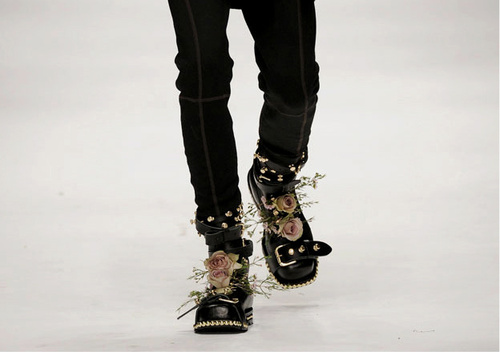 Boots and flowers totally go together, yes?! I am sensing a strange urgency to acquire a pair of stompy black boots and put fake flowers all over them. Reminds me of this post on Outsapop, I'm loving all the foot accessories!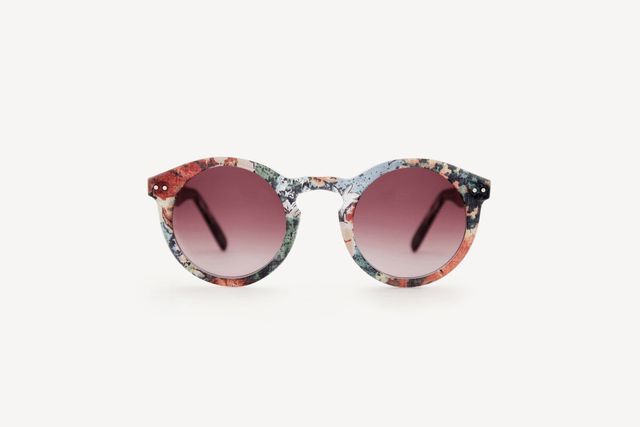 HELLO floral sunnies, get on my face. Janz & Cooper's online shop is still under construction, and I have a feeling I wouldn't be able to afford these anyway, but I looooove them so much.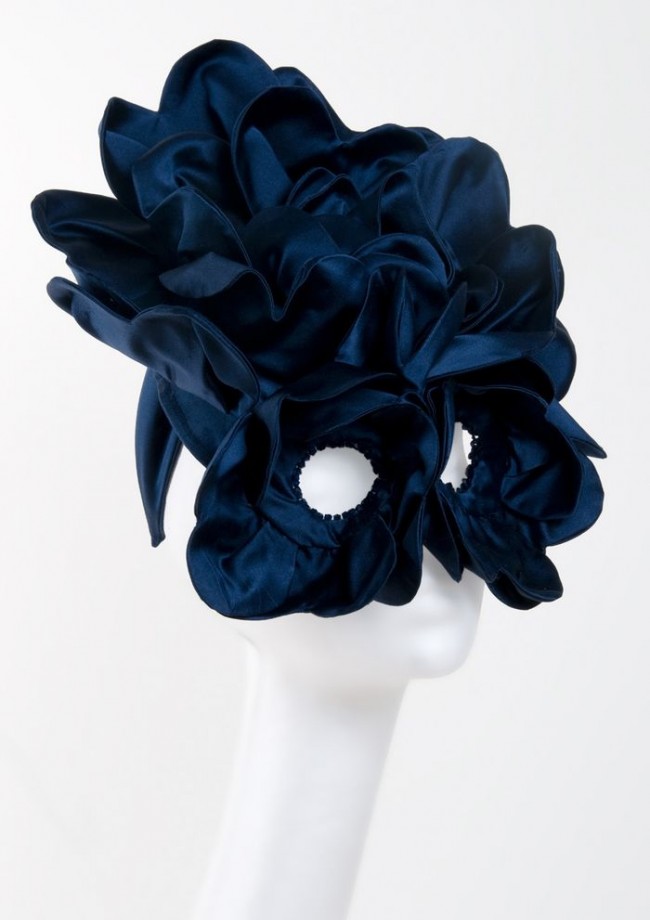 Camille Roman's Le Tour De Force label is full of stunning pieces with clever and intricate fabric manipulation, and her latest headpieces are gorgeous. I like this piece because it performs dual functions as a mask and fascinator. Perfect for the Spring Racing season in Melbourne when you drink a bit too much and need some kind of disguise to get you home unrecognised…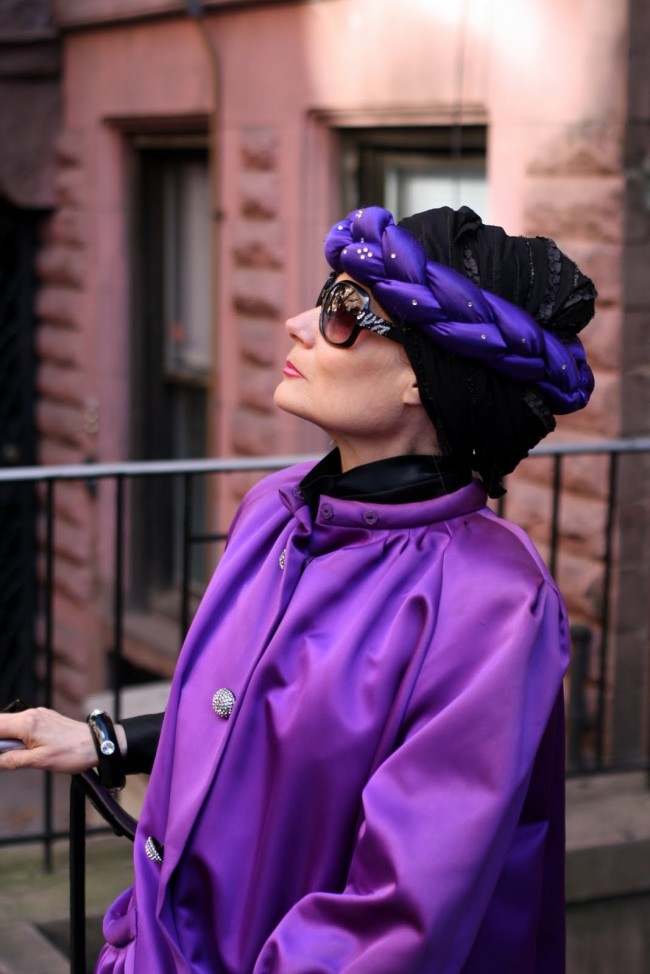 The fabulous Marcia, as photographed by Advanced Style, is a perfect style role model. I need swathes of purple and big sunnies and head wraps like stat! That purple is beyond royal, my eyes enjoy it very much. :D
---
---