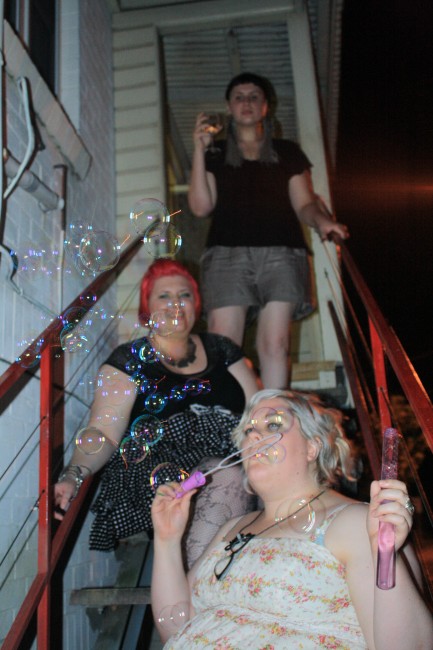 Happy New Year!
This was possibly the lowest key NYE of my adult life, and it was nice to spend it with close friends. I can't drink at the moment because of my medication so it was super super low key, but I still woke up late this morning (thanks meds that make me feel like a sloth!!)
We spent the evening chatting and blowing bubbles and eating cheese! Best!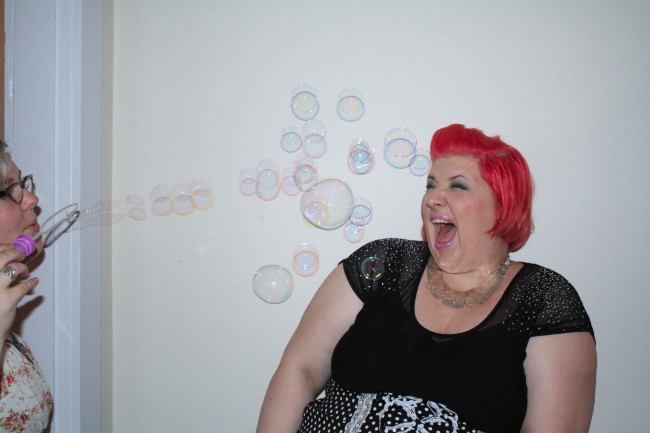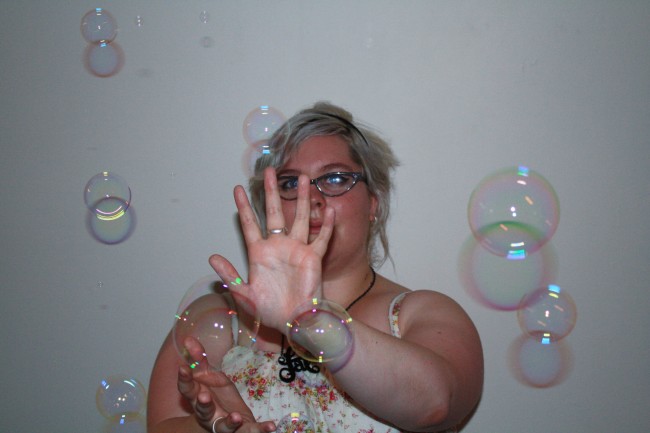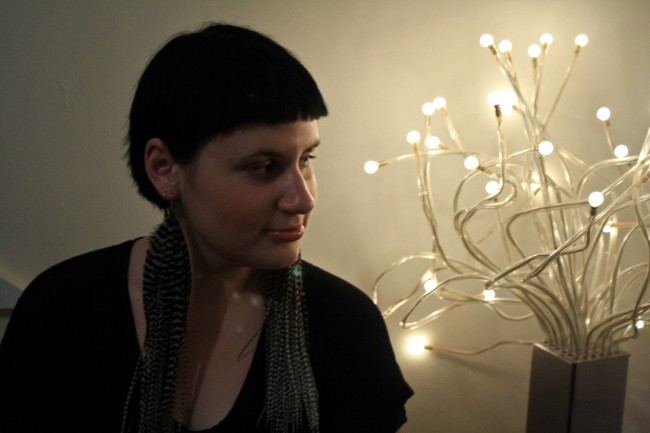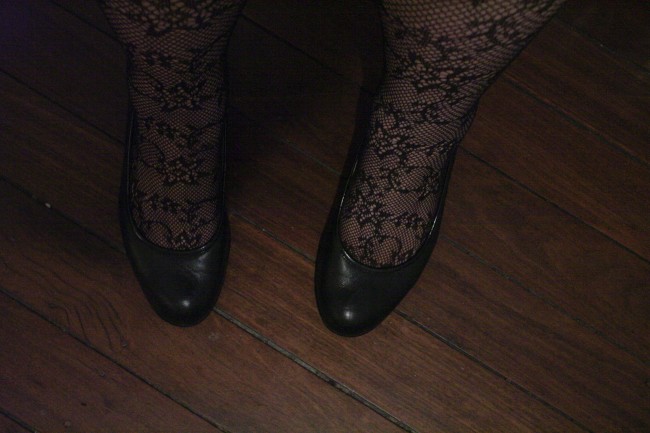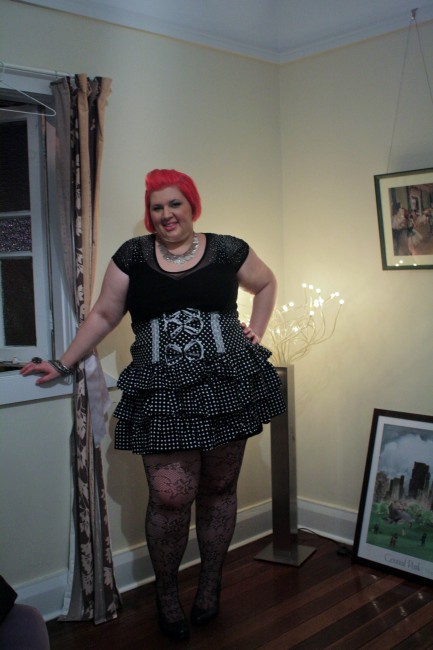 And here is the fantastic skirt Zoe bought for my birthday from Cupcake + Cuddlebunny! I totally got fanced up because I'd bought the dress (worn as a top) on sale and thought it was perfectly fancy for NYE and when Zoe gave me the skirt I was so excited I had to put it on!
Dress (worn as a top) – City Chic
Skirt – Cupcake + Cuddlebunny
Tights- Evans
Shoes – Softspot
Necklace – birthday gift from my aunty
Rings and bracelets – City Chic
If you'd like to see what Sonya and Zoe are wearing, head over to Australian Fatshion.
I hope your NYE was great and that your 2011 kicks off with awesomeness.