Fa(t)shion February is rolling along and there's only four more days left! I wonder how many more outfit photos I can cram in? We're going on a boat trip on Saturday and there will likely be lots of outfit photos of lovely people in togs :D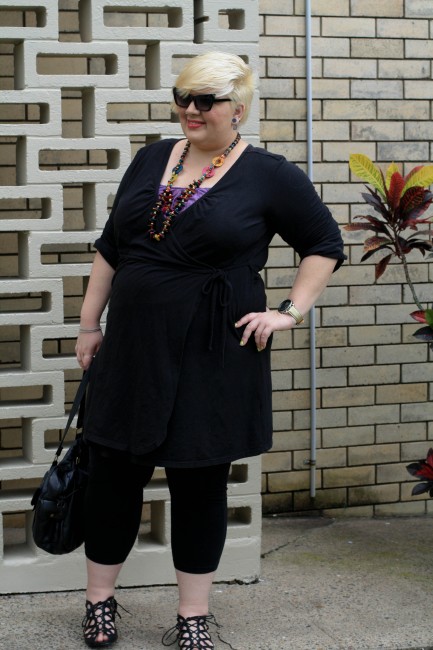 Today I went to the doctor. I go every week because we're still working out the best way to proceed with my anxiety and sleep problems. Before my current doctor this would be really traumatic and I'd do my best to avoid it, but now with Super Awesome Dr C it's a little point of regularity and structure in a period where I am feeling unstructured and all over the place.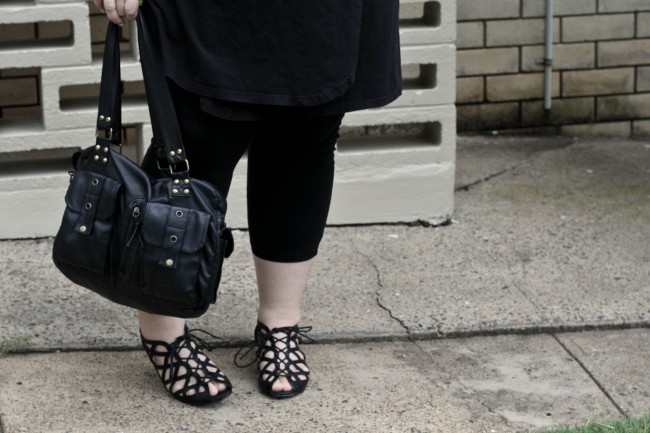 I still really really like my new shoes. They are comfy too.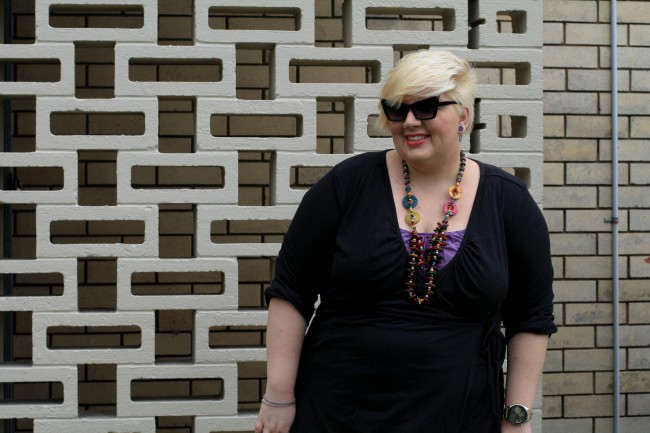 I don't wear these sunglasses out often and it's a shame. I sometimes feel like I'm possibly too old to wear such faddish things, but then I turn around and frown at that sort of thinking. I'm an adult and I can wear whatever the hell I want!
Wrap dress: Love Forever from Myer
Camisole: a gift from my Mum
Leggings: Kmart
Shoes: Spendless Shoes
Necklace: a gift from my Auntie
Sunglasses: Paola Loves To Shop
Bag: Dangerfield.