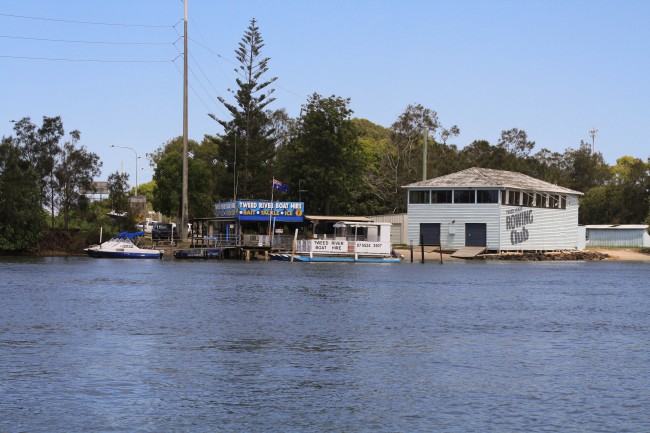 Yesterday I headed out with 7 friends on a BBQ boat adventure! Nick really loves the whole BBQ boat thing and organised a day out on the Tweed River. We are so fortunate to have so much great stuff near where we live – even though the Tweed is technically over the border in NSW, it only takes about an hour and a half to drive there.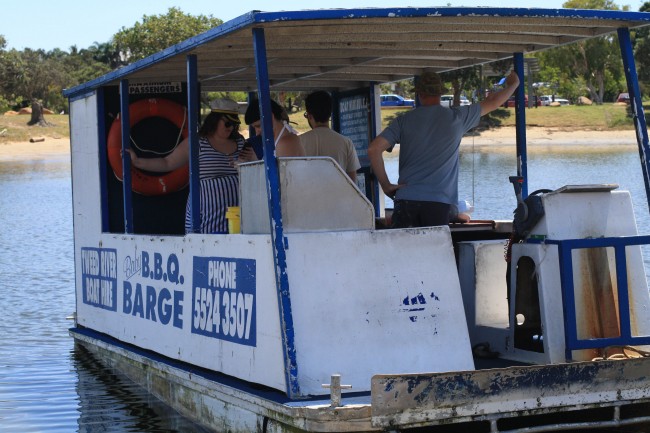 While swimming with fish freak me out a little bit, I enjoyed the hell out of our day of frolicking, barbequeing and puttering around the river on a very tiny platform with a rather pathetic engine! Other BBQ boats were overtaking us with ease and we were forced to relax and enjoy the serenity.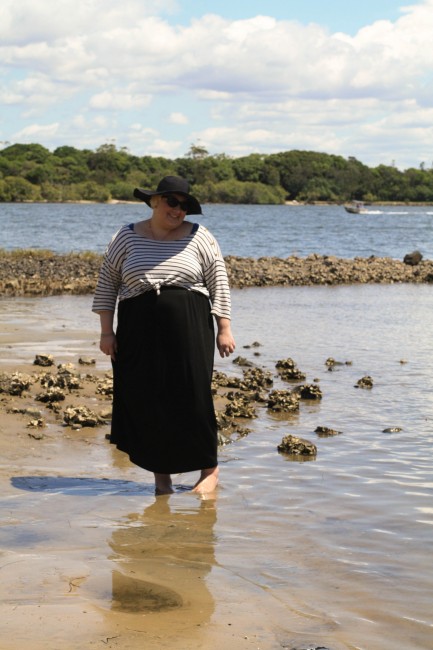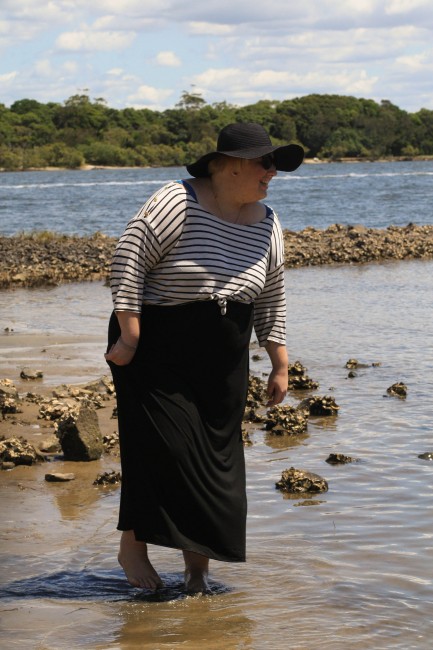 I wanted to wear something comfortable, with a fair degree of coverage (the sun in Australia is VICIOUS) that was easy to take off and put back on again. I still got sunburnt though. That's the thing about Queensland and Northern NSW – REMAIN VIGILANT! We did however break the rules and swim in the middle of the day, eep.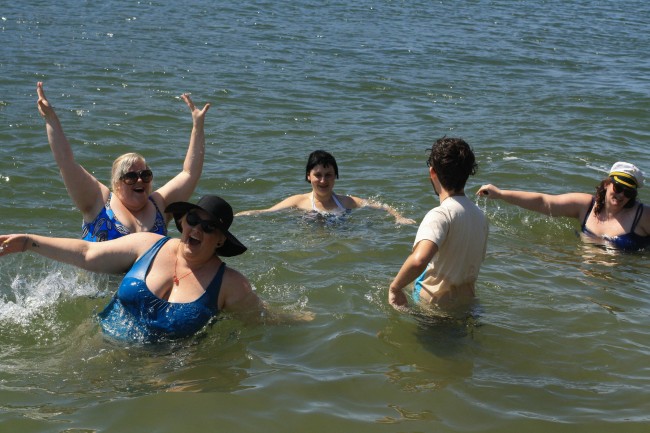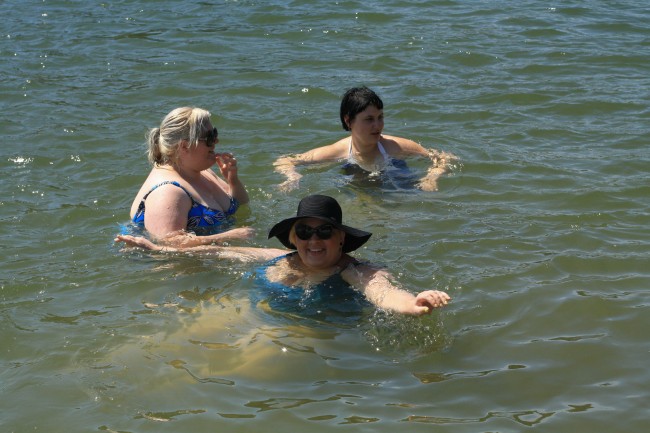 After lunch we found an excellent swimming spot (even if there were lots of tiny fishies, eeeek) and frolicked around like mermaid ballerinas. It was an excellent day, but I need twenty aloe vera plants to fashion a soothing cape because my back and shoulders are BURNING UP!
T-shirt: New Look
Skirt: Made by me
Hat: Seafolly
Sunnies: Witchery
Togs: Ezibuy