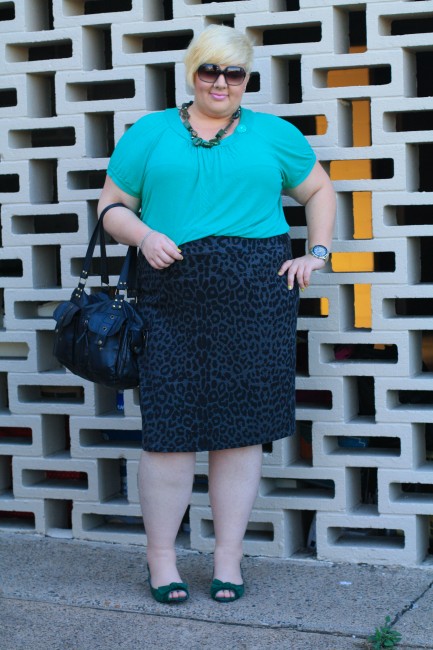 Today I am very red across my shoulders and back and I decided to wear green, referencing colour theory as red and green are complementary colours. Actually, I wore a sports bra because I thought it'd hurt my sore skin less and I needed a t-shirt that would cover it and the only t-shirt I could find with a high neckline was this one. The bra ended up hurting anyway but I got to wear a pair of shoes a friend gave me a while ago.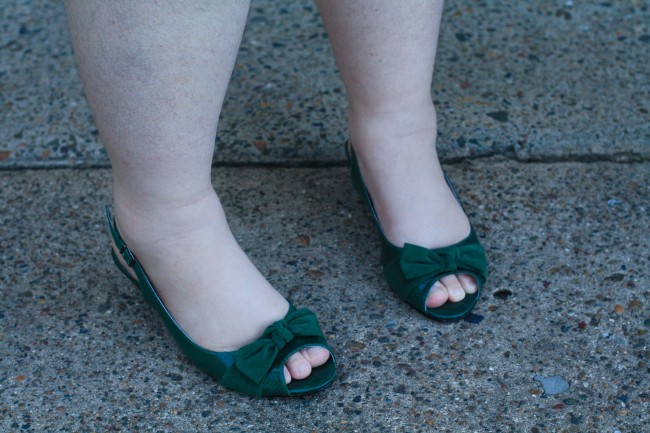 See? Cute. It ended up being a pretty business casual sort of outfit but dinner with the family is serious business (haha, hi Mum!)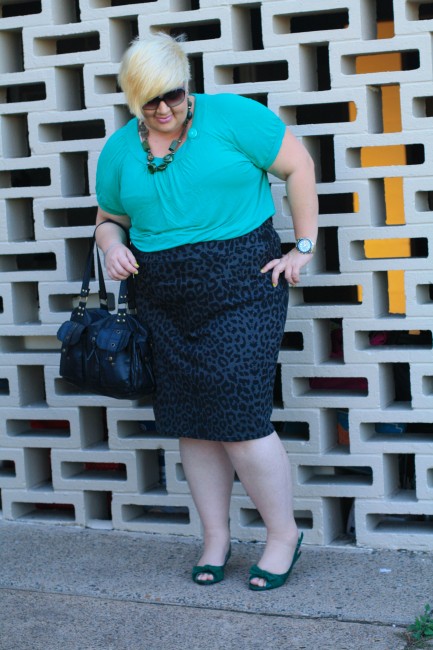 I just wanted to include this photo because I thought it was cute. Sue me.
T-shirt: Target
Skirt: Yours Clothing
Shoes: Evans
Necklace: Gift
Bag: Dangerfield
Sunnies: Valley market vendor