Black rules my wardrobe. I've ended up wearing it for the last decade because that's what plus size clothes are available in over here in Australia. The other week I walked through Target and there were four double racks of black pants in the plus size section. That is frankly ridiculous.
For a long time black didn't bother me much, in fact I rather liked dressing in black because it was dramatic, easy and hid my unladylike perspiration (passed down via genetic blessing from my grandmother.) My mother, I remember, was always suggesting I wear a bit of colour. There simply wasn't much colour out there, but I bought bright pink shoes and made my uniform hot pink and black for a little while!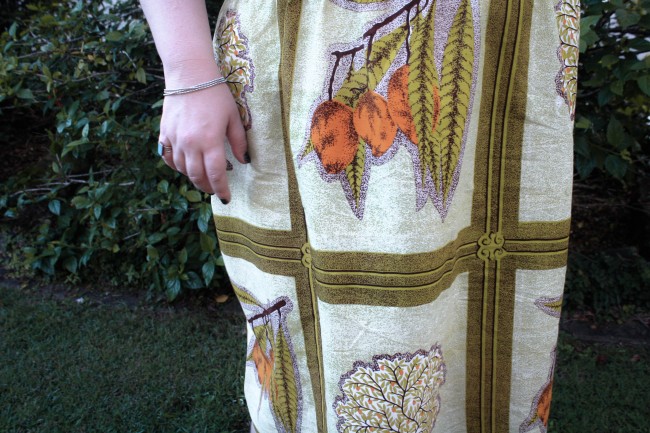 In the last few years I've seen some fantastical colour-clashing eye-busting super fancy outfits on bloggers and envied their ability to wear colour. Shopping online, I have access to a fair bit of colour but I still stick to black. So on my recent sewing jaunt I stopped when I came to a bit of fabric Mum bought while living in Nigeria. I've always liked it but never known what to make with it. The print features huge repeated frames with mango fruit and trees in a green and orange colourway. I never wear green or orange but the other day I wanted to start thinking about it… by finally making this vintage fabric into a skirt.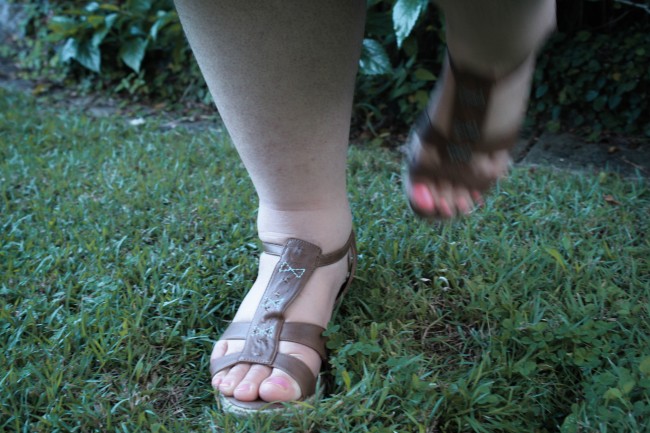 Also important in this venture into colour: neutral shoes. Most of my shoes are black, and while you can get away with pairing them with bright colours I felt like I needed something a bit more neutral when I wanted to wear muted or pastel colours. I got these from New Look and they came with a tonne of beading which I promptly unpicked. This is an embellishment free zone.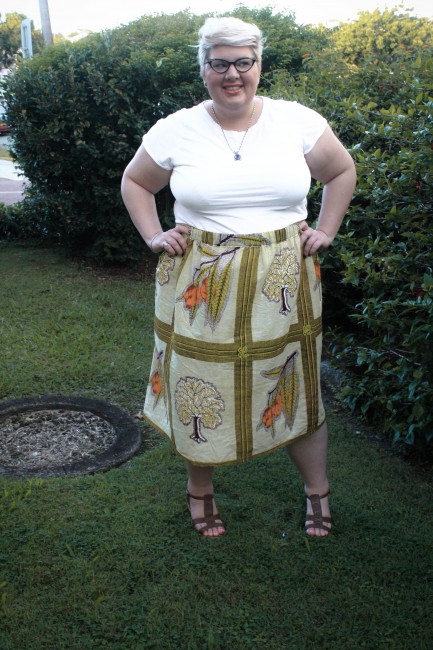 This is what I came up with. Had I a blazer with a strong shoulder and print I'd wear it as well. I've seen many Afrocentric fashionistas wearing the most incredible prints together but I am a white lady from Australia with very little confidence when straying too far from my style comfort zones. And yeah, um, that's not my culture and I feel a bit wrong about waltzing in and scooping up all the delicious fabrics for my lily-white self.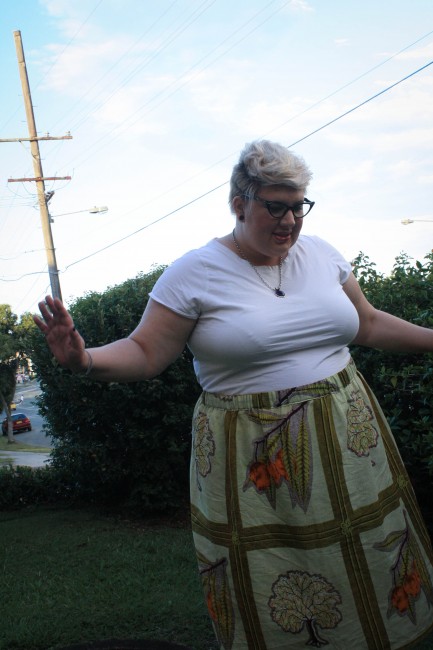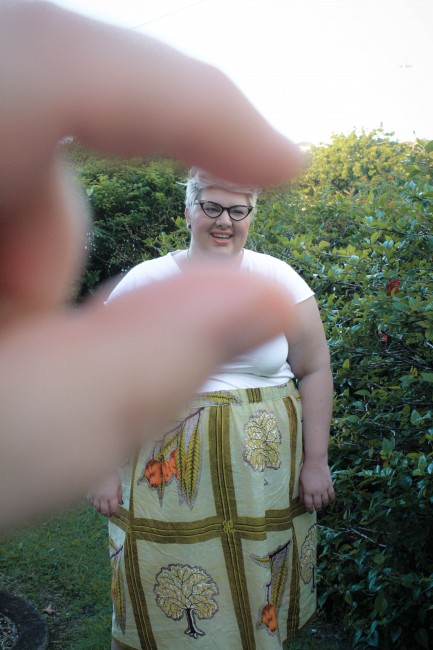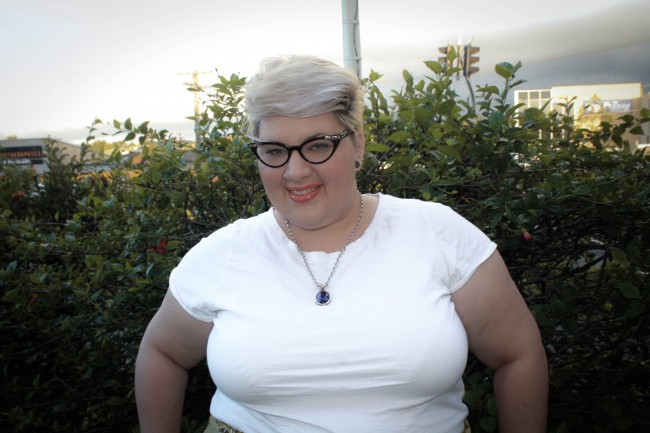 I love the look of glasses a lot. I bought these and another pair from Giant Vintage and they are very cheap quality but look orright, eh?
T-shirt: Yours Clothing
Skirt: Made by me
Shoes: New Look
Glasses: Giant Vintage
I have a little bit of shameless self promotion to append to this post, yep.
If you're on my site you might see two badges on the right hand side begging for your vote in the
Cosmopolitan Fun Fearless Female awards
and the
Best Australian Blogs Competition
. I would really appreciate any votes you can throw my way!
(Just a note – the Cosmo comp requires you to vote for every category and enter a draw for sanitary products at the end.)
Cheers!