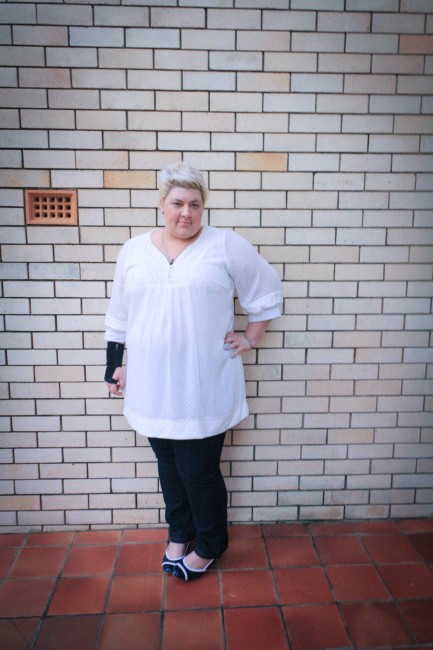 Sonya told me the other week that she thought white suited me, so this outfit is dedicated to her! I don't typically wear a lot of white as it is a colour prone to showing exactly everything I spill and smear all over it. As I'm recently more clumsy thanks to Graves Disease, I thought I'd be tempting any number of messes by wearing this white tunic out to the endocrinologist but surprisingly my whites remained white even after having lunch at Lady Marmalade!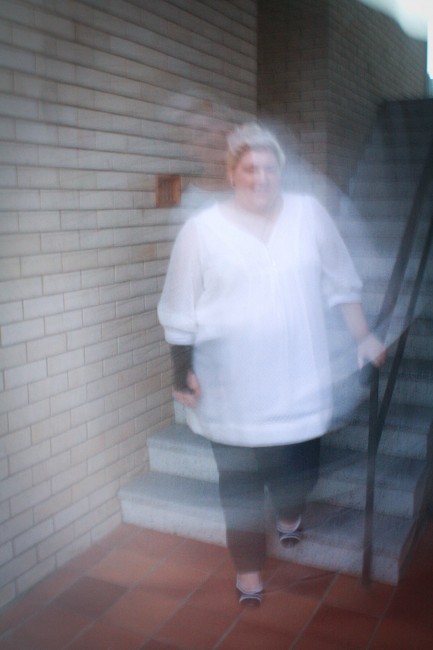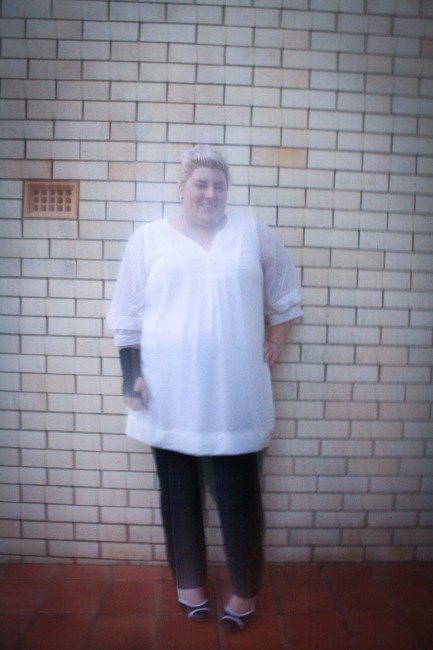 I had to wait for my darling photographer to come home and document this outfit in the dwindling light so here's some bonus ghostly photo action.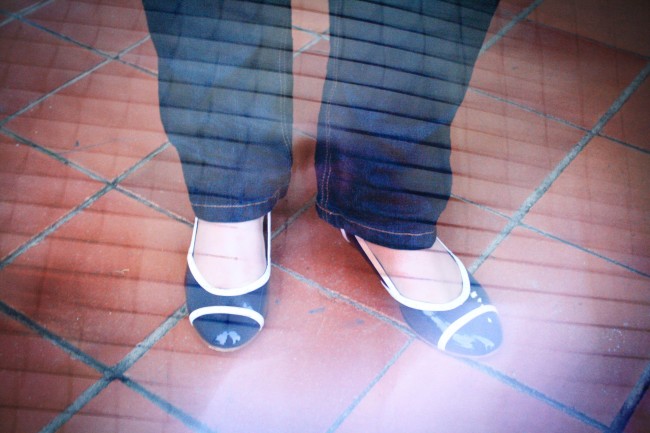 I got to wear my newish shoes out today too! They're from Evans, one of the only places I can get cheap wide fitting shoes. The fit is almost a little too long and wide for me; I have a feeling their shoes run a bit big because New Look wide fitting shoes certainly aren't too big on me at all, and are in fact not very wide.
Top: Target
Jeans: New Look
Shoes: Evans
Wrist brace: Terry White Chemist