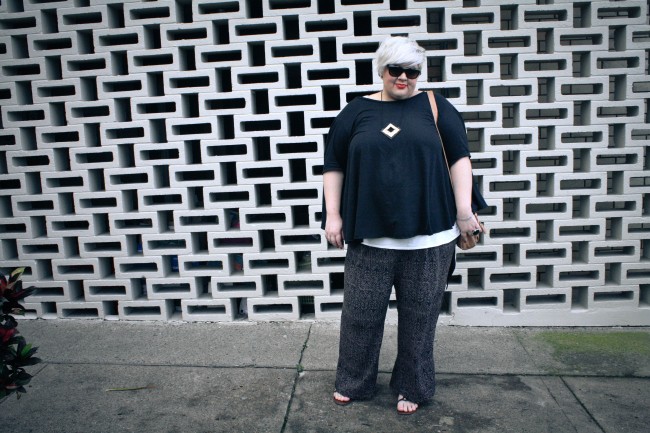 Today I dressed appropriately for a date with famously delicious brownies from Dello Mano. One of my friends has been raving about these brownies for months and today managed to drag a few of us over to Breakfast Creek to finally try them.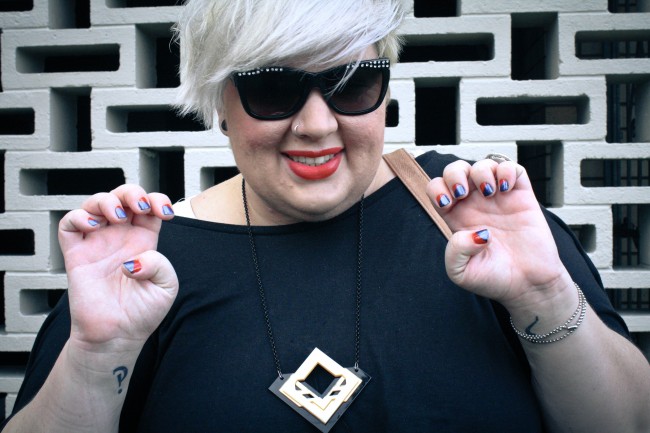 Here are my nails, they don't really go with my black and brown outfit so I put on some red lipstick to tie things together. My nails are very short at the moment because they are so weak from my overactive thyroid, I hope they get stronger soon! I'm taking a supplement that's supposed to help and it's got silica and a bunch of other things that supposedly strengthen nails. FINGERS CROSSED!
Black top: Evans
White top: Asos
Pants: Evans
Sandals: Evans
Necklace: Lola and Bailey
Ring: City Chic
Bag: New Look
Sunglasses: Giant Vintage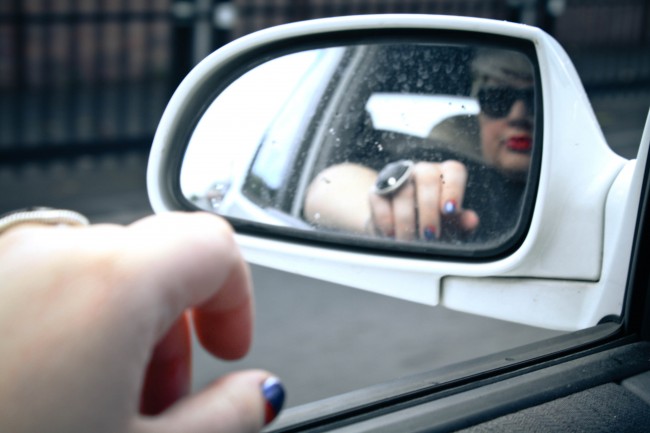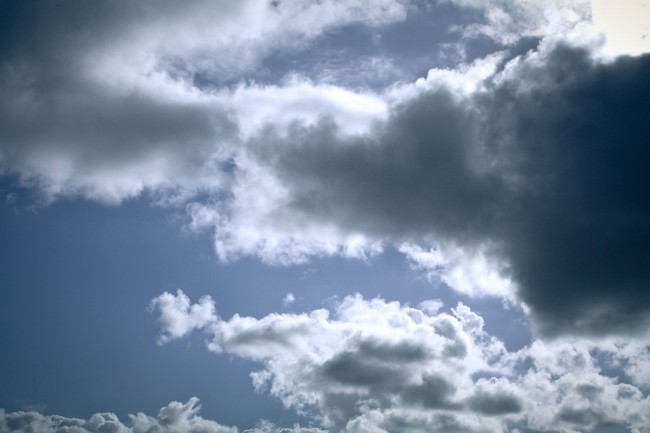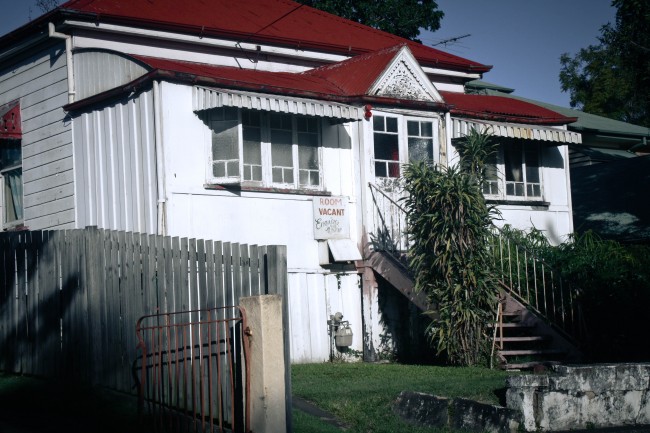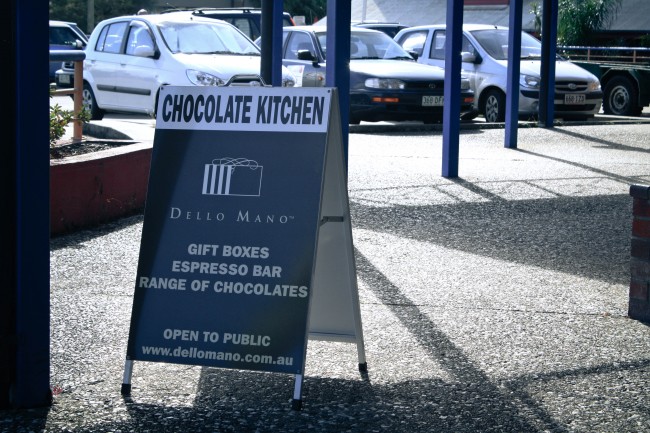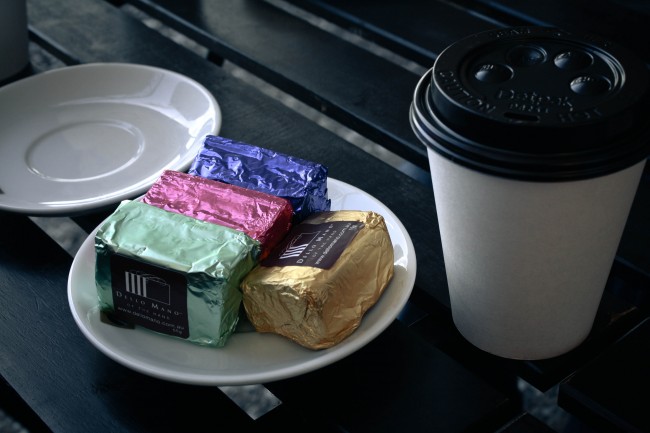 The brownies at Dello Mano are very, very, very good. Even Ashton Kutcher thinks so, having ordered a bunch from Paris. What!? Nick and I tried the Belgian chocolate, Coconut and Lime, Peanut Butter and Honey Macadamia brownies.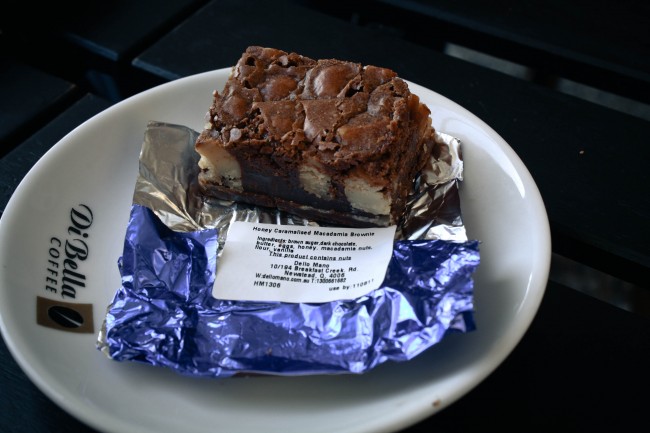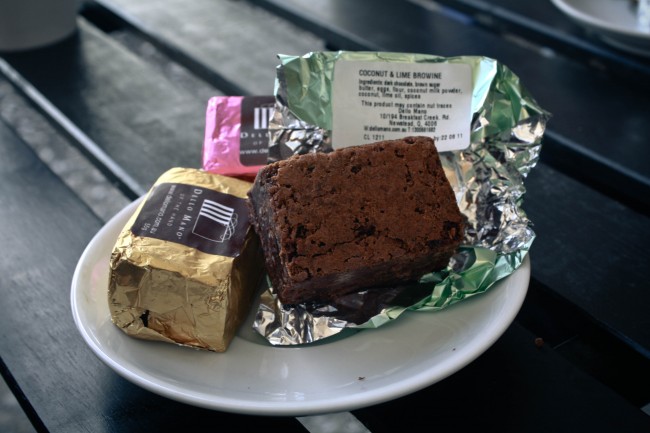 My favourite brownie was the Coconut and Lime. In the last year I've become the biggest lime fan, and these smell SO limey! They aren't as thick and muddy as the macadamia brownies, but the taste is divine.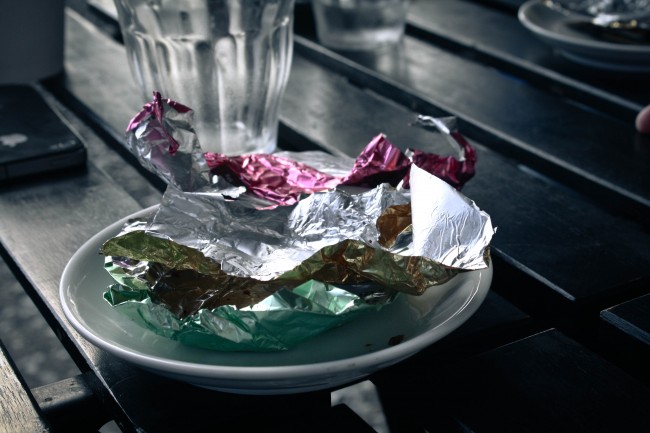 We left very satisfied, Dello Mano really hit the brownie spot. I don't think I'm going to bother making them myself any more after having these!