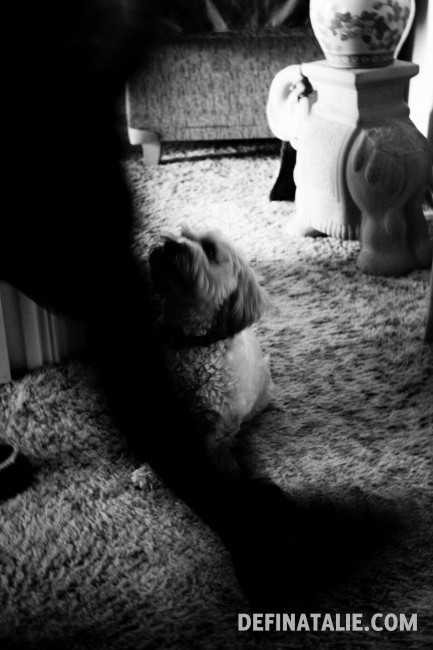 Sometimes a super-heroine blogger gets approached by clothing companies to review items, and The Porcine Protector recently received such an item from No Xceptions. After moving headquarters and recruiting a new sidekick, TPP emerged from her clandestine cover to show off her new bit of kit, a black dipped hem jacket.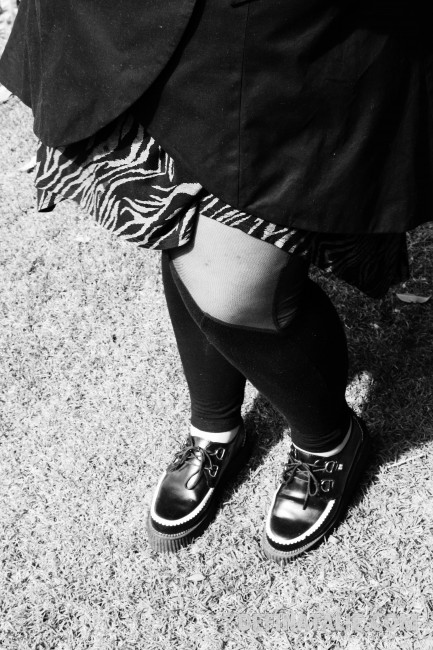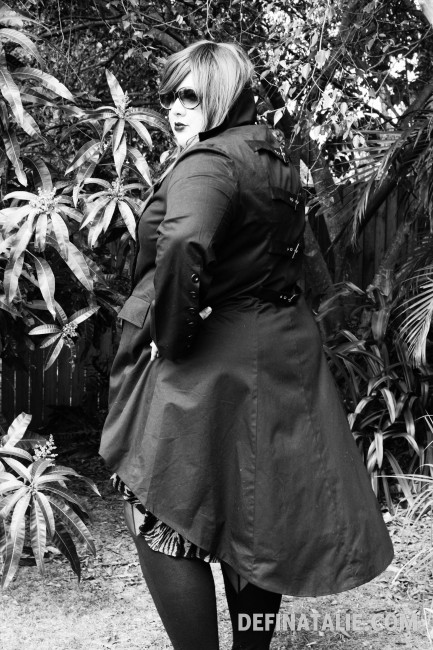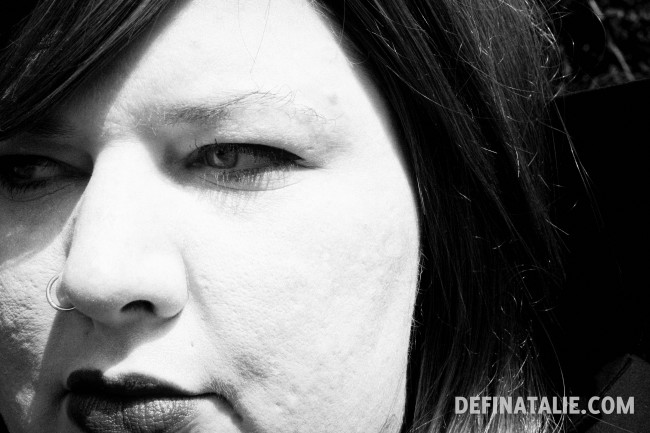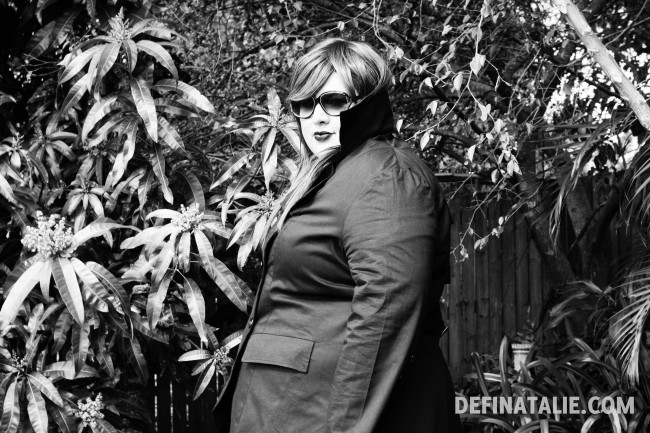 No Xceptions lists this as a Punk Gothic Jacket however TPP preferred to think of it as more of a dark heroine trench-coat with handy leg room for fighting fat stigma and discrimination and a large collar to protect her identity. The jacket is double breasted, has two pockets for storing donuts and other super-hero paraphernalia, and buckles up the back for that badass vibe.
The brand on the tag is Chicstar and the fabric is 100% cotton. The jacket is fully lined and all the buckles on the back are adjustable. Her Porcineness found that the cotton wrinkled too willingly and required frequent ironing, an inconvenience for her considering she has no butler to take care of such things. The construction and quality is great however TPP insists that you pay attention to the sizing chart, because she had to go up to a size 28 (the largest size) in order for this garment to fit her shoulders and even then it was too snug. Our chubby champion is of the opinion that those with larger arms and shoulders size up.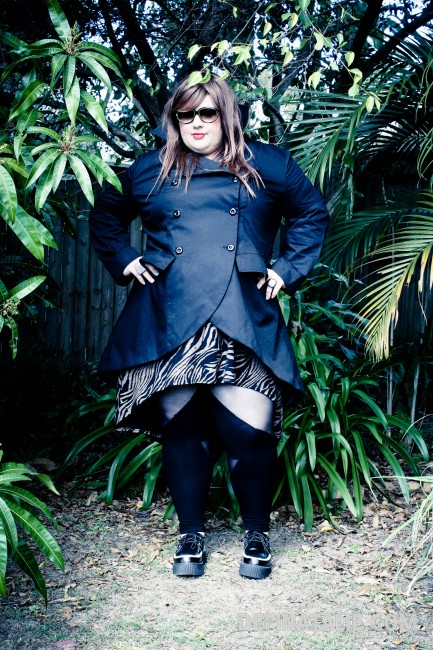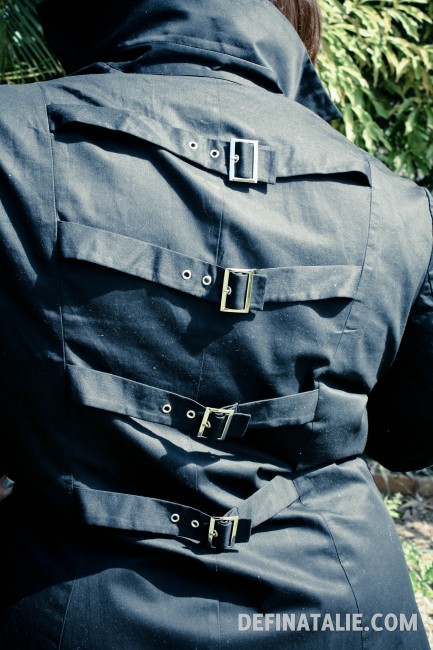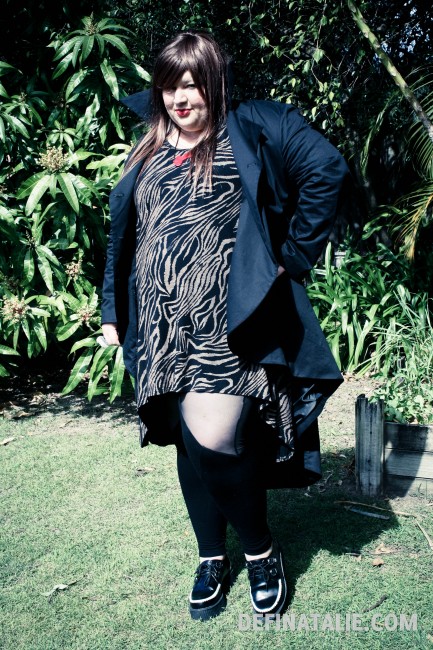 This jacket from No Xceptions looks awesome and inspires fear and respect but The Porcine Protector thinks she requires one in black leather. Is that possible? CHEERS!
TPP WEARS:
Jacket: Chicstar from No Xceptions
Dress: Yours Clothing
Leggings: Asos Curve
Shoes: TUK
Necklace: Made by me
Sunglasses: Giant Vintage
Wig: ebay