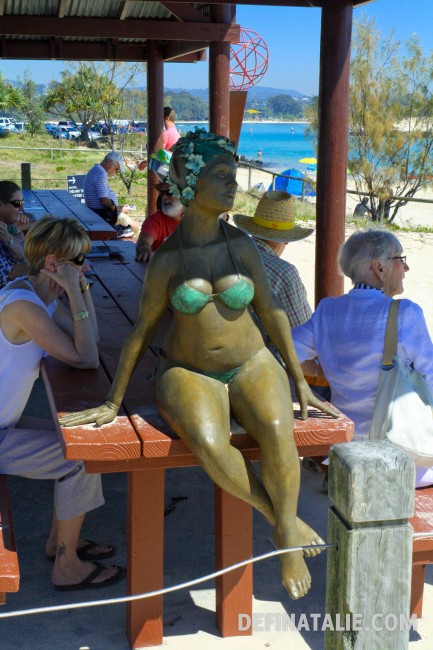 The Swell Sculpture Festival at Currumbin Beach has been showing for the last fortnight but we only got out to catch it yesterday morning, before it closes today. We took Miffy with us because there aren't many art events you can take your dog to! We are bestowing on her an education in the creative arts, primarily teaching her not to pee or poo near or on the art. We walked up and down the beach, stopping to look at sculptures and greet other art-loving dogs, and at the end of the walk we all sat down in the shade of a tree sipping our cool refreshments.
I wish I'd taken one of the booklets so I could have more information to accompany my photographs but please enjoy these snaps and my probably incorrect and uncultured descriptions. It was a super sunny, hot day and looks gorgeous in the photos but trust me, the sand was hot and the sweat was dripping!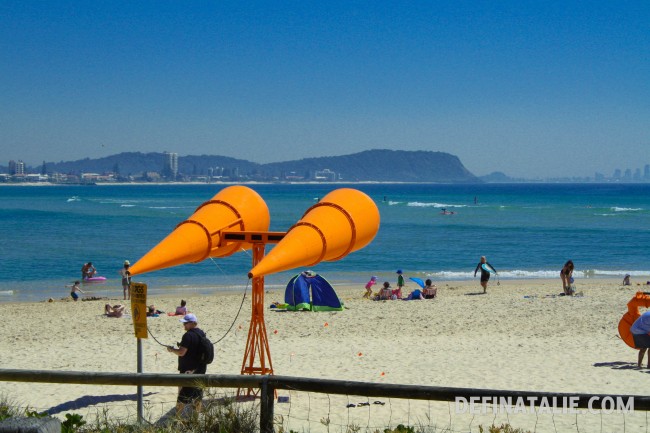 So many more photos are beyond the cut!