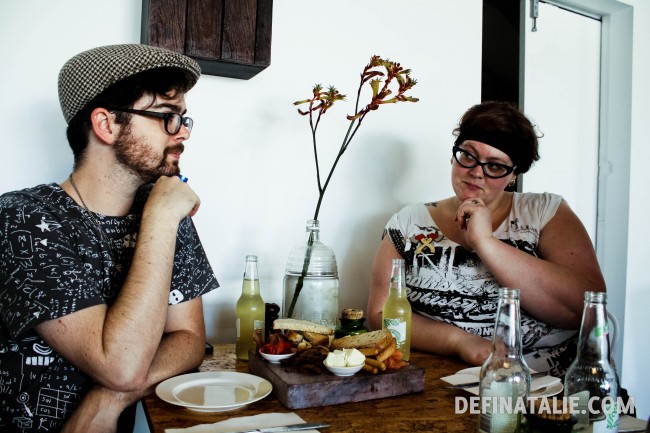 When my friends Pete and Mem came down for the weekend and asked where we should eat for lunch, the only cafe that sprung to my mind in my furious Gold Coast cafe review splurge was Elk Espresso at Broadbeach. There are lots of cafes down here, especially at Broadbeach, but finding one with a bit of character and charm has proven difficult. The report on Elk was that it was "hip" (I cringe to use the word, being decidedly unhip myself) with good coffee and tasty cakes. We would be the judge of that, ho ho!
Unknowingly Pete and Mem had been to Vintage Espresso, Elk's sibling cafe, that morning and had already instagrammed their amazing eats and drinks. Including a creme brulee milkshake. What a delicious surprise… until we found out that Elk had run out of ice cream. CURSES. So Nick had a milkshake with espresso and a can of condensed milk and was challenged by a staff member to finish it all, which of course he did. It was quite rich but it tasted like a Kopiko! I was a little disappointed at the lack of vegetarian options on the menu, being left with a vegetarian tart of the day which was thankfully very nice.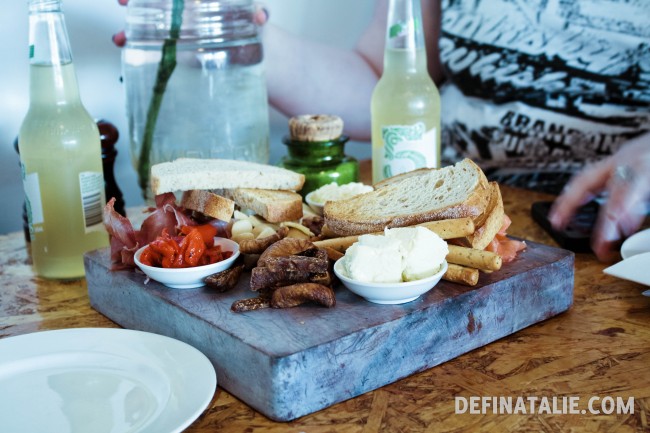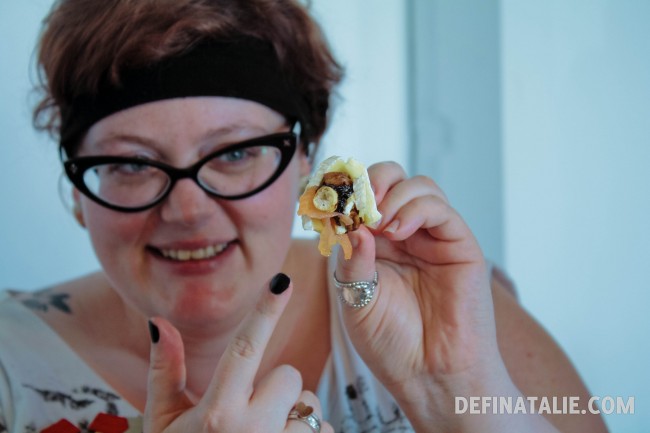 Obviously lots of fun was had with the sharing platter, a very good option if you like playing with your food!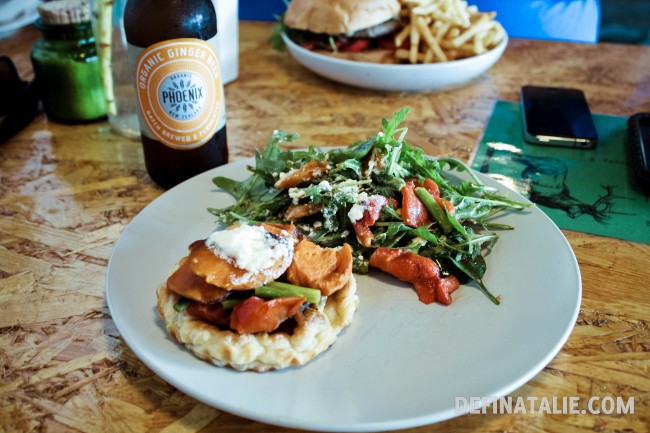 My tart and salad were great except for the huge amounts of capsicum infecting everything, plus the pastry was a pretty tough, as if it'd been frozen. I don't get the deal with organic soft drinks, but it was very nice until a fly landed in it.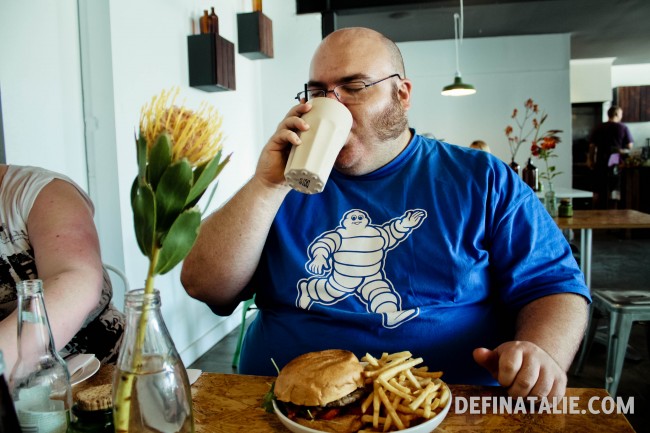 Nick's Michelin Man t-shirt is the best, is it not?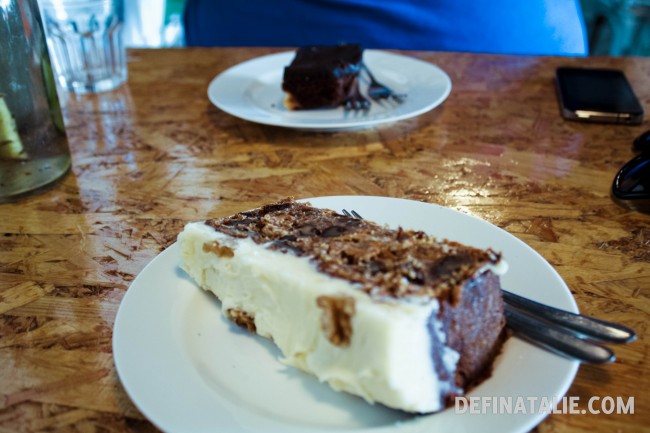 After hearing so much about the cakes, we had to try some! My carrot cake slice was so huge I had to take half home. It was full of rum or whisky, delish. Unfortunately I didn't have a cup of coffee to cast my judgement on, but I'm pretty sure we'll be going back.