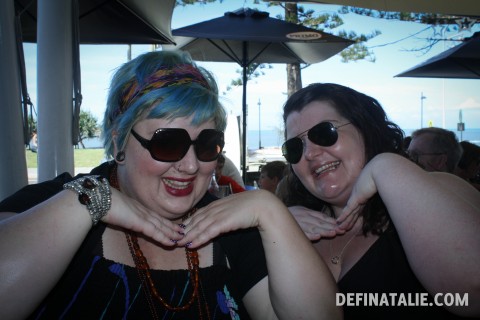 Last week we were in Brisbane and Erin was on the Sunshine Coast visiting her family so we took advantage of this and drove up to have lunch with her. We've known Erin through Twitter for a year or so and normally she lives far away in the magical land of Melbourne town, but fortunately like most Melbournians she is a Queensland export and thus we got to take our e-franship IRL.
Basically Erin is awesome and cute and we had lunch and cake and iced coffee whilst enjoying Mooloolaba's humidity and maximal tourist infestation. We then walked down to the rocks for dramatic photos because neither Nick or I thought to bring togs.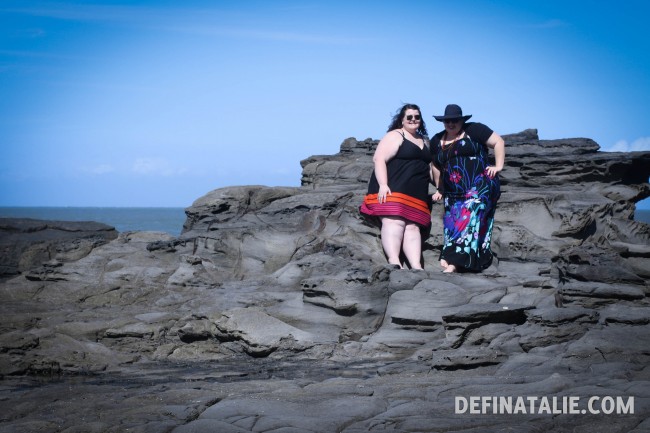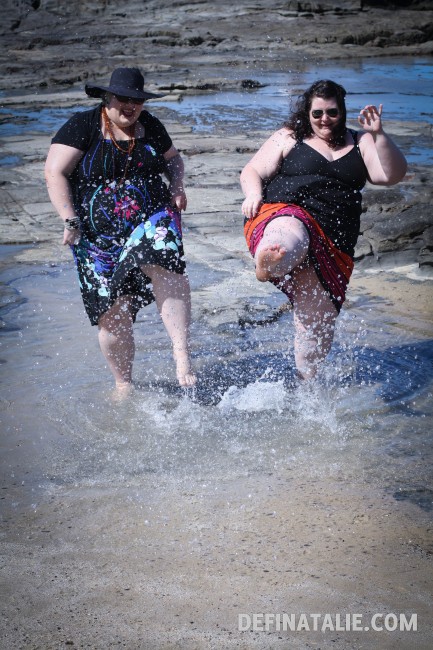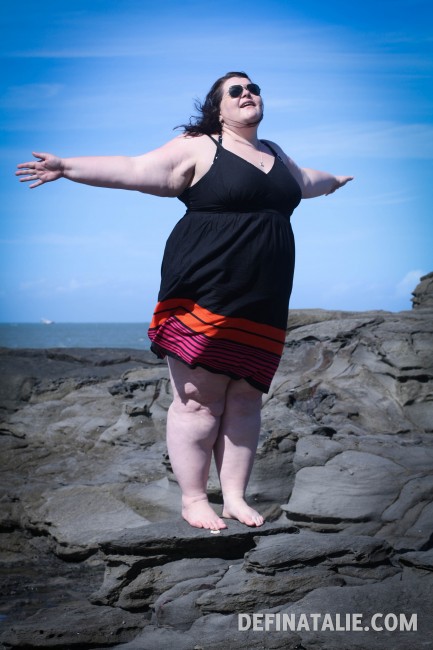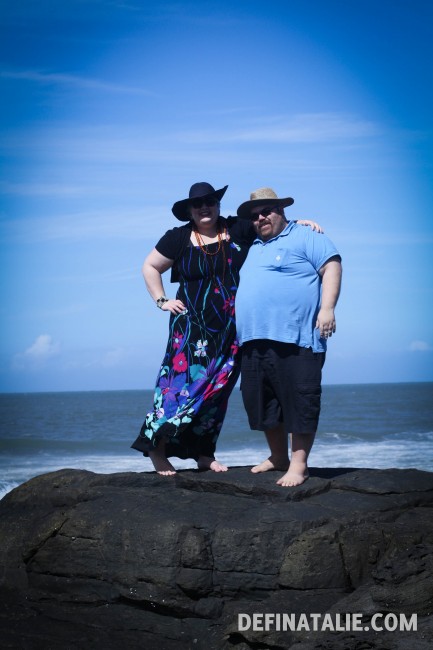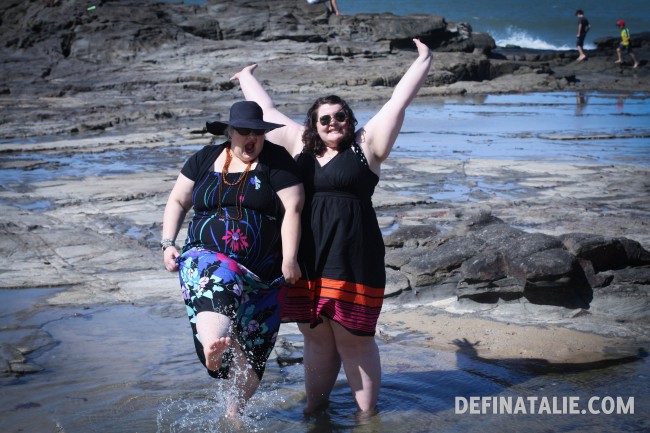 These photos make me happy, especially because I wasn't feeling very great on the day, but horah for meeting terrific people! It would be so awesome to have a lovely beach party with all my e-frans.