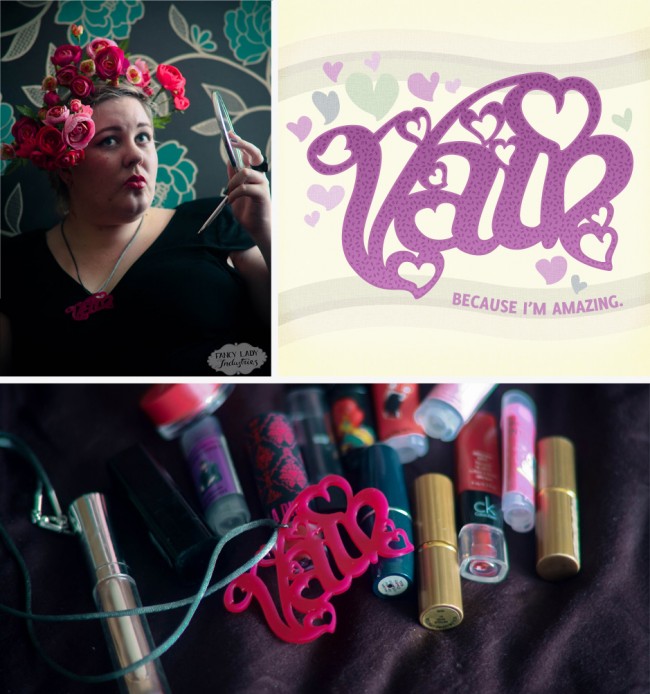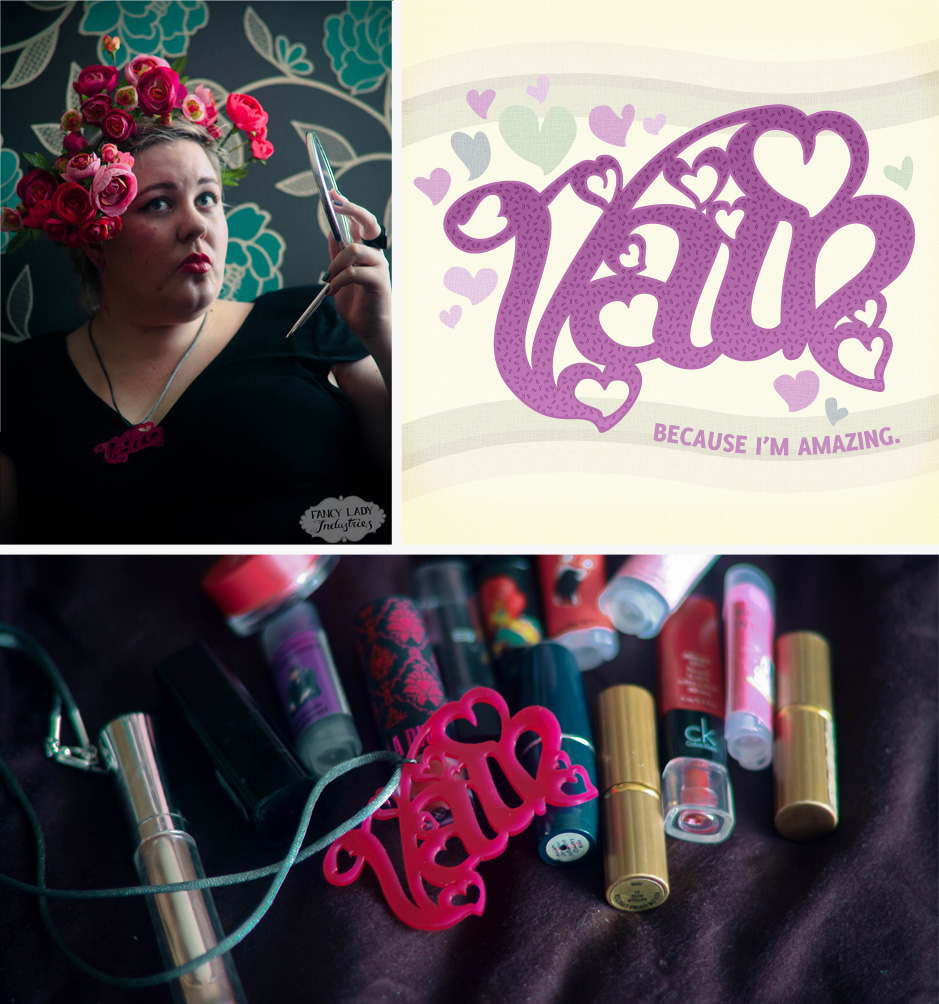 I've been busy busy lately working on new products for Fancy Lady Industries, including the new and fabulous Vain necklace! After feeling some feelings and thinking some thoughts on ugliness and vanity, I started doodling and developed the Vain lettering. It simply begged to be made into a necklace, and voila!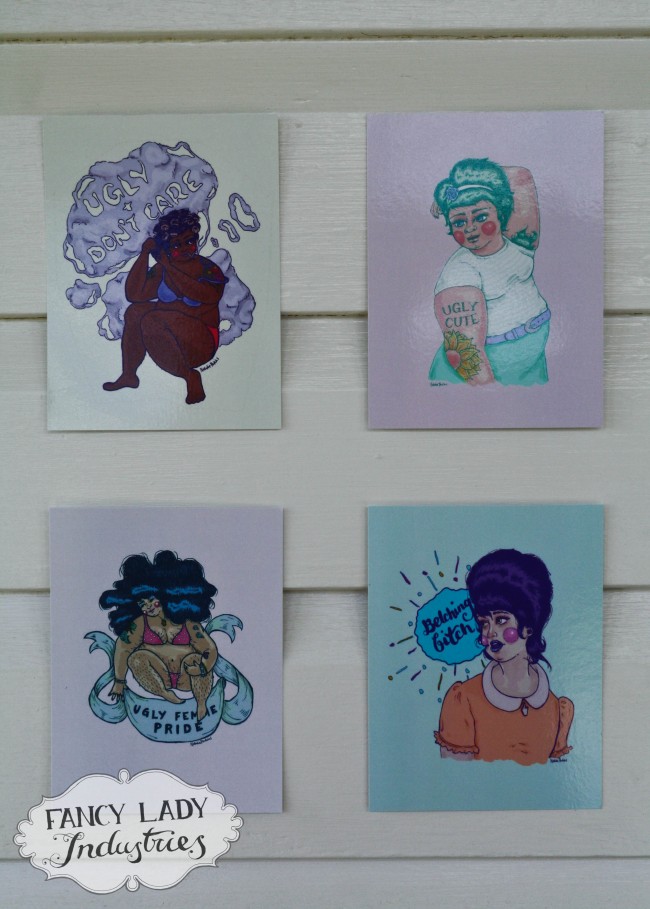 Also! I am proud to have postcards with my illustrations available to buy in packs of four. You can send these to people or just keep them for yourself and put them in small frames. Instant affordable art for your walls!
I've also restocked black and silver mirror fat necklaces for those of you who missed out recently, get in quick! If you're not into necklaces and want something a little more dapper I've got hand made bow ties for you too. Don't forget about No Diet Talk brooches and custom digital illustrations either. I'm slowly expanding my Fancy empire!