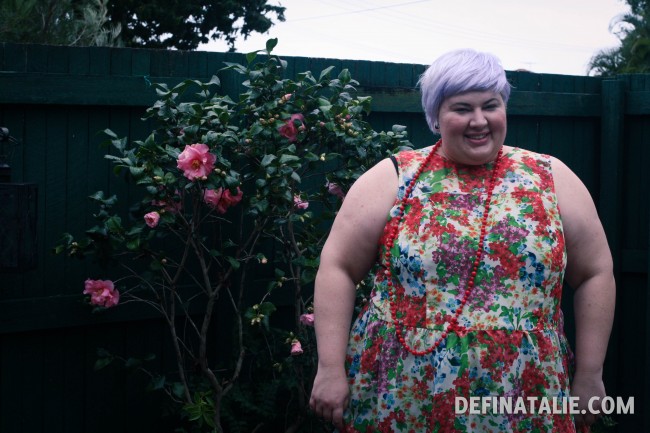 Yes! Another dress based on McCall's M6085, using this amazing floral chiffon my Mum bought for me last year. I'd been holding on to it, too worried that I'd make something and completely mess it up, ruining the gorgeous fabric.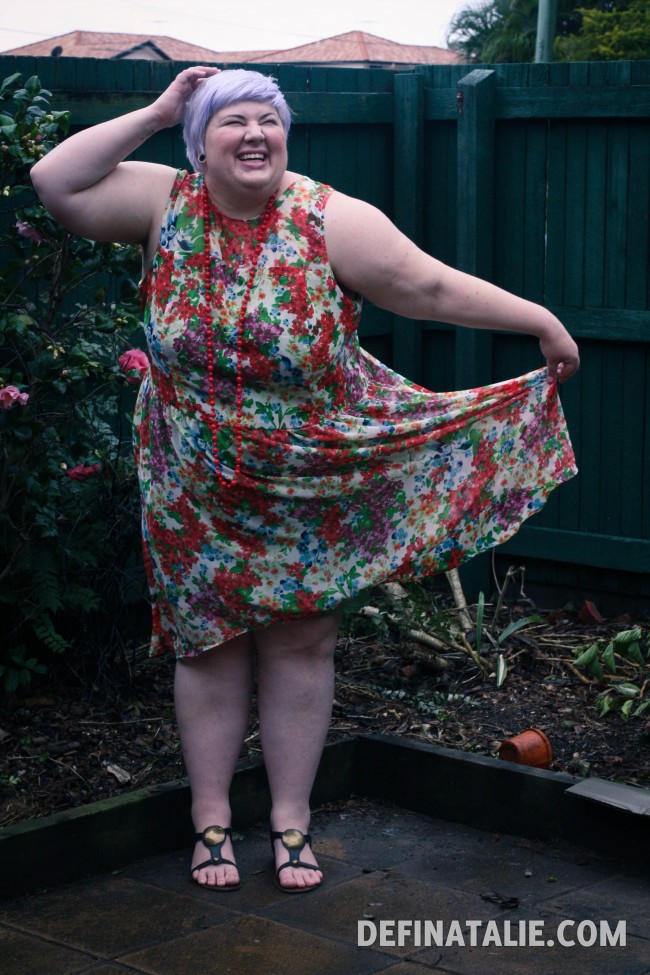 It's such a light weight fabric, and terribly transparent, that I had to line it and fortunately I had some green fabric with a crushed effect perfect for lining from years and years ago and it matched the dress perfectly! Like I said the other day, it's nice to line garments with secretly nice fabrics. I was torn on whether or not to dip the skirt lining down like the outer skirt but my decision was made for me when I discovered I didn't have enough fabric!
All the skirt seams are finished with French seams because I didn't want to take a chance on the fabric fraying, it was turning out to be one of the most beautiful dresses I've ever made!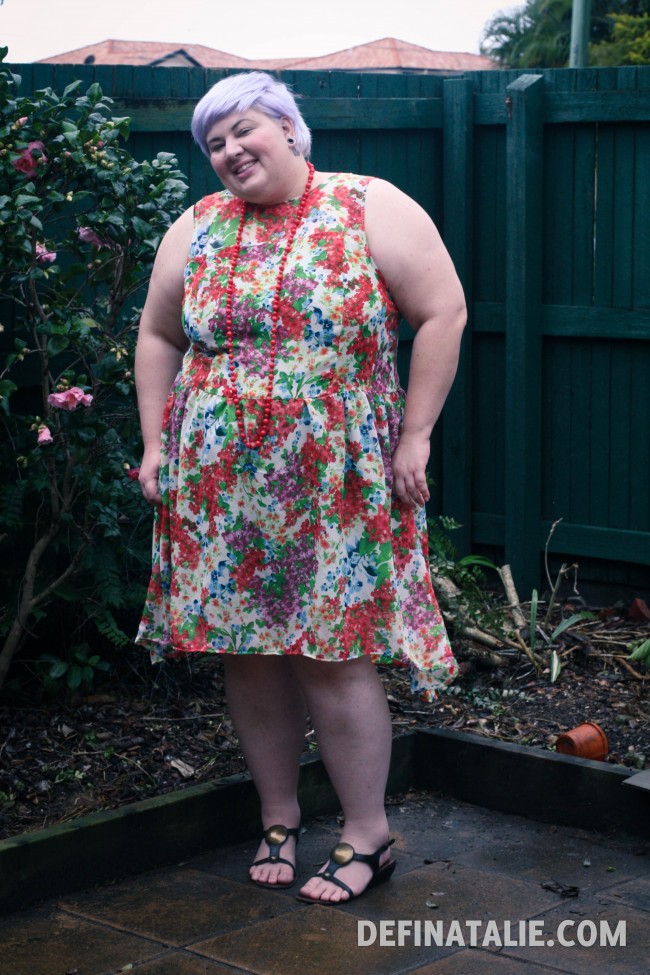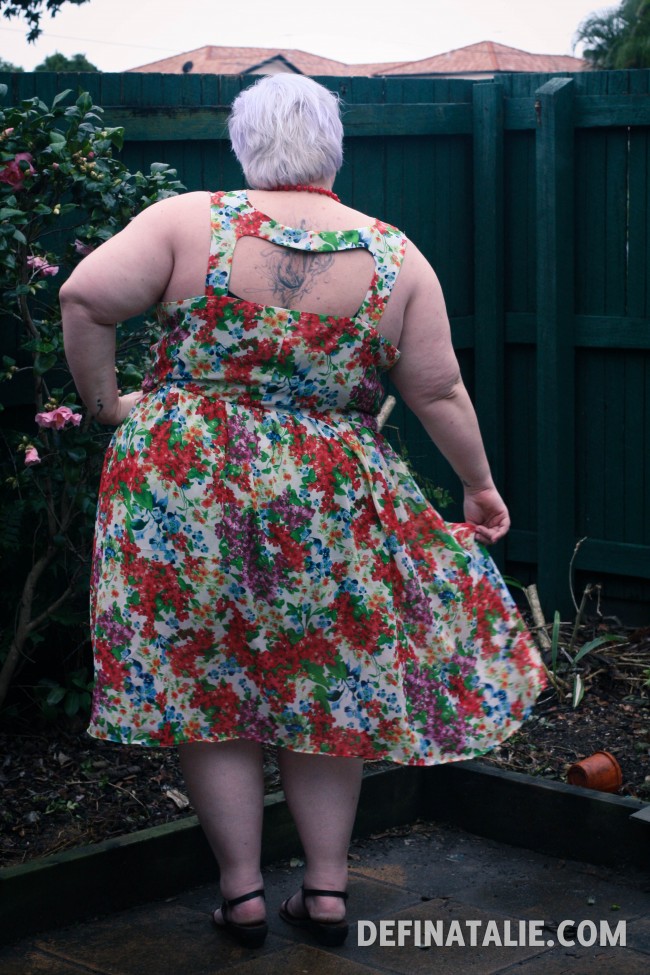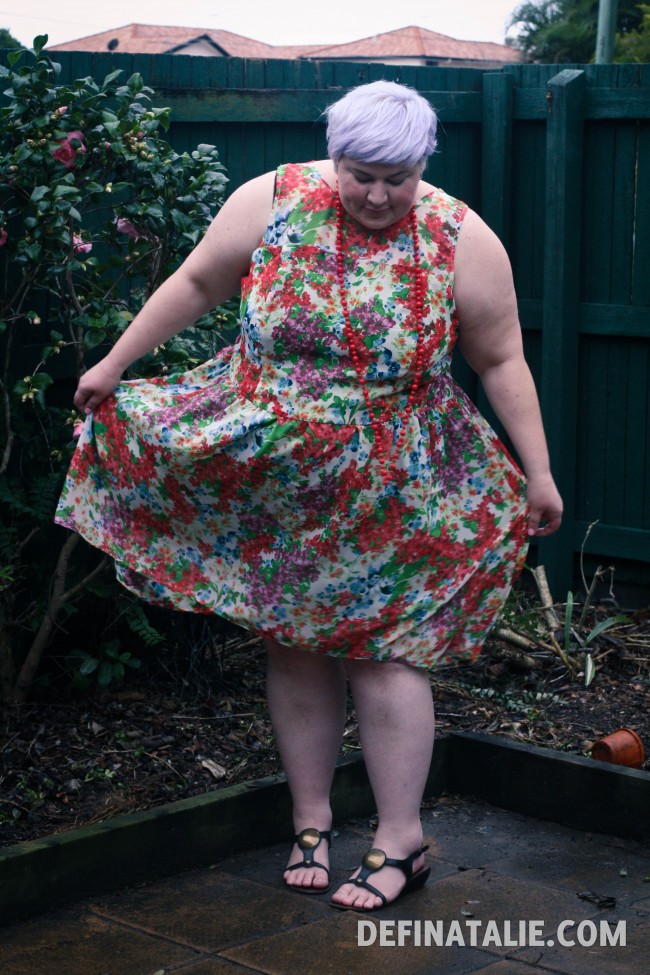 The other variations of McCall's M6085:
Gingham and mesh dress
Blue t-bar dress