…They all live in a forest on my new t-shirt.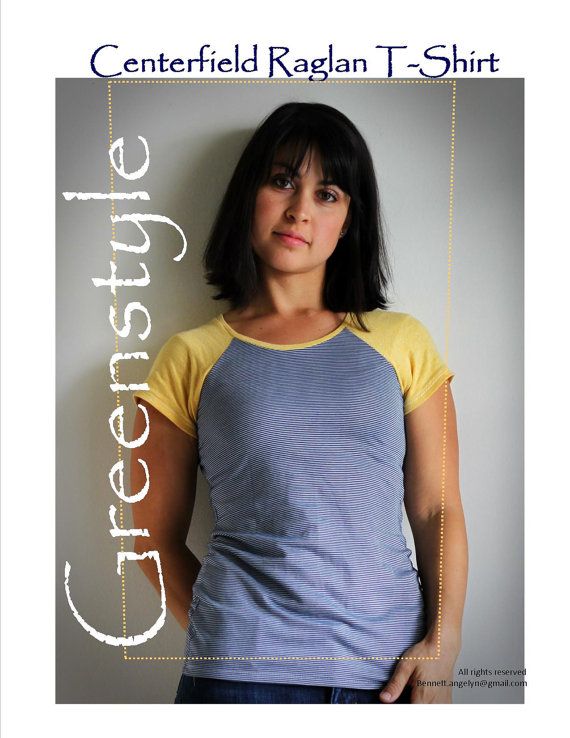 I came upon GreenStyle Creations Centerfield Raglan T-shirt on pinterest the other night and couldn't get it out of my head. I had a cute as hell printed cotton knit I wanted to sew up immediately if not sooner and it was the perfect fit for this raglan sleeve tee.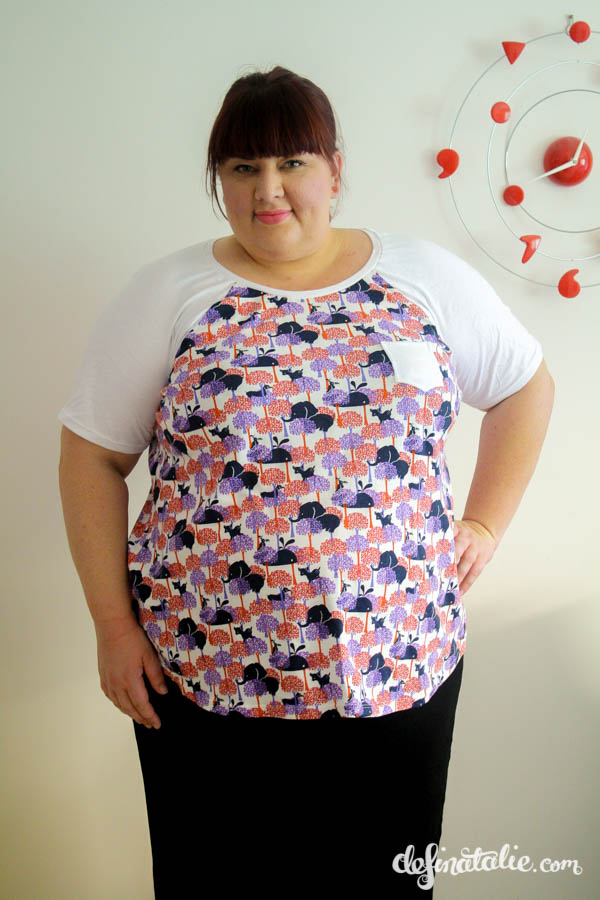 I cut the 2XL off the pattern and I didn't make any alterations beside dropping the short sleeve length to hit just above my elbow, and adding a tiny useless but adorable pocket. To be honest, I didn't even read the instructions… it's a straight-forward process for those who've sewn with knits; this tee took less than an hour to run up using my overlocker, and a twin needle on the sewing machine for hems. The results are delightful, obviously.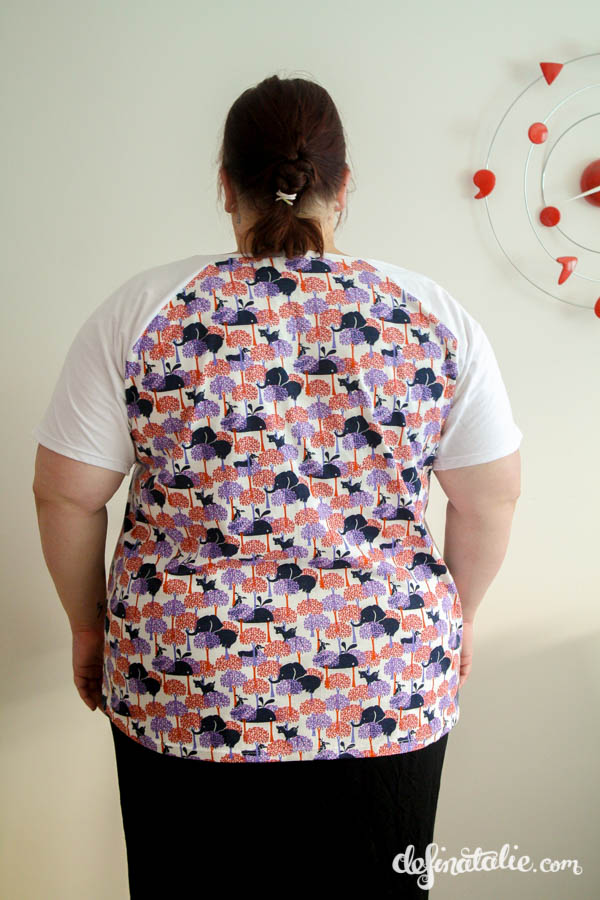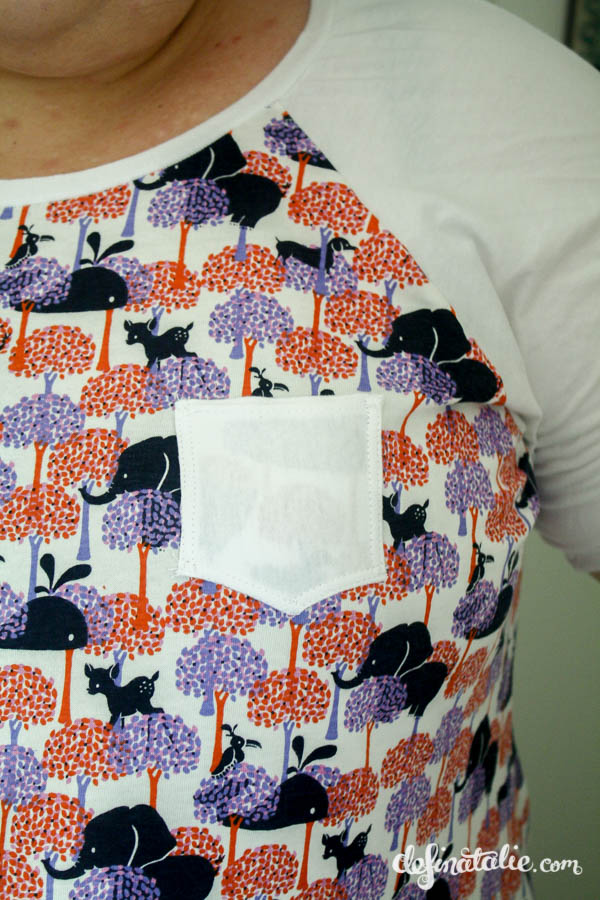 An hour later I was craving a second version but my stash was almost completely out of knit fabrics. I used this purple polyester slinky knit… I have no idea what it's properly called but it has a slight texture; I also pulled out the very last skerrick of pink paisley mesh. The mesh is difficult to work with and I could have done a rolled overlocker hem but I don't have matching cotton. I did a little band to finish it off because it looked a bit crappy unhemmed.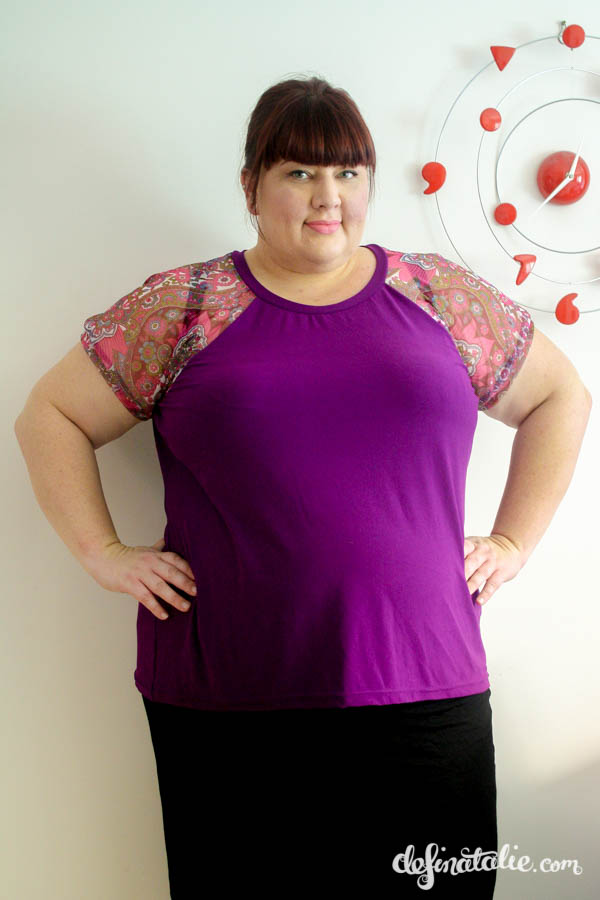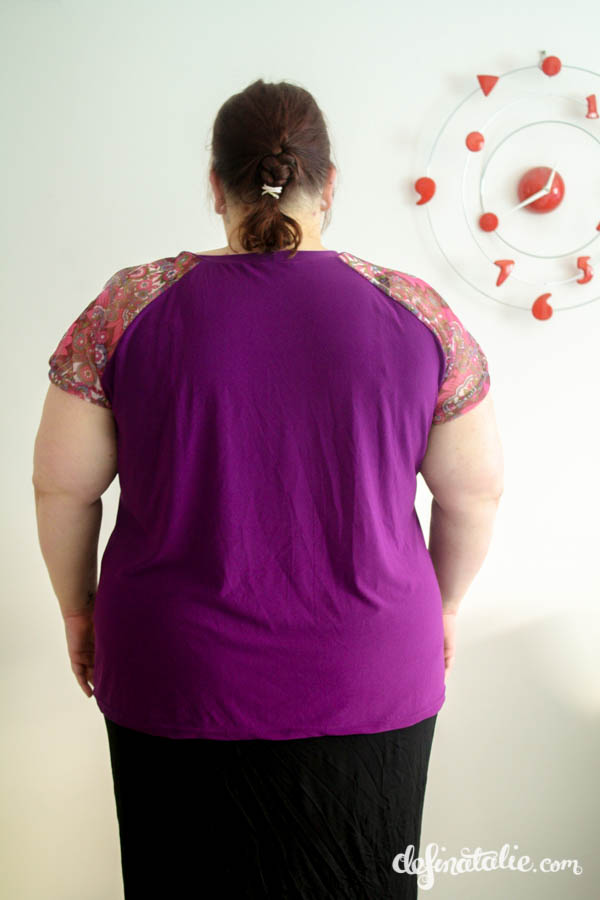 GreenStyle Creations "Centerfield Raglan T-shirt" –  in a nutshell.
Changes made to pattern
Added pocket, and dropped short sleeve length on print tee.
Added a banded sleeve hem on purple tee.
Pros:
Huge size range!
Great length.
Curved or straight hem options.
Sleeve length options.
A quick sew.
Will make again, over and over.
Cons:
It's killing me every time I have to write center instead of centre!