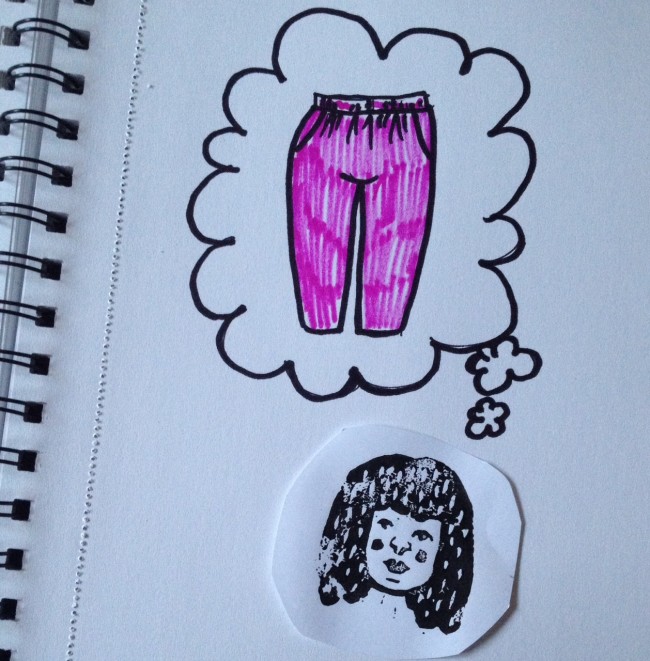 I have wanted some ankle length pegged/ tapered elastic waist pants with slashed pockets for ages, and I thought I might try to cobble together a pattern out of a pair of capri pants included in a McCall's pattern I bought years ago.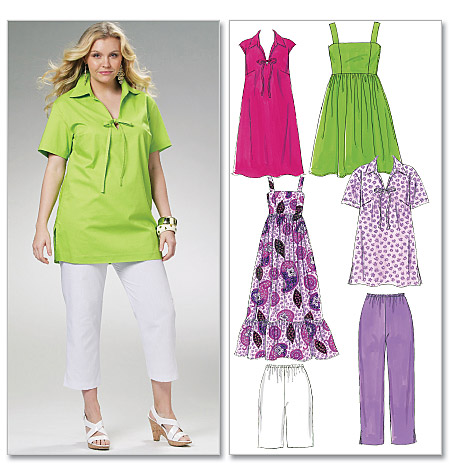 So the original pattern had a tunic, a dress, and shorts; I thought the pants would work as a starting point since I couldn't find any patterns in the books at work. I'd just peg the legs and add some pockets. Easy. Oh how foolish I was. I altered the pattern by adding a waistband casing for the elastic, since the original pattern only had a fold over elastic waist; I also added my pockets and took in the legs. Why not a fitted waist with a fly? Elastic is comfortable, and with a big tummy and no waist, regular waistbands fall down on me!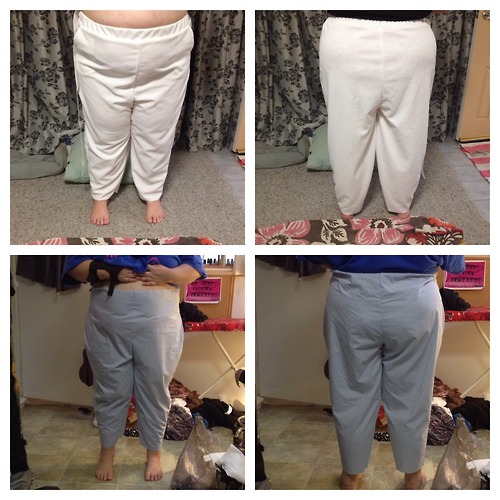 The first muslin allowed me to identify that the crotch depth needed shortening, the front and back crotch curves needed lengthening and I added in a full butt and full tummy adjustment. I also narrowed the legs as they were far too baggy and added a bit more to the hips.
The second muslin revealed the calves were far too tight, and the front pant piece needed to be bigger, and the back narrower. I thought I'd put more length on the front crotch curve too. Some of the drag lines I had no idea how to fix so I thought I'd just go ahead and make up my "good" pants in some lovely black cotton sateen I bought from work, and let the 3% elastane sort out a few things.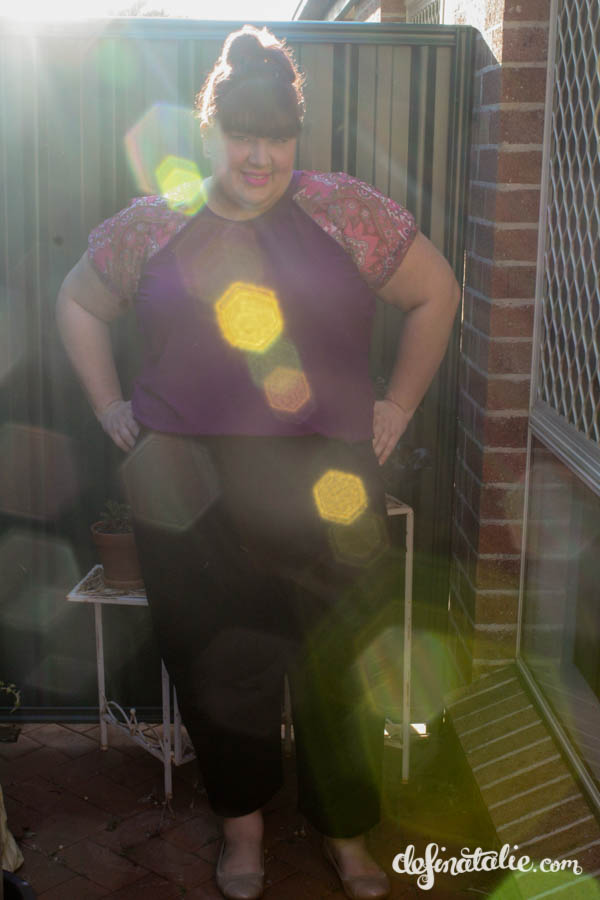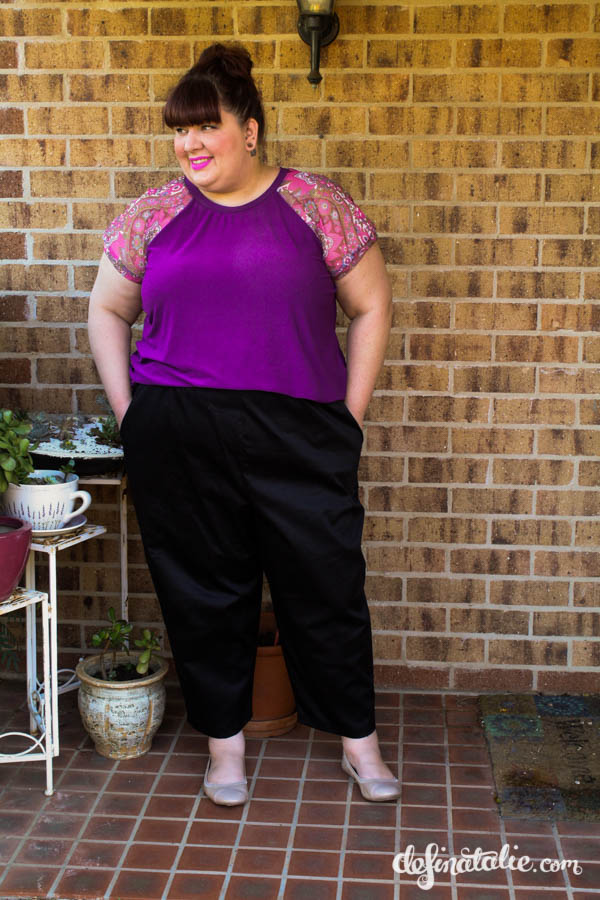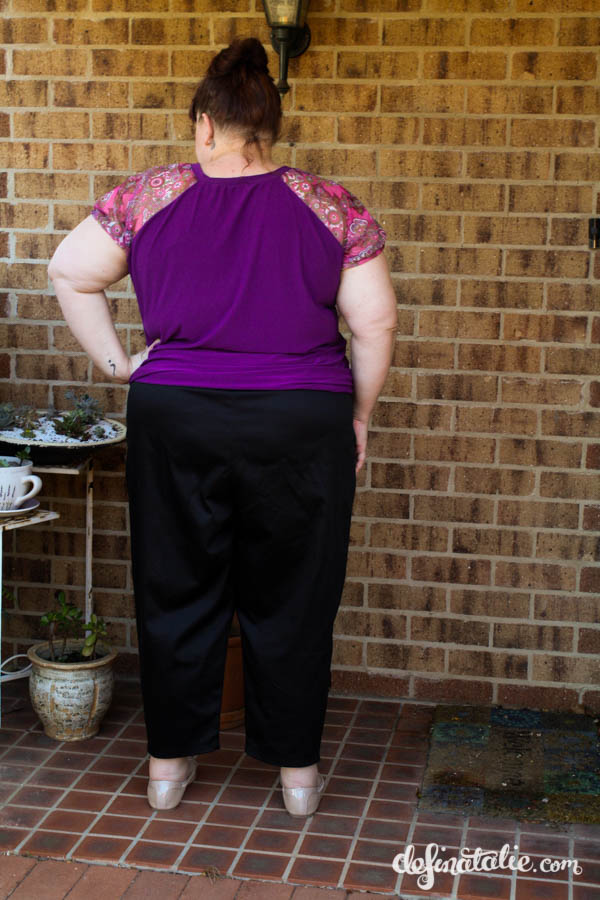 Right from the beginning, as I was cutting out the pants I realised that the sheen of the sateen would highlight every fitting issue. It's probably a great fabric for more tight fitting pants, but alas I do not know how to draft them.
I am thinking of joining the Australian Sewing Guild, mostly to seek fitting advice! It'd be fantastic to be privy to the expertise of life long pattern drafters and sewists. Just think, I can walk in wearing these pants and walk out possibly possessing the knowledge to build a better pair! The internet is amazing for learning so many things, but to be able to pick the brain of a skilled person who is sitting right in front of you is invaluable.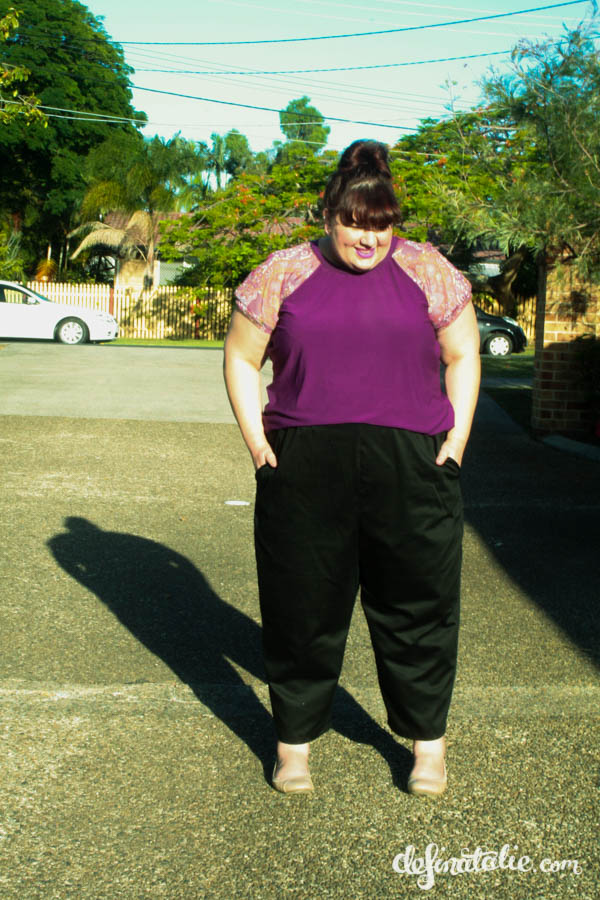 For now I am happy to wear these pants to work, as I'd intended. Usually I wear my tops untucked, but did a little tuck for these photos.  Unfortunately the sun was blaring, my eyes were watering, and onlookers were looking while we took these photos so I'm a bit self conscious!