I'm a member of quite a few plus size sewing groups and it's so frustrating when you're a larger plus size person asking for pattern recommendations because people will mostly only post links to patterns that either stop at size 20 or 26. Pattern sizing is different from ready to wear sizing, neither of which seem to be standardised, however the big pattern companies use a semi-reliable measurement standard between them. New independant pattern designers may use a standard chart, but it seems like many have made up their own system. It's annoying, it's unreliable, and at any rate… they rarely cover people who need to make clothes larger than a size 26. This compounds the upsetting reality of ready to wear fashion's neglect of larger plus size people – please reference my frequent rants on the topic of "just make it yourself!!!!"
I've done a little pattern drafting and grading, in fact, it's mandatory if you are a larger plus size. You need more skills just to get the same results as other sewists. Actually, those results may vary because when you're grading up more than a few sizes the resultant pattern can often morph into a strange creature that requires yet more tweaking. I have more luck when I grade up patterns based on a women's or plus size block – the difference between a misses and women's block is very important if you are older or bigger because girth and gravity play a significant role. I refuse to grade up more than 3 or 4 sizes because the outcome is usually horrible and a waste of time and fabric.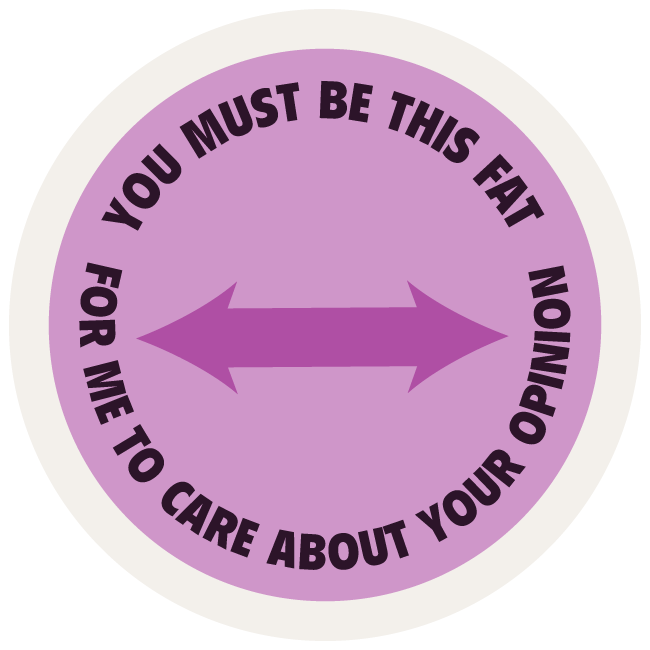 My primary concern these days is to produce things that are specifically made for larger people that will enhance their comfort and sense of belonging in the world. I design my necklaces to have longer chains (which can be shortened on request!), my rings are bigger (larger sizes sell out first!), my politics focus on accessibility and the taking up of space, and I refuse to accept that I don't exist according to size charts. If we are to hold up our end of the social contract and not run around in the nude, there must be accommodations made to provide clothing – a foundation within the physiological needs every human has that can be built upon. Unfortunately within capitalism, super fat people aren't a big enough market. So we're enough of a target to mock and abuse, to lock out of medical and employment systems… but not important enough to clothe.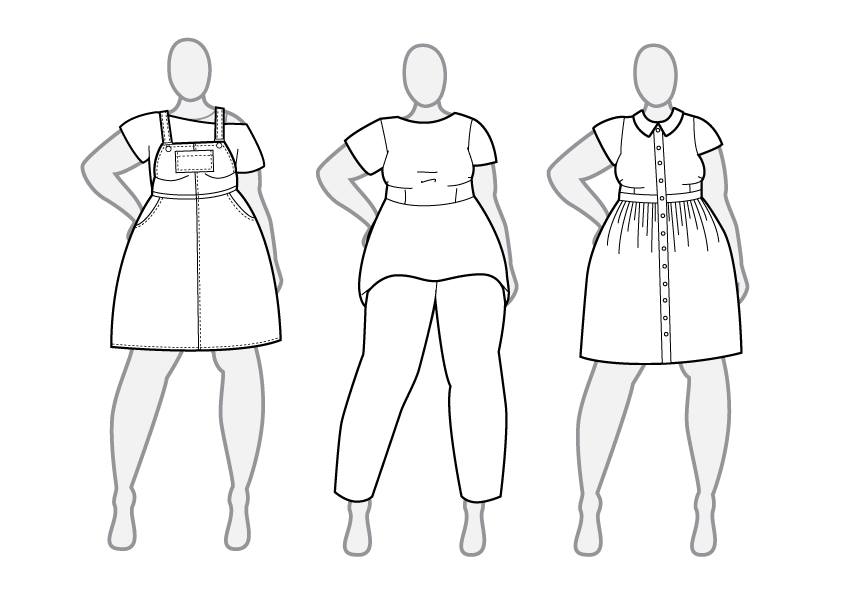 To this end, I decided to try and draft some patterns for larger plus sizes. Of course, I could seek out a pattern maker and hire them to draft and grade these patterns but… I'm the kind of person who wants to do everything themselves just because I think I can. Also, I don't have a bunch of money to invest in this. I'm your local autodidact, and in this day and age there's no reason why I can't figure this shit out. Right?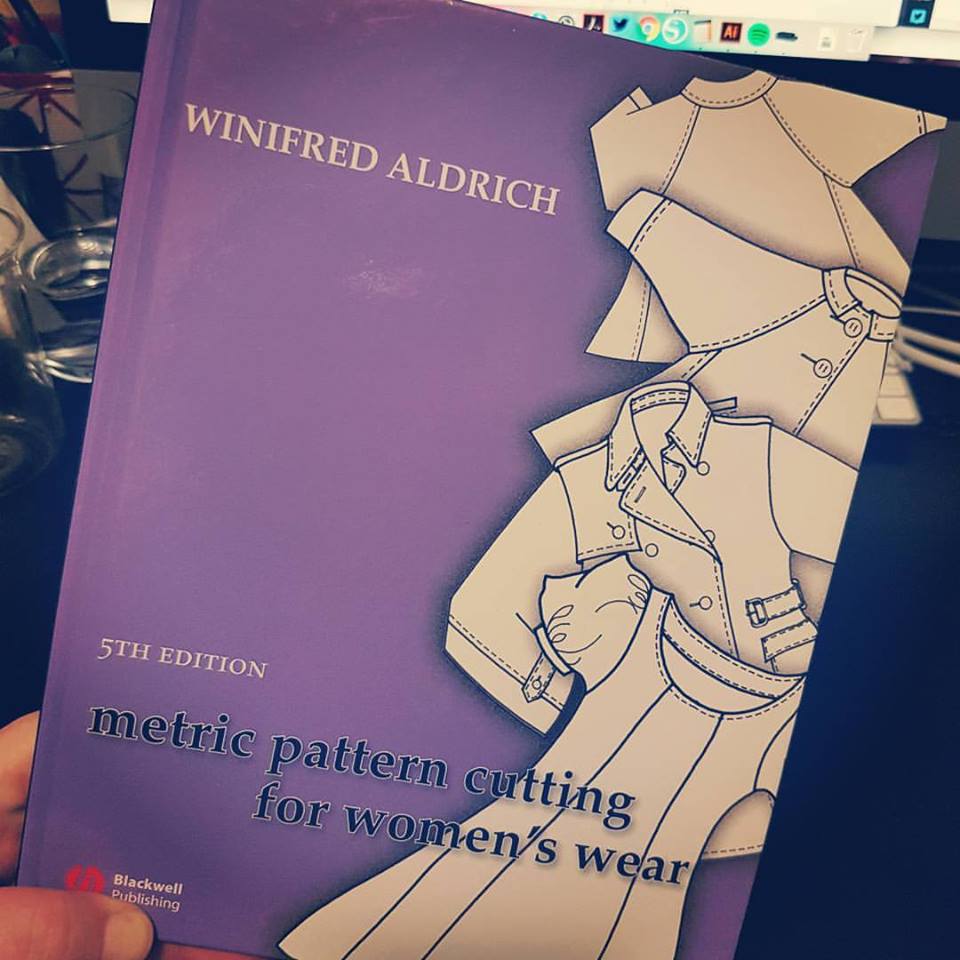 I've done basic drafting in Illustrator, and as a graphic designer it's one of the programs I'm super comfortable in; however much I love it, Illustrator is not the right program for this job. Fortunately I came across Valentina, an open source pattern making software. Armed with my copy of Winifred Aldrich's Metric Pattern Cutting For Women's Wear, I set off to create a basic bodice block. The learning curve was steep and I was predictably naive, yet with a lot of help from the fantastic developers I managed to draft a bodice and sleeve over the last three days.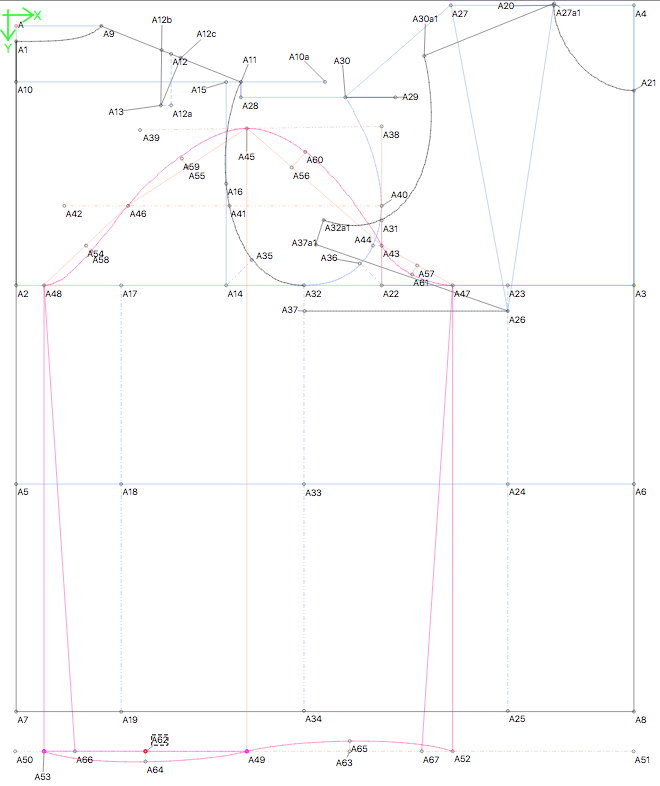 Now the real challenge is in adapting that block to create designs I want to wear, but can't find in my size. Grading is also a little bit overwhelming, as the program doesn't do grading/ nesting of sizes like I'm used to. My first goal is clear: draft a shirt dress for multiple sizes from 22-36; and I am bloody determined to figure it out. I know people have been responding very positively to my goals, but please be patient – I'm only one very fat lady!
Save