One of my goals this year was to sew my own bras. Finding a bra is soul destroying for many people, and it's been hell for me because I need a large band and cup. Bras for my size are nearly impossible to find, and the one or two that I can find cost anywhere from $90-150. As a result I have been wearing the incorrect size for years.
Aside: do you know how much it bothers me when people trot out the "n% of women are not wearing the correct bra size!!!??!!" There's a reason: Bra sizing is not standardised, you can't just assume you are the same size across all brands. Even if you fit into and use the sizing chart, there's no guarantee the damn bra will fit! Another reason: bodies are different. Fat and breast tissue are distributed in all matter of different ways across all the bodies in the world.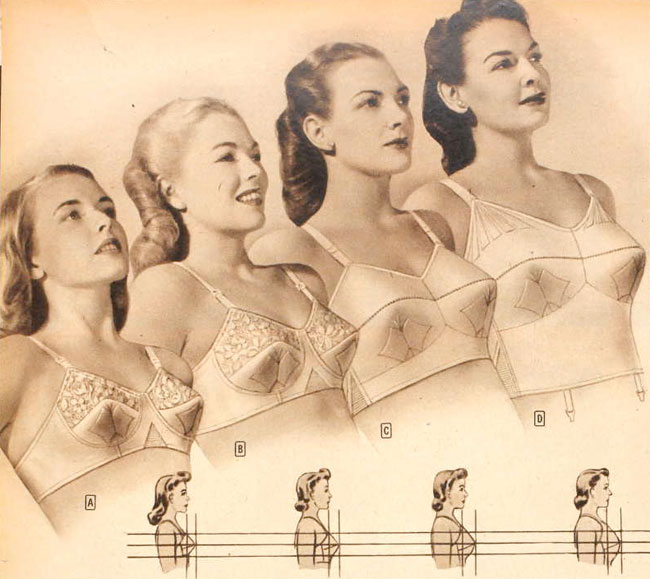 So, last year I decided the only thing to do would be to sew my own bras. Aside from the major challenge of learning bra construction, finding a pattern to fit me has proven to be incredibly challenging. If I thought ready-to-wear bras were hard to find… bra patterns in my size are non-existent. Remember what I said about bra sizing? It applies to bra patterns as well. I decided to go with the Pin Up Girls Classic pattern, because Beverly Johnson's Sewing Bras: Construction and Fit class use this pattern (her one). I bought two of her bra kits and a couple of underwires, then upon figuring out that the largest band size (48) would not fit me, I aborted the project.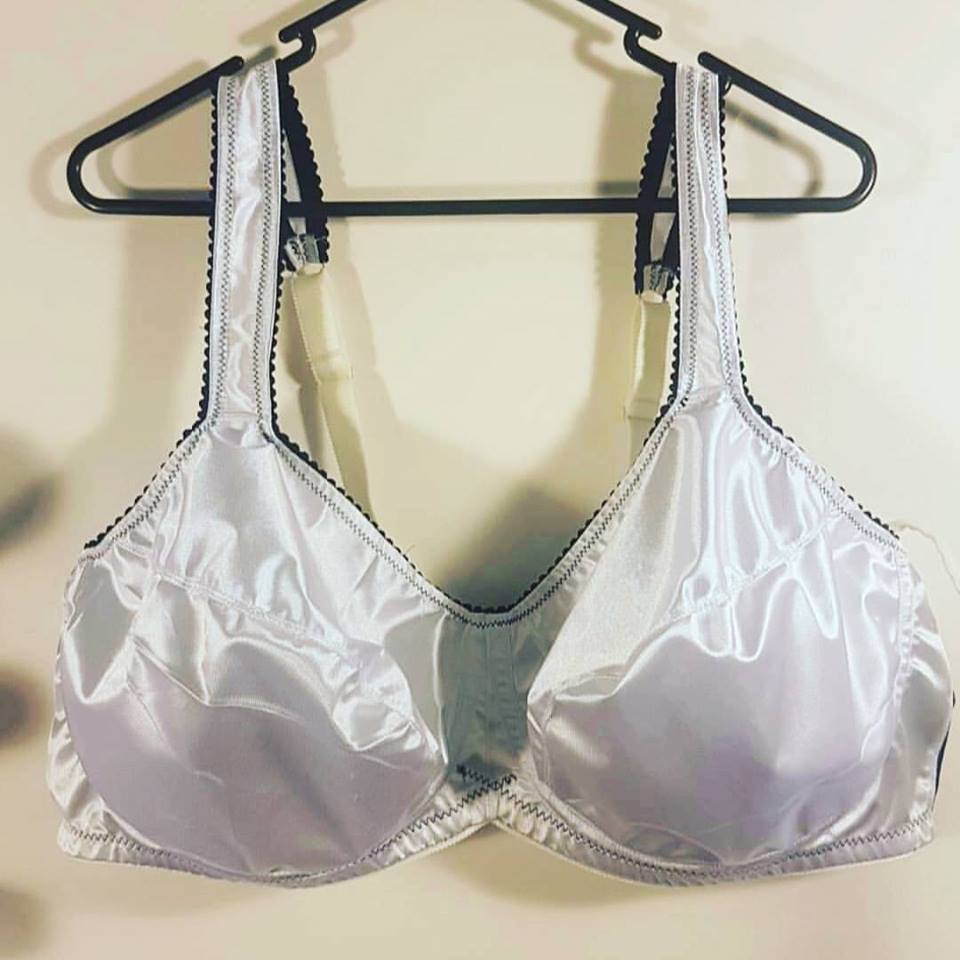 When my last couple of bras popped their underwires I knew I had to resume my bra making goals. I measured myself again and worked out I'd be a 54F based on the Pin Up Girls sizing system. Previously I'd been wearing 44G bras from Marks & Spencer, and even then the wires did not sit comfortably under my breast. I had no idea how this was going to work out. I graded the 48F pieces up three sizes and sewed up the bra while religiously watching the Craftsy course. It's practically compulsory if you want to learn to make your own bras – and I've been sewing for 20 years! I put the bra on… and the cup was too big. My mind exploded. Bra sizing, what the fuck?
With help from Beverly (it's incredible how much time she dedicates to answering questions, and truly one of the best reasons for purchasing the class) and a bra making group on facebook, I went down a cup size. From there it took me 5 pattern versions undertaking various alterations to get a reasonably well fitting and comfortable bra. The bridge still isn't tacking to my chest wall but I'm not being stuck in my bingo wings by vicious wires and I don't feel like I'm going to die after wearing my bras for 6 hours.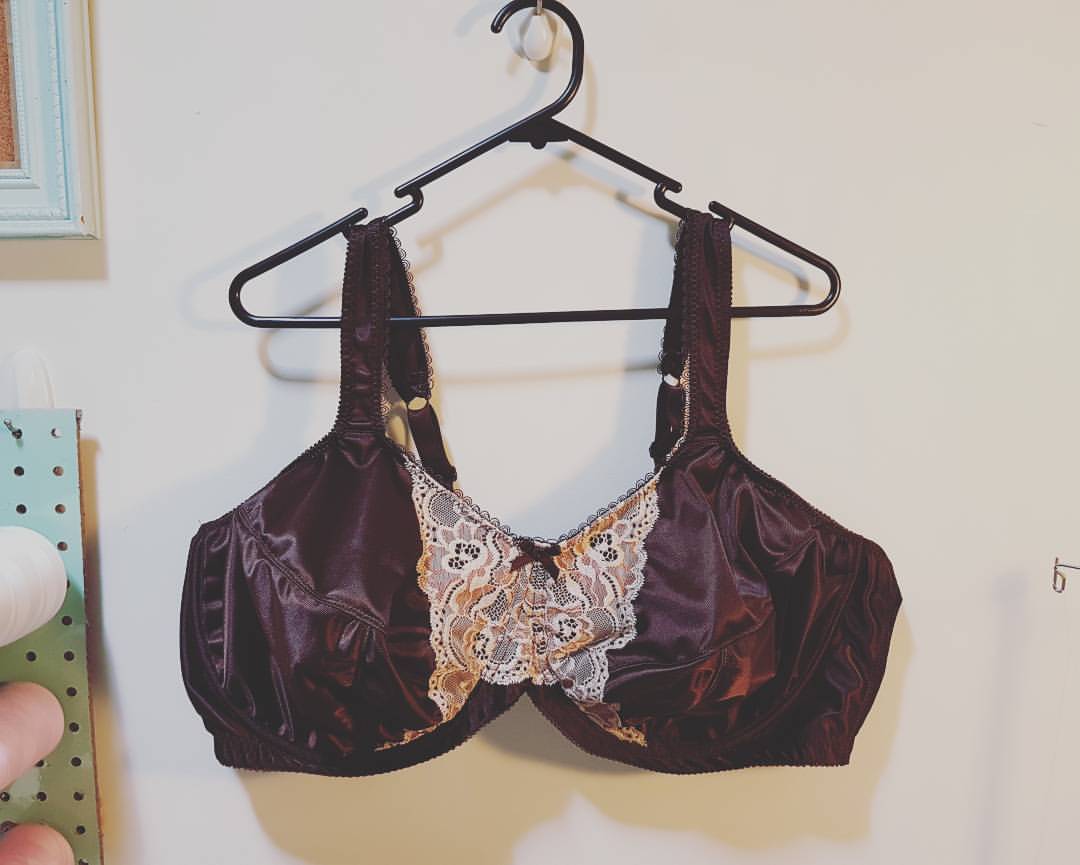 I've altered the PUG Classic pattern significantly, and this is the norm rather than the exception in the bra making world. Why bother making your own bras unless they are tailored to suit you? I should have properly kept track of my alterations but I know I:
Darted out excess in upper cup.
Took a dart out of the outside of the cup (upper and lower).
Narrowed the bridge at the top, and widened it at the bottom (I will widen even more next time).
Split the lower cup to allow the breast to settle into the cup.
East/ west alteration to project the tissue forward. Yep, east/ west refers to the direction the breasts point!
Rounded the cross cup seam so it was less "pointy".
Added a gothic arch to the band (good for those with big high tummies).
Raised the height under the arm and added a back strap extension.
Darted out excess under arm in the frame.
Widened the base of the straps where they attach to the upper cup.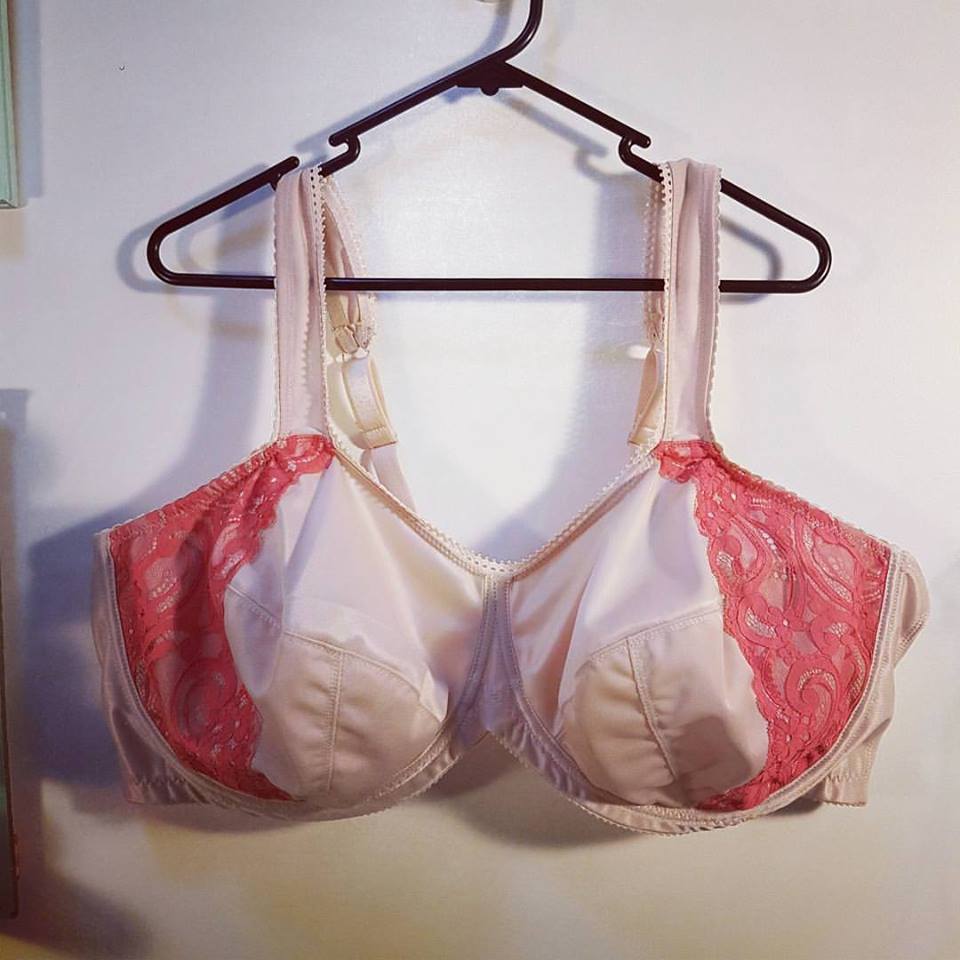 I'd love to try other patterns but the problem is they simply don't come anywhere near my size. I will have to grade up regardless of which pattern I choose. Another reason why it really shits me when people tell me to "make my own" when ready-to-wear doesn't come in my size – PATTERNS DON'T EITHER! I can use the Classic bra and morph it in a few different ways – I've already drafted a four piece cup (with power bar) and a horizontal seamed bra. When I can afford it, I want to buy the Bravo Bra #2 and the Queen Bra Elite – the two other patterns that come up close to my size.
Bra making supplies are scant in Australia and shipping from Canada and the US can be prohibitive. I have purchased my pattern, kits, and supplies from Sew Squirrel, who have amazing customer service. Duoplex is my favourite material by far as it has nearly no stretch, is soft, and requires no lining; it is available from Sew Squirrel in black and white by the yard and in other colours in the kits. I've also purchased fabric and findings from Booby Traps, who have the best name, and while they don't stock duoplex they do have a range of tricot, lining fabrics, elastics, and findings in a variety of colours.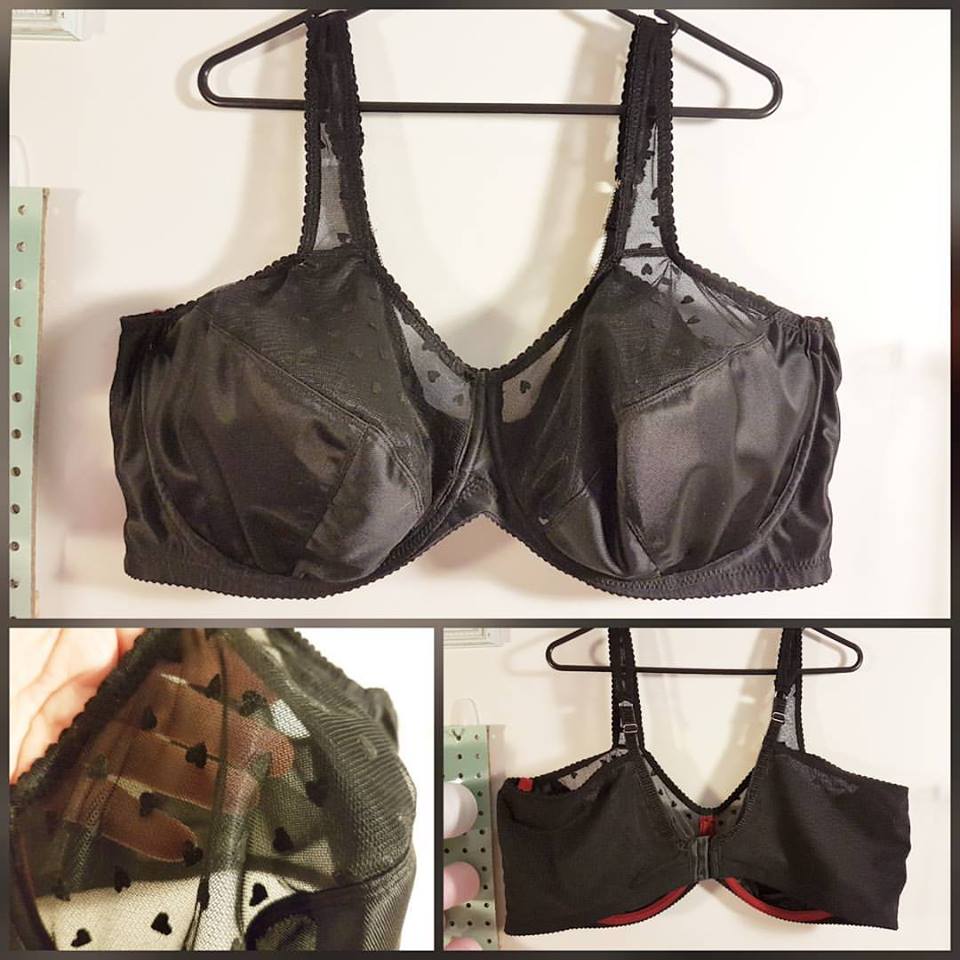 I've worn my self made bras exclusively over the last two weeks and even the early versions are more comfortable than my shop bought bras. I have so many plans for new bras, it's really exciting to have control over the design when the only bras you've been wearing have been black or beige for the last 10 years!! The black bra above is my favourite and the most comfortable by far. The wider back band and strap extension make a huge difference because I don't feel like the band is disappearing into my back rolls any longer; it's truly incredible to take my bra off at the end of the day and not feel like I've been caught in a mouse trap for an eternity!