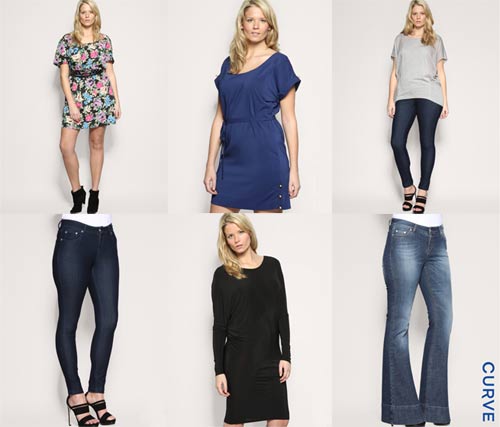 The ASOS Curve collection was launched this week and after being initially disappointed in the line and its lack of adventure, I'm now quite seriously pining over a few pieces. What helped were the reviews by lovely bloggers Christina, Gabi and Sakina – seeing their styling really helped me to envision incorporating these basic garments into my wardrobe.
Currently I'm wishing for the above pieces, but the conversion from GBP to AUD is always a bitch. I love that flared jeans are coming back, because while skinnies are fun to wear (if only to bait derisive looks from those who are adamant that "skinny jeans" are only for "skinny people) I miss my flares of the late 90s. The black batwing dress looks a right disaster on the model, but when styled by Gabi it looks incredible!
I'm anticipating even better things from the ASOS Curve line, because their straight sized collection is full of wonderful pieces. Fingers crossed!