I don't think anyone noticed the gaping hole left by the Fance this past two Fridays, but I'm bringing it back. Just for you, my adoring readership who didn't really miss it at all. Who am I kidding? I just like collecting images of fancy stuff. It's all for me!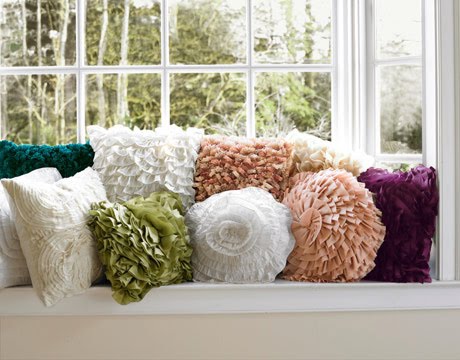 This gorgeous photo is an innocent victim of the Uncredited Tumblr Photo crime. Get on my couch, lovely ruffly cushions. Could I be bothered to make some myself? These would be lovely in black and nude mesh.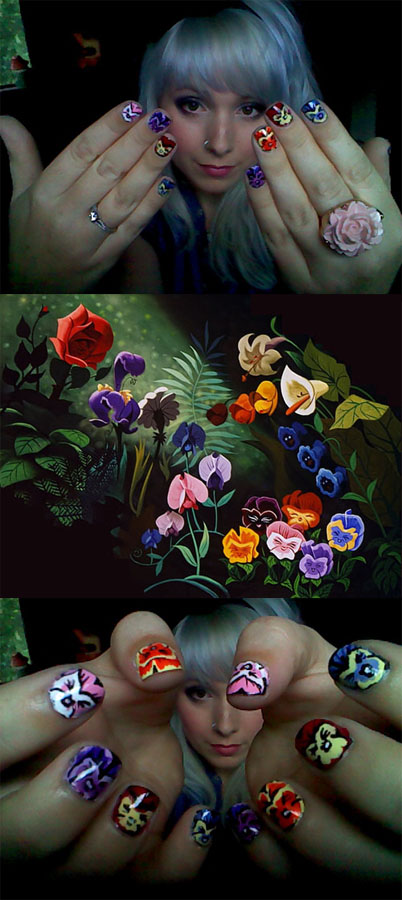 Tiny Tangerines posted the most spectacular nail art EVER. I have always seen faces in pansies since seeing Alice in Wonderland as a little kid!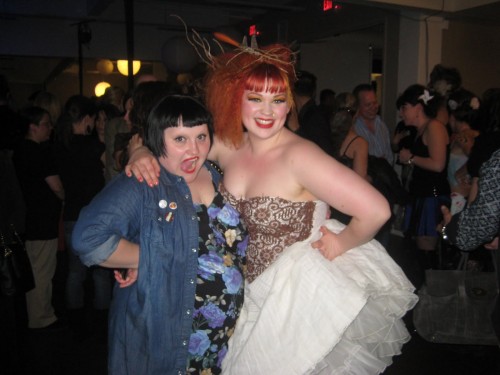 That's Beth Ditto and Miss Amelia right there. If you haven't met Amelia, I highly suggest you toddle off to her blog right now. I've known her via this here internoodle for a fair few years and she's certifiably fance.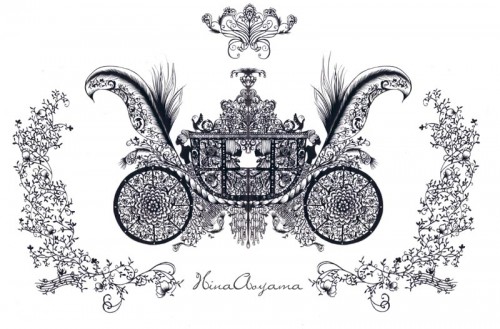 I'm itching to do some paper cutting for the upcoming Disband show after looking at a few old pieces I did in 2008. Hina Aoyama's fine, delicate and crazy pieces are so inspiring.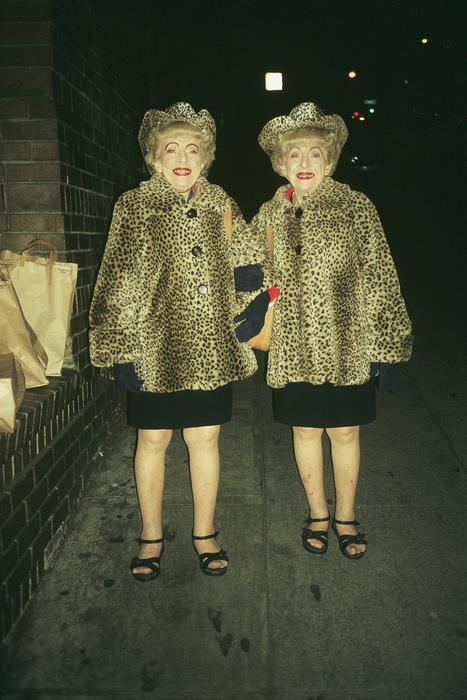 Another uncredited photo capturing fance multiplied. This is the kind of woman I want to grow up to be. ♥