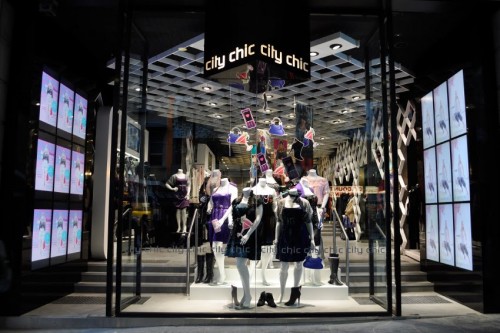 Last week I posted some photos of the City Chic Bourke Street store under construction, and tonight Hayley told me that the new store has reopened and these photos taken by her are the first peek! The new fit-out makes good use of the tenancy space and I appreciate the spacious layout that solves the issue of squeezing past crowded clothes racks. Please replicate this in the Chermside store up here in Brisbane!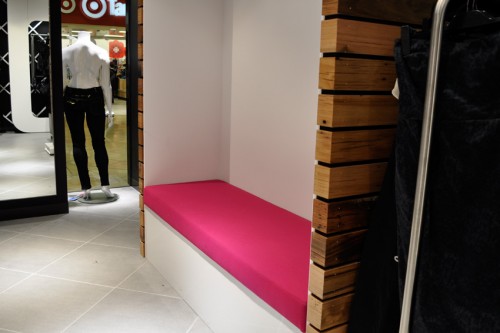 Another huge improvement in the fitting rooms with the addition of the partner's chair (or, the husband's chair in Nick's case!)
Not a bad transformation from the store I visited earlier this year that still defiantly displayed the old "Big City Chic" signage! Check out the rest of the photos on the City Chic blog. I want to go back to Melbourne to go for a shop!