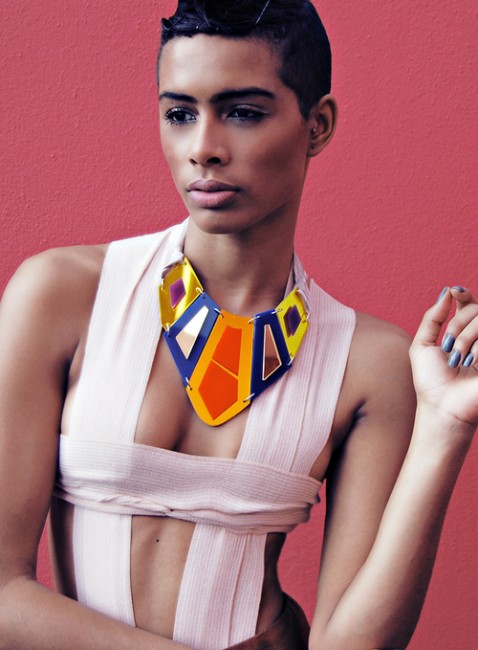 Hello fabulous necklace and attractive person! Ever since I figured out how to design stuff for acrylic I've been really interested in what other people have been making with it and I really like this idea of several plates that fit together. I'd love to have access to the kind of equipment that would let me make curves and bends in the acrylic though… oh the opportunities for making stuff would really open up then! This photo was posted uncredited on Tumblr.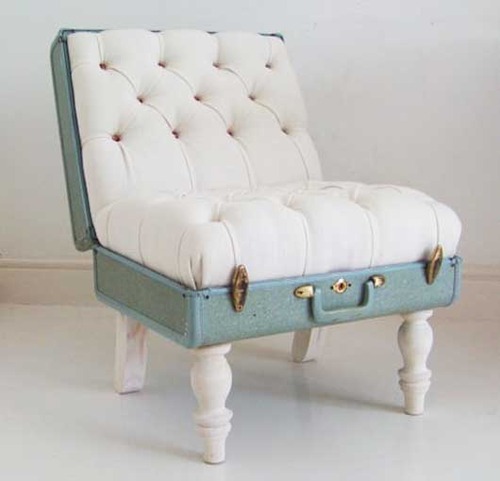 Furniture with quilted padding is very comforting to me, I think it has something to do with the plushiness. Katie Thompson's furniture is stuffed full of cozy associations, taking objects like suitcases, crates and tubs and turning them into nice places to sit down. I really want one of these seats!

Sticking to the comforting vibe, this bed is a place I really want to be right now. I've always felt like my spiritual home is amongst trees in a rain forest, an escape from the clattering people in the city (even though I think skyscrapers are a bit tree-like.) This lovely photo was taken by Ditte Isager.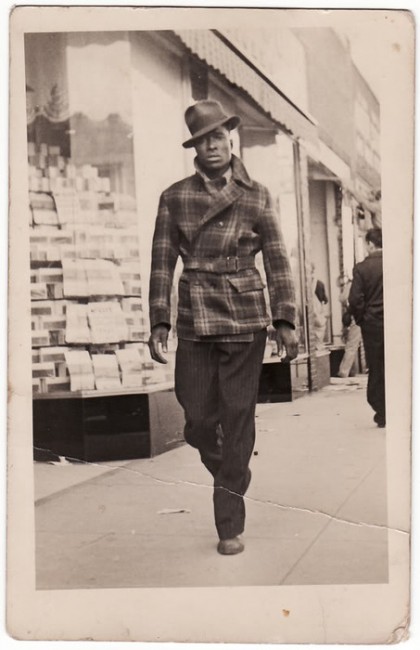 It's quite tempting to say with confidence that people dressed much better a few decades ago, but it's all a matter of taste and understanding that casual outfits probably weren't documented so readily. I do love what this man is wearing though; I just wonder if the photographer had asked for his permission before taking the photo or if the questioning look on the man's face says otherwise… This photo was originally posted on Tumblr by Street Etiquette.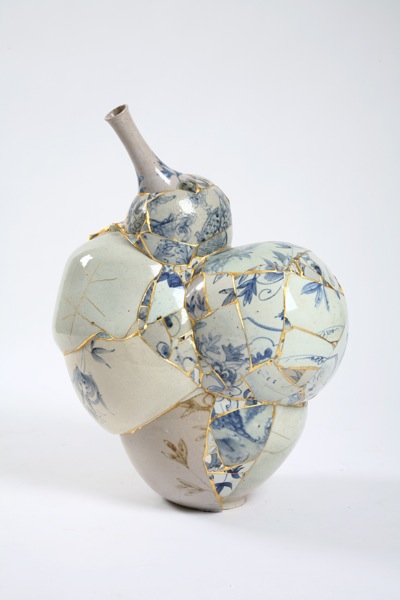 Lately I have been loving old china patterns, particularly blue and white china, so when I found Yee Sookyung's work I felt instantly connected to it. I am kind of a clumsy person and there have been more than a few occasions in my life when I have smashed something special to me (not necessarily valuable) and I have wondered if gluing it back together would devalue the object in my memory, if it'd just be so ugly that I'd have to dispose of it. I really love these "china trash" objects because it proves that you can make beauty out of broken things that have meaning, so they sort of assume a whole new meaning and memory.
---
Bonus content
It's been a bit of a light content week because I've been busy but I just wanted to wack this stuff on the end of the post because a new post seems wasteful (why? I don't know!)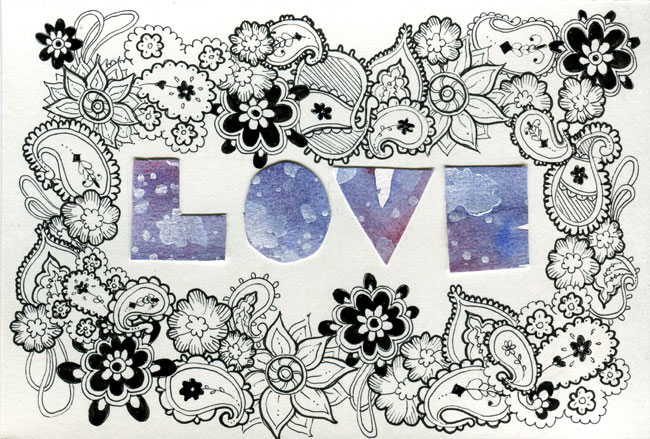 Today is Nick's birthday and I made him this card. Happy birthday Nick! I love you.
In other news
My second Redrawn post is up at Dangerously Luxe and this week I've redrawn two Marc Jacobs looks. They are bright and fun and look pretty fabulous on plus sized bodies!