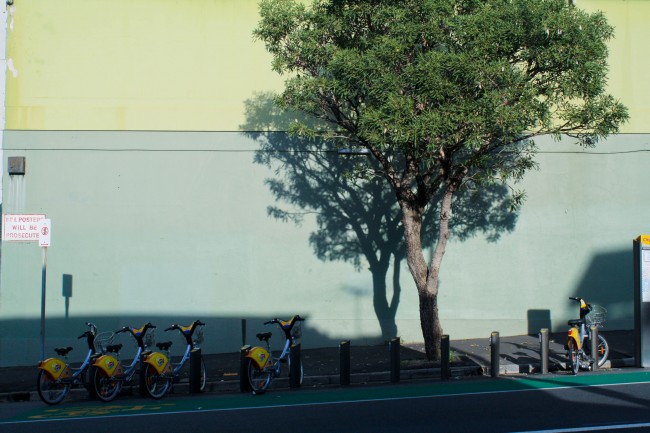 Brisbane's annual Greek festival, Paniyiri, took place this weekend but a series of inconvenient things happened and we didn't get there despite having a lot of good intentions. My main reservation was the amount of people likely to turn up, so when we finally got out of the house today Nick took me to New Farm for lunch. We were foiled at most cafes (why do so many Brisbane cafes close their kitchens at 2pm? BOO!) so ended up at the Alibi Room. Once full of awesome food, now replaced with regrets and unenthusiastic staff since it was purchased by the owners of the Royal George in Brunswick Street.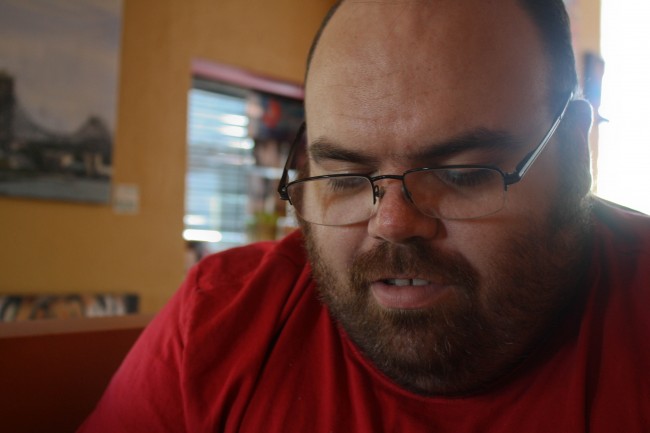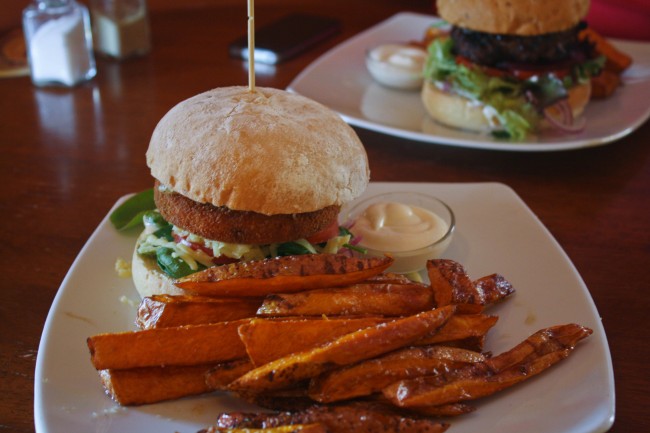 We struggled through the small makeshift menu and each got burgers, Nick choosing a "Quarter Pounder" and me a "Vegetarian Burger". They were alright but the sweet potato fries were dripping in oil. Drain your fries, lazy chef, you'll have plenty of time for a ciggie out the front because there were no patrons other than us!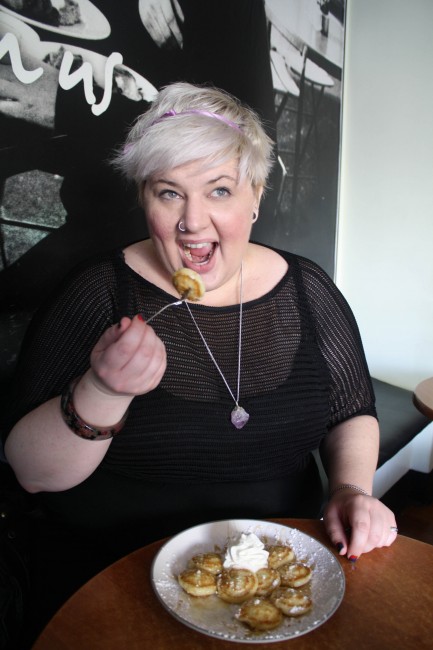 My day was rescued by poffertjes from Re del Gelato. Tiny pancakes are the best! Coincidentally, so is this photo. I don't think I've ever posted a photo of me eating food before so this one makes up for it.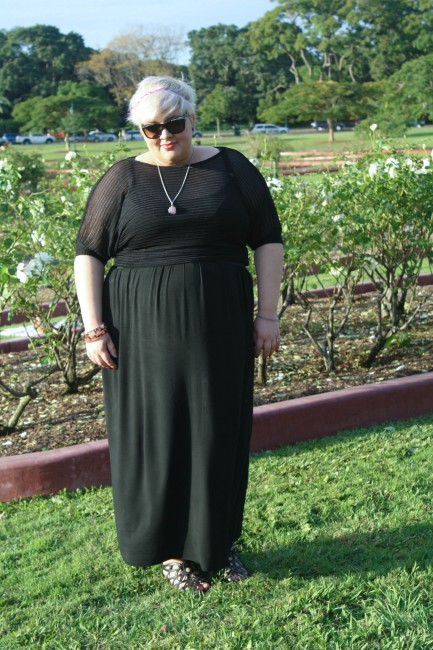 We then traveled down the road to New Farm Park for a quick walk around. Despite this morning being quite overcast, the afternoon sun was bursting everywhere!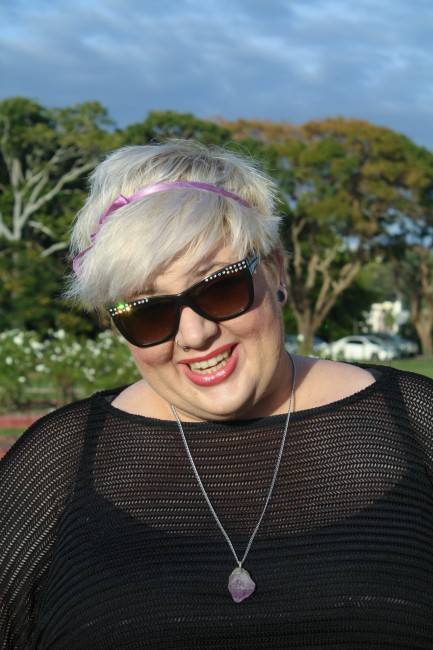 I gave myself a hair cut last night. I'm sure any hairdressers reading my blog would baulk but I don't care too much. I like it! Now I can wear cute ribbons in my hair.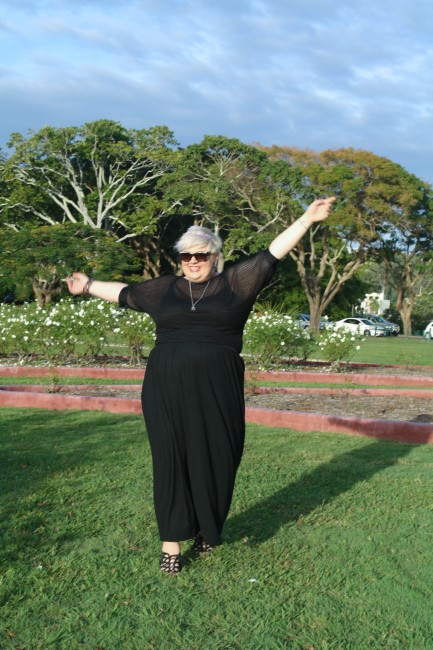 It was a great day, even if things didn't go to plan.
Top: Jens Fashion Plus
Skirt: Made by me
Slip: Evans
Shoes: Spendless Shoes
Sunglasses: Giant Vintage