Fat Babes Illustrated is a personal project I've been working on recently, inspired by the complete dearth of marginalised bodies represented in illustration, and by the awesome babes who share photos of themselves on the internet. I've always said that representation and visibility are the main reasons why I blog, but when I looked at my own art practice I could identify a huge glaring omission of people of colour. I'm largely a self taught person, but the formalised visual art education I have undertaken has ignored people of colour as subjects. I've been taught to carry on a tradition of only deeming white, slim, cisgendered and able bodied people as suitable subjects, and I have been becoming increasingly pissed off with that as I talk to more people with marginalised bodies.
In recent years social media websites have emerged that enable users to curate huge collections of images, and it's been through sites like Tumblr and Pinterest that I've noticed this lack of marginalised embodiment. The optimist in me who thought that social media and the internet would allow for better access and representation has been proven incorrect, it's never been more obvious that our western media's normalised body (remember: thin, white, slim, young, cisgendered and able bodied) is so imprinted on our brains that we only see subjects in art and images with that body as beautiful or aspirational. So the art and illustration on Tumblr that is most reblogged and liked is basically the same kind of image seen in the mainstream media.
My POC, disabled, queer, and fat friends say, "but where am I?" Is the problem that image makers aren't producing images with a diverse range of people as subjects? Does that mean that I as an image maker am part of the problem? I think I might be, for all the image of fat people that I create, I definitely know that I do not make many images of POC; this is my white privilege in action. I could be trying harder. So in order to improve my creative practice I asked my Tumblr friends to submit outfit photos of themselves for me to draw.
This project is probably going to be a very long-term one, because my objective is to improve my technical skills and portray a huge diversity of embodiment.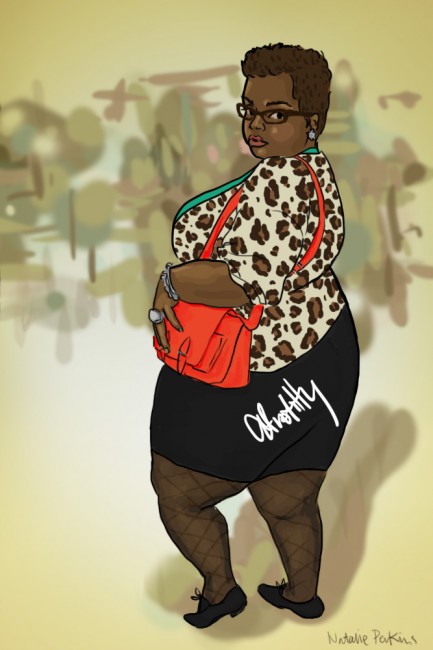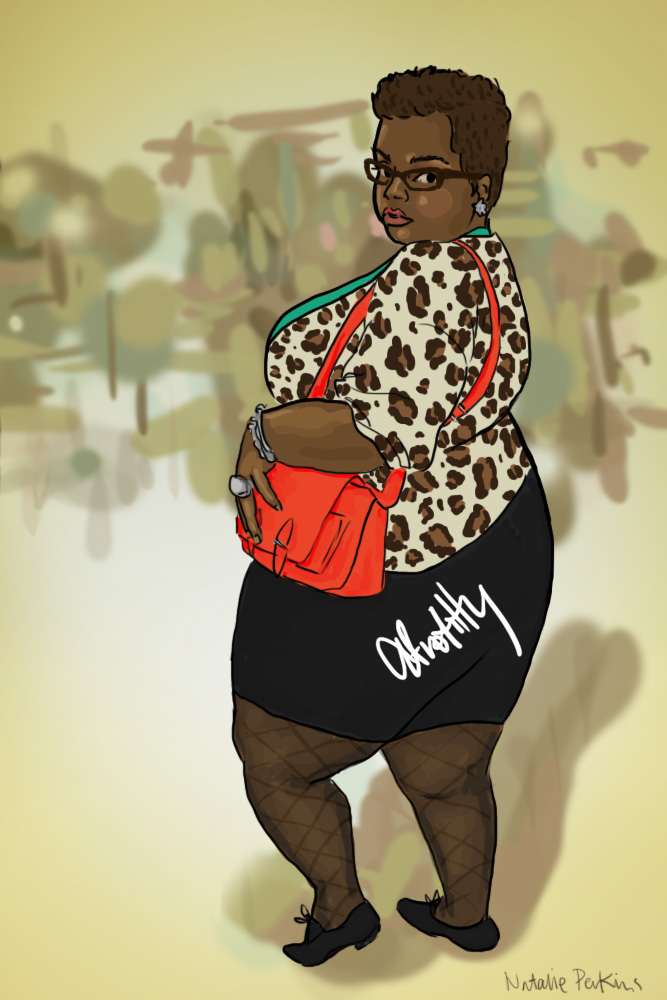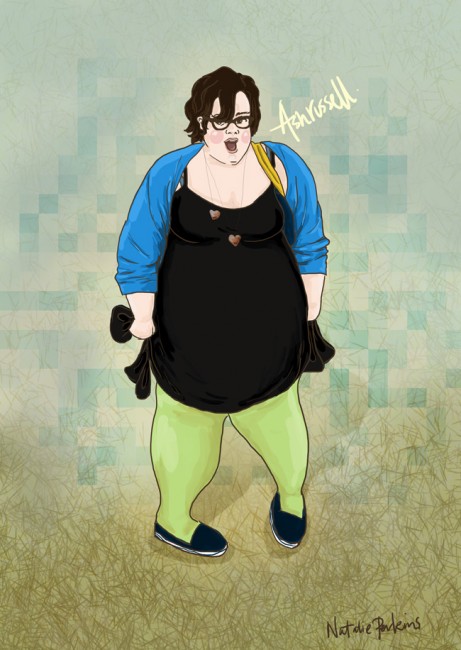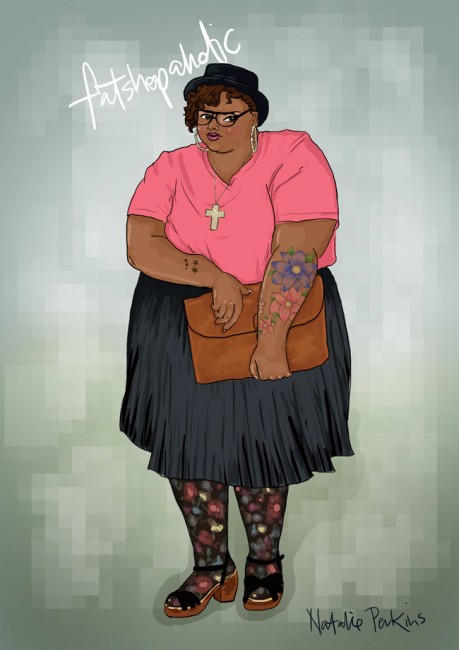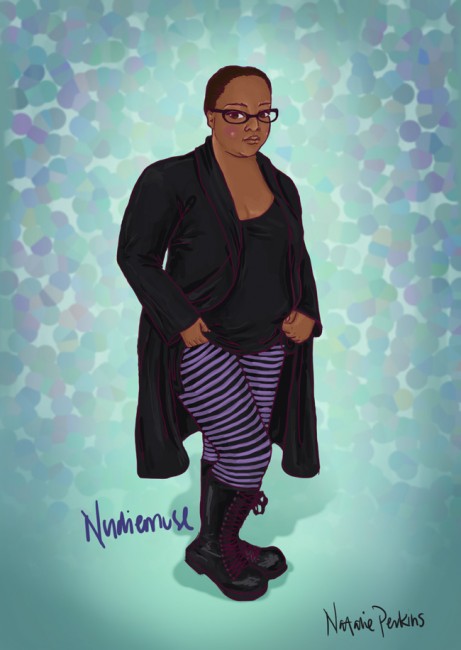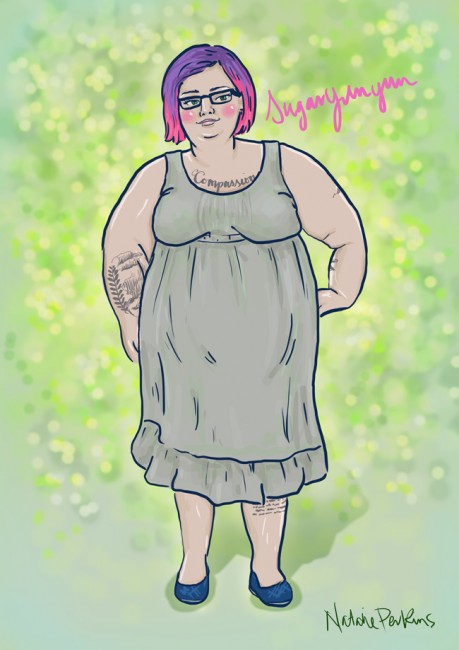 At the moment I have quite a huge collection of self-submitted images that I am working from, and I'm also going to offer custom illustrations for people to commission in my shop. Submissions for my Fat Babes Illustrated project are welcome, primarily if you are fat, a person of colour, disabled or queer. The difference between the two is that if you submit your photo to my reference collection it may or may not be used in my project; and if you purchase a commissioned illustration I will definitely complete your portrait, and you will get a high resolution file to print for yourself.