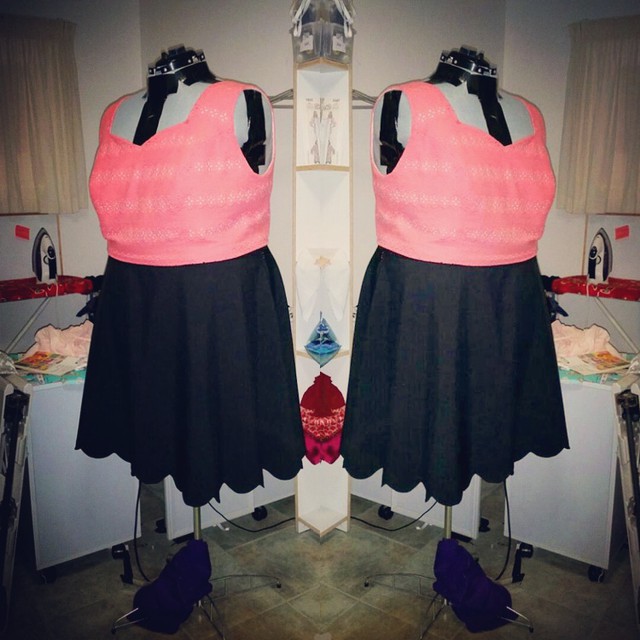 After sewing up my first Jacaranda I figured it'd look awesome split in two. That way I can make up a bunch of tops and bottoms and mix and match! So I threw myself into a frenzy finishing the first of these separates to wear to the beach with Tess Holliday when she was in town.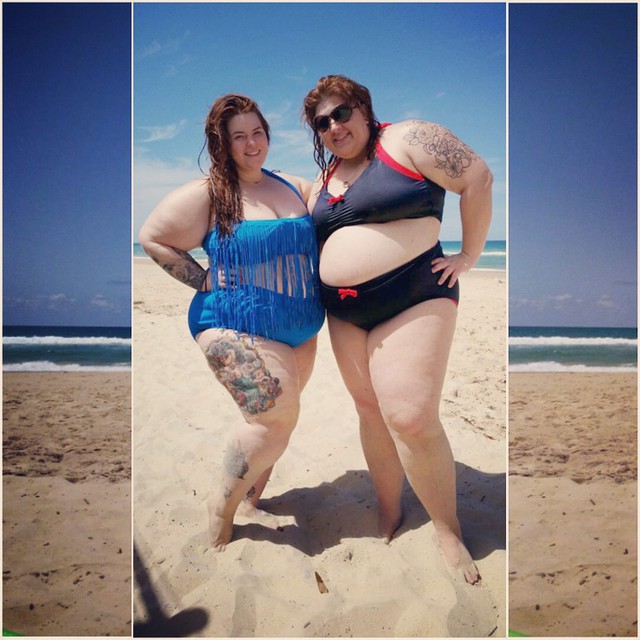 Pics or it didn't happen? I actually spent more time in the water than I spent wearing my new ensemble!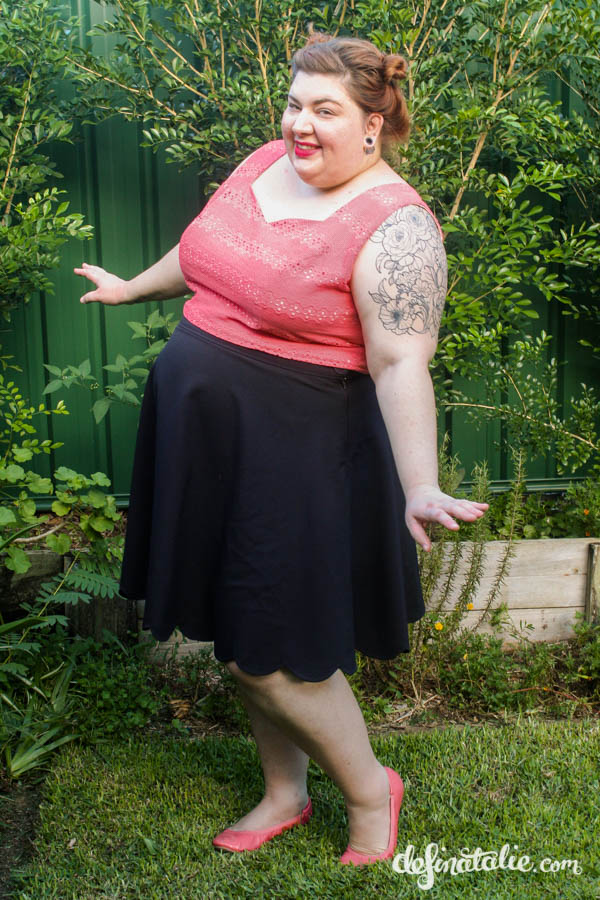 I've made three tops this summer in broderie anglaise/ eyelet cotton. I'm a little bit in love with how cool it is to wear; the built in ventilation system has gotten me through many work shifts in our un-air-conditioned fabric shop! Of course, these fabrics are from my work. The coral fabric is actually a remnant from another top I made that I will have to find time to photograph eventually! I lined the top with a sherbert coloured cotton voile which is so soft and cool on the skin.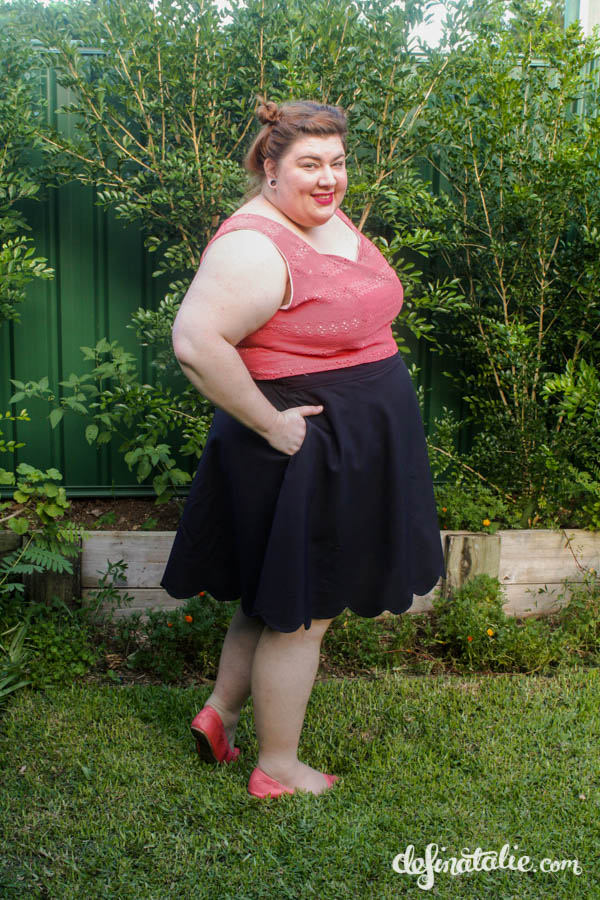 From this angle you can see the arm hole gaping, I'll figure out how to tighten that up in the next iteration of this top. I did a side zip on the skirt which meant I had to lose a pocket but I was ok with that because back skirt zippers are difficult for me to use. The skirt is made out of mechanical stretch: cheap, great to sew with, and easy to care for!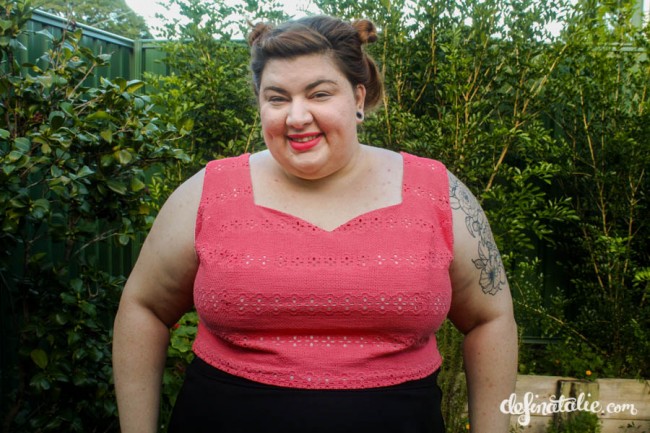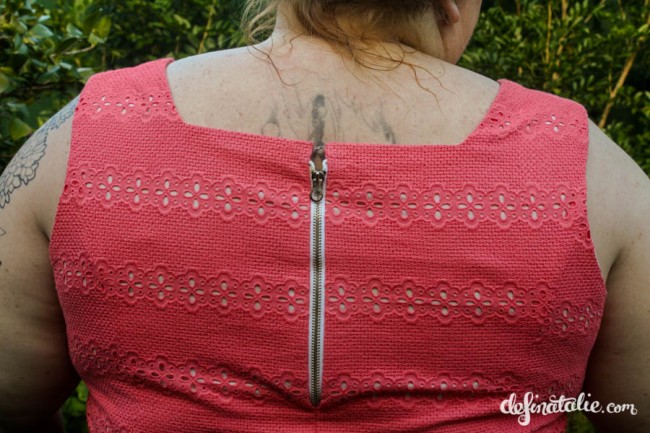 Of course the zipper is too short to allow me to put the top on and take it off without squashing my boobs and asking Nick for help. Of course. A more picky seamstress would match the zip better and install it better and so on and so forth but I'm perpetually in pursuit of instant gratification and this one was amongst my grandmother's old zippers and I liked its brassy teeth.
The coral colour of this eyelet fabric sold out very quickly but it also came in an amazing turquoise and tennis ball yellow. I can't see myself in the latter, but I have my eye on that turquoise!