I've already shown you a sneak peek at a paper cut piece for the Disband exhibition (opening Thursday May 27th, 2010 at aMBUSH gallery), but I thought I'd show you some more photos and elaborate a little on how creating this work for Disband has affected me.
Each piece is markedly different, however the paisley motif is carried throughout. Knowing that the vibe for Disband would be intimate and homely, I wanted to step away from working on paper and create pieces that are a little less, erm, galleryish. So, I decided to apply my portable motif – the paisley – with different media on different supports.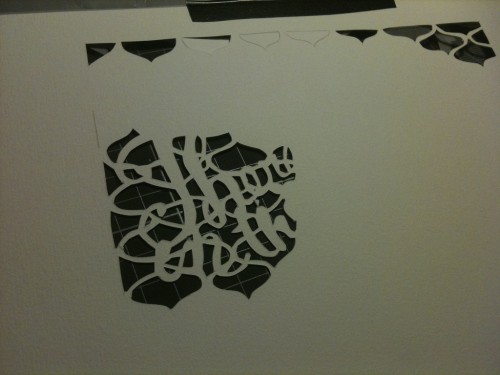 Here's a work in progress shot of the paper cut piece. The fishnet pattern is emerging as another motif in my work; it's pretty, curvy and references women who wear fishnet stockings. I like half finished paper cut pieces, they remind me of marble sculptures emerging from a chunk of stone. The text is actually a lyric (an incorrect lyric in all honesty, but it's the way I actually remember it!) from a Ben Folds Five song called Mess which my ex-boyfriend put on a mix cd as a way to make up for completely obliterating my heart.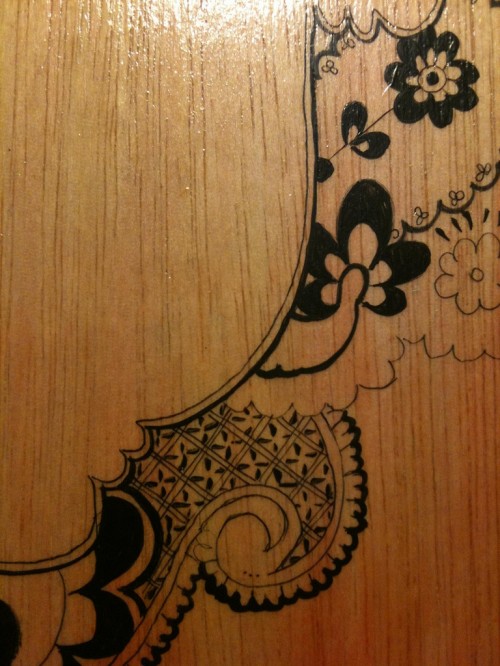 I've done a few pieces on wood, and I really enjoy how crisp ink looks against the warmth of wood grain. The text on this piece is an homage to the histrionic temper tantrums I had when I had my heart broken. Thanks for ignoring me. Unashamedly passive aggressive, that's the stuff of break ups!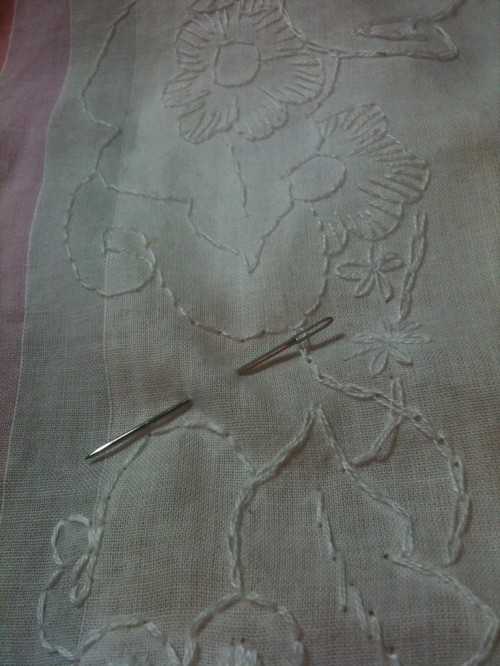 I am most fond of this piece. I stole my husband's handkerchief and embroidered a letter to all the people who've hurt me. I hope I made you cry: because I need to know that my jabs at you through a veil of tears actually connected!
These pieces reference a hugely formative period in my life. It wasn't pretty at the time, and it's been really hard revisiting it. I thought I could scoop the most casual of recollections off the top without getting into the murky stuff underneath but it wasn't possible. It's not often that I get super personal on this blog, but I wanted you to know that this work is pretty raw and has a huge dramatic story behind it. Maybe one day I'll tell you about it, but until then these artifacts exist to speak for me.