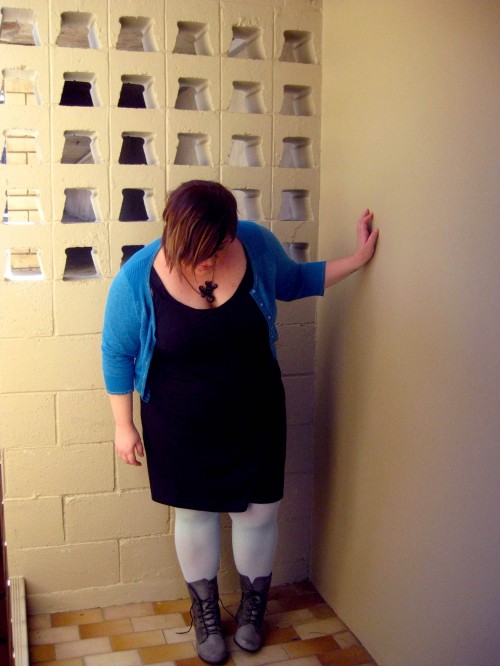 Lately I've been feeling 90s fashion, probably because I follow Tavi's Tumblr and she's discovering all the awesome third wave/ riot girl stuff from last decade. I don't know about you but I wore a lot of slip dresses, cardigans and boots in the 90s; I was a teenager and I didn't have any money to spend on clothes so I made or thrifted a lot of what I wore. I went to the Valley Markets and bought slip dresses and layered them all over each other and clomped around in my shiny black boots.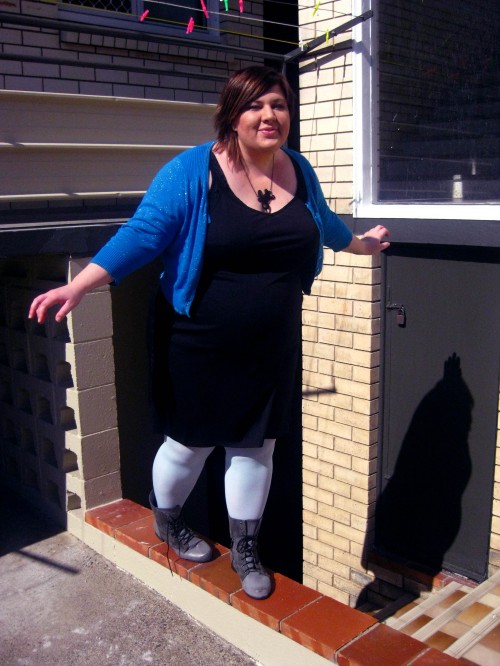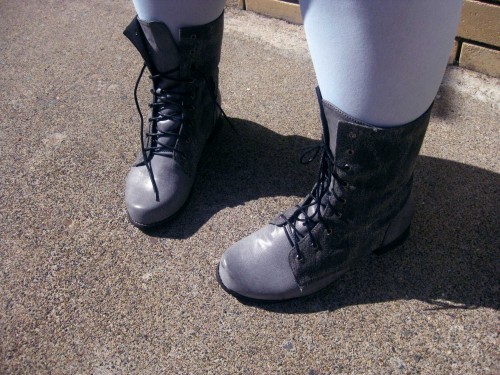 So when I bought these boots from Evans I was envisaging my own 90s revival! It's hard for me to believe that the decade of my youth is "in vogue" again, especially when it's just 10 years gone. Oh well, I guess I'd better get used to this aging business!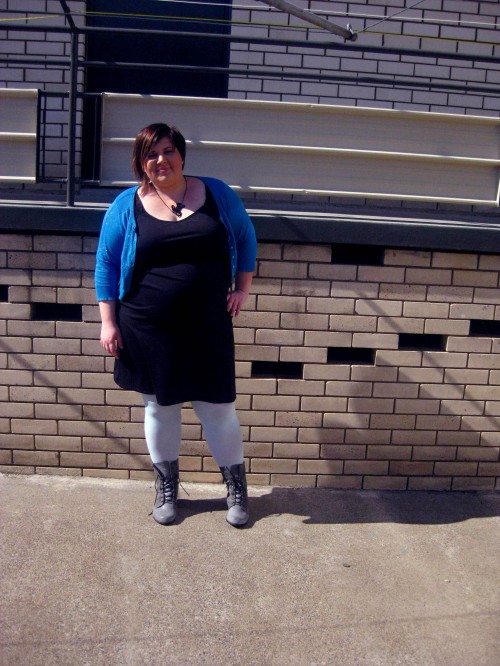 Slip – from a dress Sonya gave me
Stockings – We Love Colors
Boots – Evans
Cardigan – City Chic
Necklace – WAIT A SECOND……………..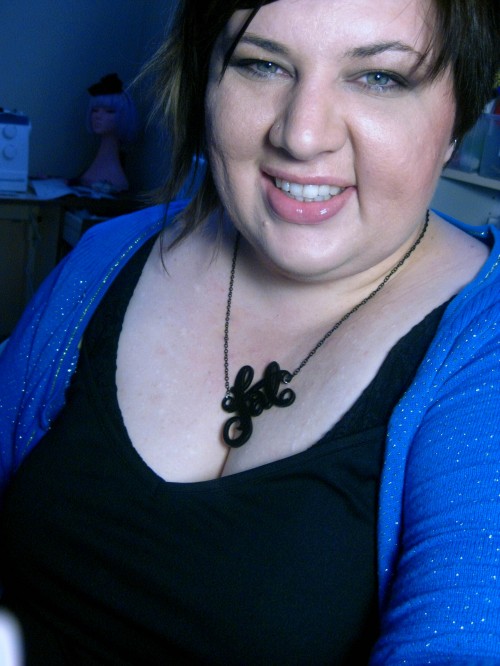 DO YOU LIKE MY NECKLACE? I like it a lot, probably because I designed it. I asked lovely Kim from Cupcakes and Mace if she would cut it into acrylic and Kim, being lovely, did an awesome job of it.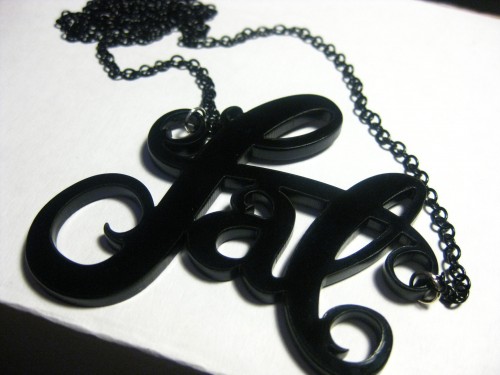 Because I liked it so much I got Kim to cut a very limited number of pieces. You'll be able to buy one for AUD$25 from my shop in a little while but first I want to give you the chance to WIN A FAT NECKLACE!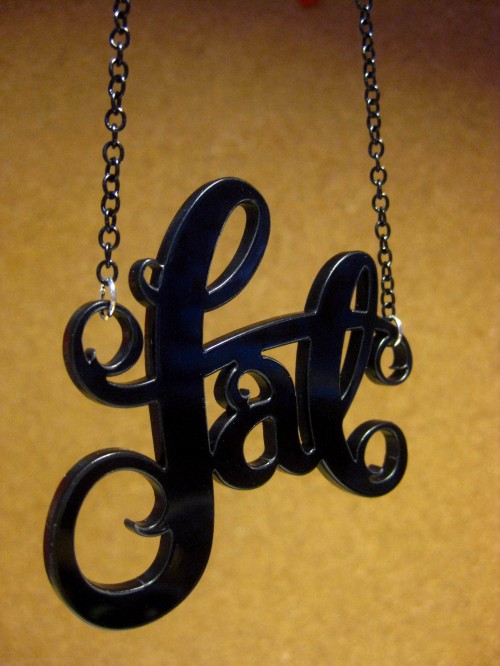 In order to enter the giveaway, you don't have to follow me on Twitter or subscribe to my feed or like me on Facebook… that's just too much hassle.
How to enter:
1. Decide if you really really like the necklace.
2. Leave a comment below with your email address.
3. Tell me a story about the time you reclaimed the word "fat".
4. Go about your daily life wondering if I select your story as THE WINNER.
5. Wait until I announce the winner next Tuesday (August 24 2010), sometime in the (Australian) afternoon.
The giveaway is now closed and a winner has been announced! Congratulations Catie!