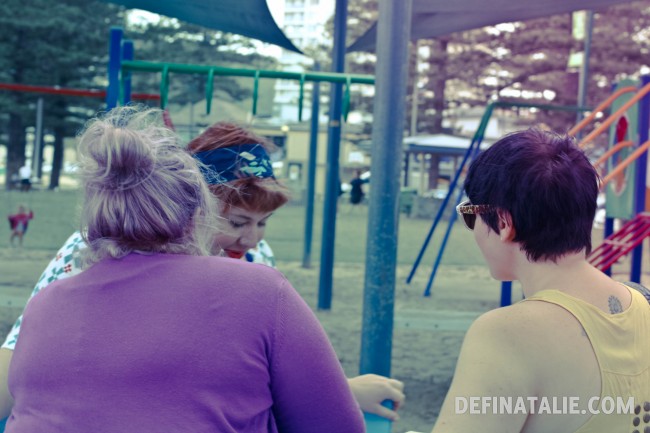 My friends Sonya and Zoe came down the coast on Saturday and we headed out to Burleigh for coffee, food and muggy day playground times. I have been struggling with the muslin for this dress for weeks; even though it's based on this dress, adding sleeves was a complicated task especially because I have such lofty expectations of a dress such as being able to lift my arms, reach forward, etc. I'd picked the sleeves out for the third and final time and inserted a newly drafted sleeve and managed to make the dress wearable, horah, so I thought I'd take it out for a spin.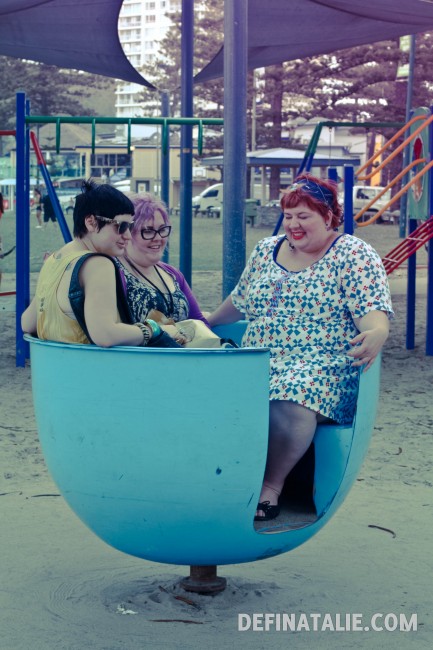 Literally. This egg cup spun around so fast and made me want to throw up!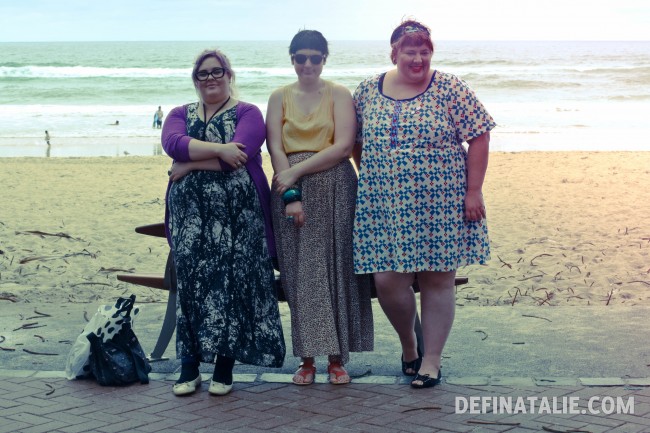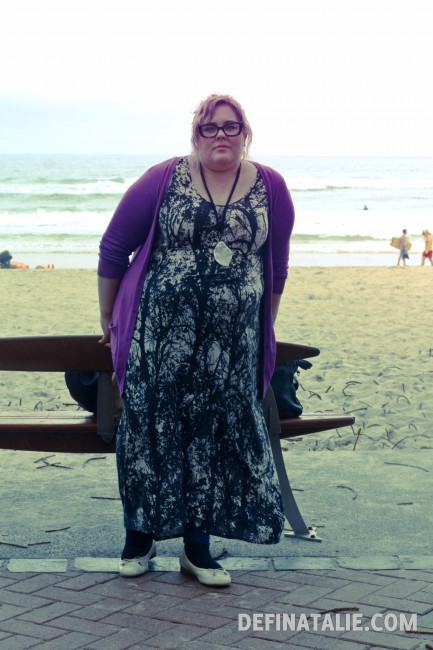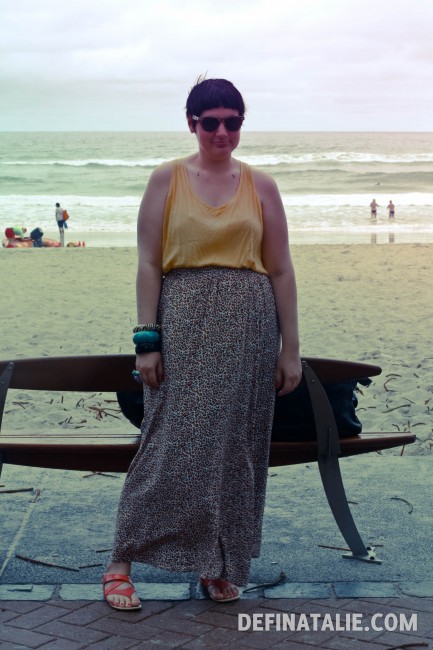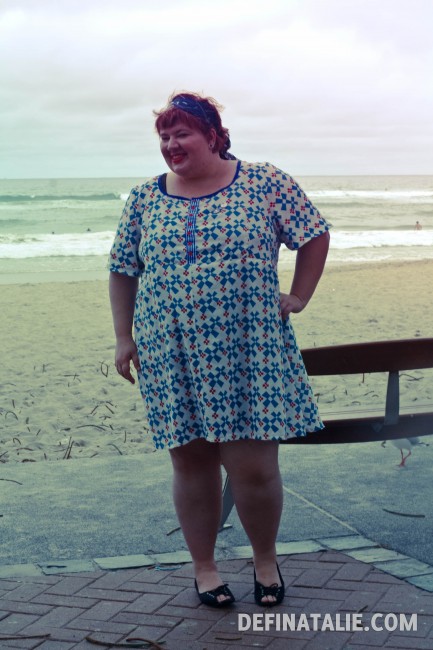 I need to further tweak this muslin and my pattern because it's too narrow across the back and needs some darts down the front because it's too big around my waist. Don't let anyone tell you sewing your own clothing is easier than buying them off the rack. Argh! This fabric came from a doona cover I bought at an op shop, and since buying it so many people have told me they've got this doona cover. I even saw a dress made out of it at the Village Markets the other week.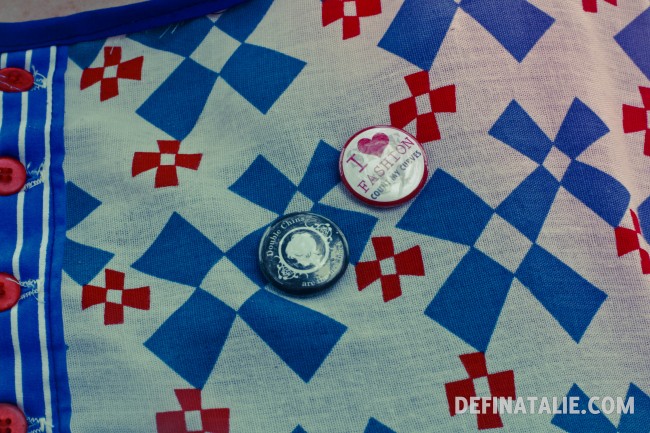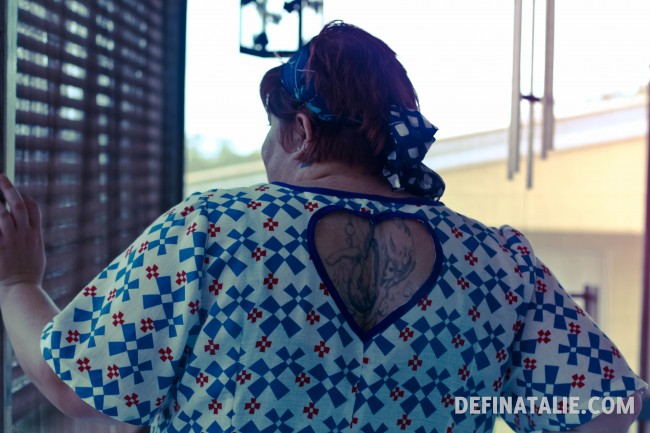 I really love the heart cut out!
Dress: made by me
Scarf: clothes swap
Shoes: Evans